SNACKING SMOKED STICKS............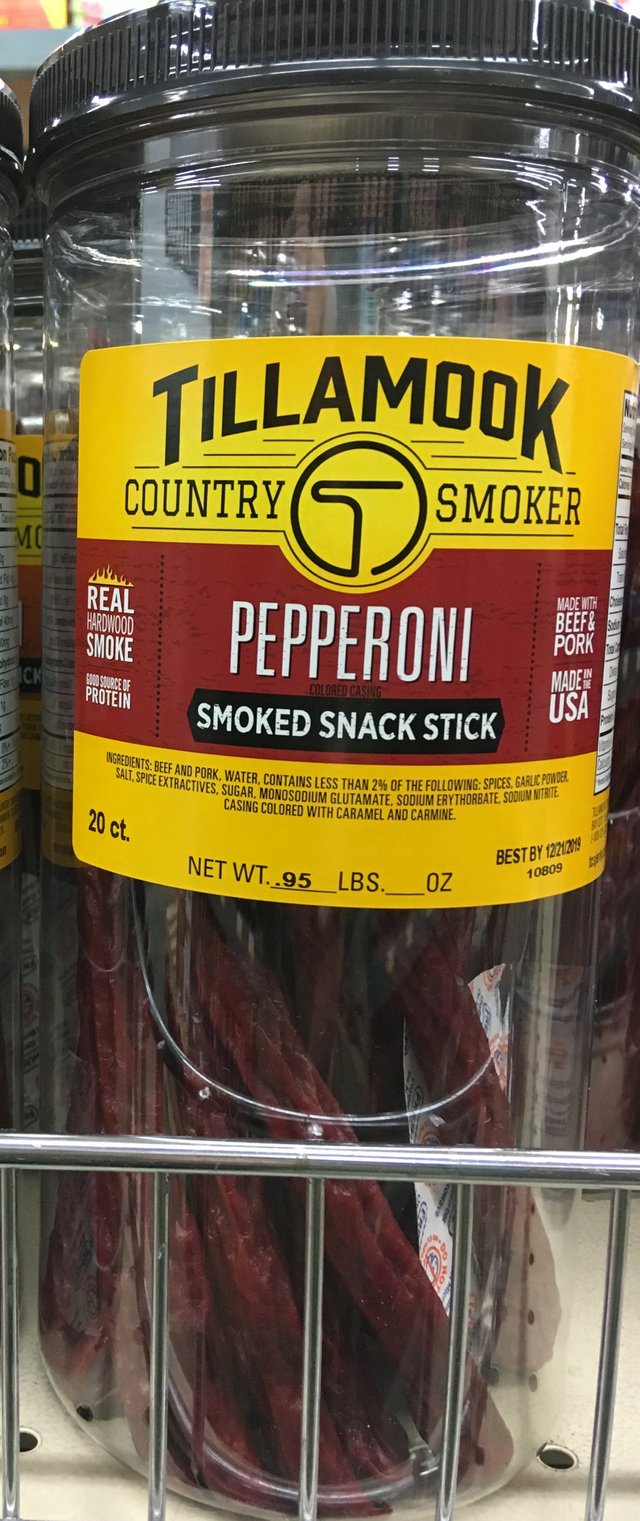 Tillamook is a very good brand of food and dairy products located in Oregon.
This is a snack pepperoni stick that is new to @banjocat.
They say that it has real hardwood smoke, and it is a good source of protein!
What Tillamook is the most famous for is there cheese.......it melts so nicely!
There products are of the highest quality...........Give this a try and let me know what you think????