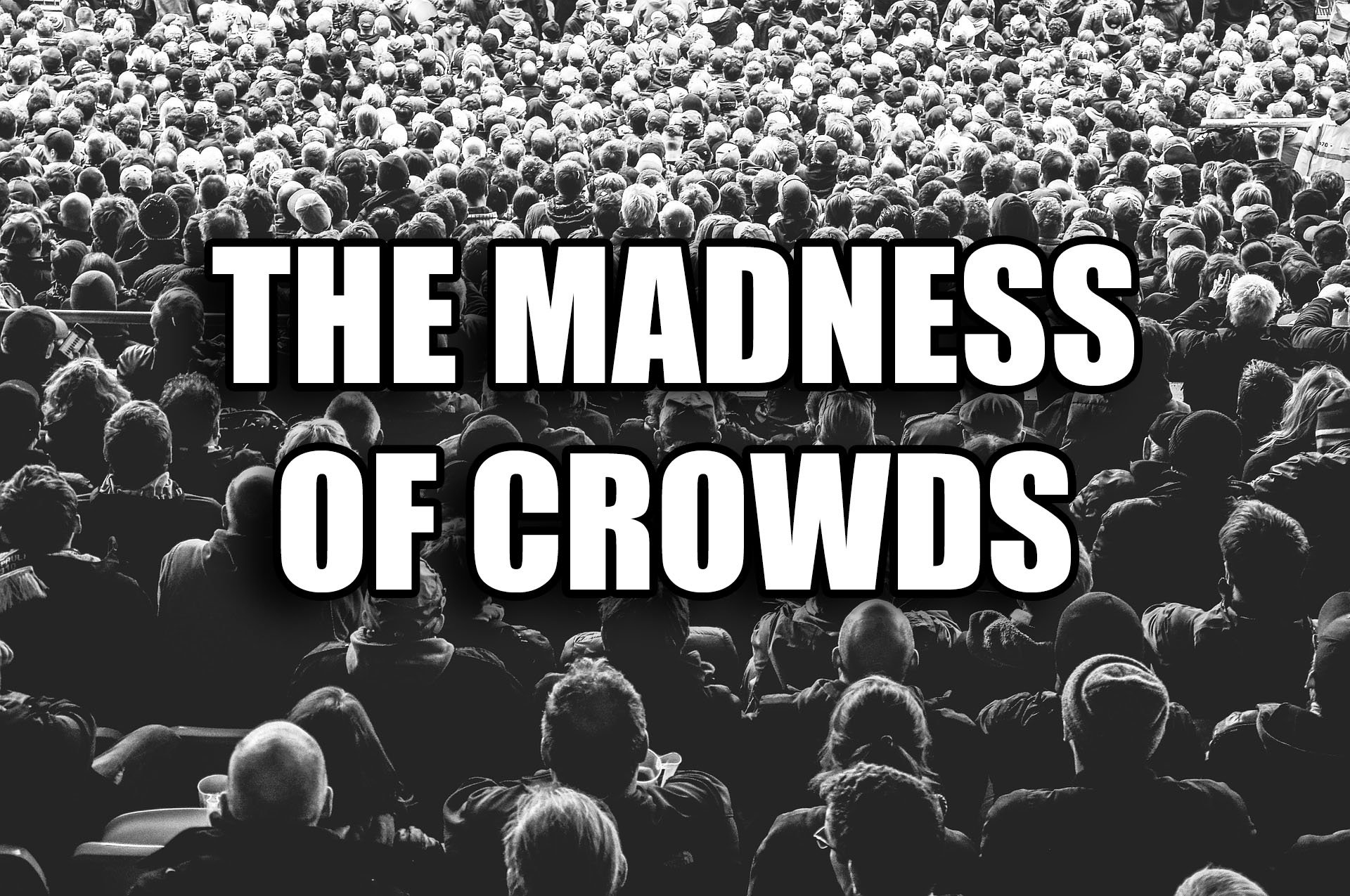 Years ago, I was on Hollywood Boulevard and a fellow started telling me about how the end of the world was nigh, that a radio preacher named Harold Camping had found certain clues in the Bible which revealed the date of the Christian rapture. I listened to him and considered what he said, and for obvious reasons, ultimately I was unconvinced.
I confess, I do remember thinking that a confident man could make a lot of money in the USA, leading these people who were like sheep without a shepherd.
Camping's date passed and nothing changed, though many atheists made good money, selling pet sitting services to Christians who were concerned what would happen to their dogs after the rapture.
I kept the tract in a place for safe things, even thought about framing it, as a testament to human stupidity. It showed how ridiculous people can be, though for some reason I didn't think so deeply about what it might say about me, and the mistakes I was yet to make.
These people invested their time and money traveling around the country, evangelising for something they believed in, all for naught. Chances are, at some time in your life, you will also be swept up by the madness of crowds, feeling the fear of missing out and making rash decisions. If you think you're beyond superstition and wild narratives, you might be subject to some ego bias.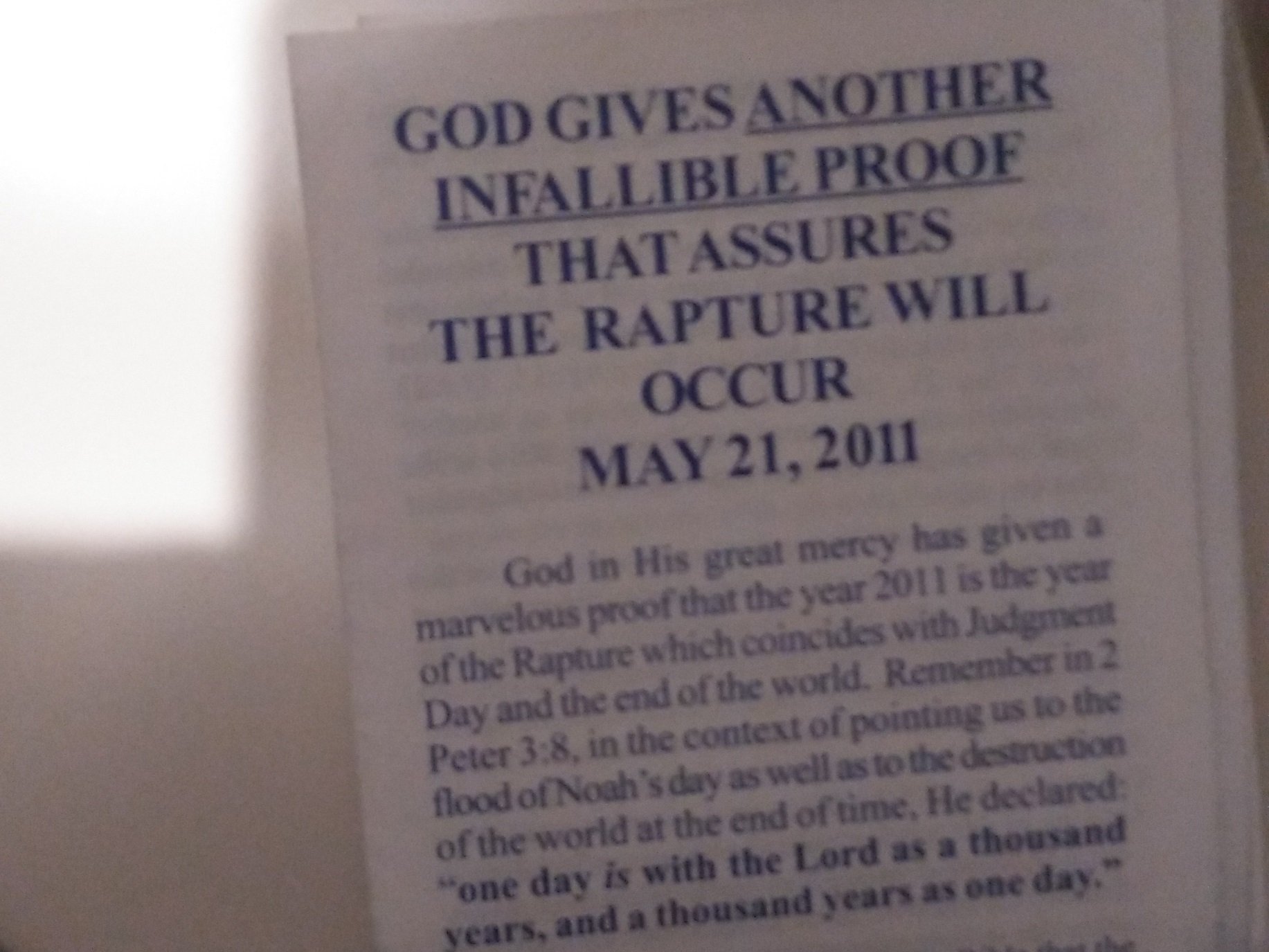 Crypto fever
I'm all but certain we'll see some religious fervour surrounding the crypto asset market once again, within the next two years. We'll see a lot of obsessed overnight experts confidently telling us why some coin they discovered is the future, only to see them forget about crypto a couple of months later when the hype dies down. Their friends who are a little more experienced in markets will tell them to slow down and take a deep breath, but nothing will dissuade them from their single-minded focus. They know better than to listen to any naysayers.
What can you say to someone like that?
I try to think about what someone could have said to me, to slow me down, when I got crypto fever in 2013 - getting money from wherever I could to put it into bitcoins, hurtling towards $1,000. At that point, I believed it would might keep going up forever. "This is new; this is different." It never occurred to me that if Bitcoin really were to go up forever, I wouldn't need to worry about buying fast.
I suspect the best way to help someone avoid this trap would be to warn them well in advance, long before they get the first taste of hysteria, perhaps even as children.
Hysteria... for kids!
The most important lesson is that, you can listen to your emotions, but you don't have to act on your emotions.
A person in modern society doesn't have to worry too much about literal predators, and he can get along okay just by following his emotions, buying what advertising tells him to buy and being afraid of what the TV tells him to be afraid of, as long as he also has enough fear of losing his job such that he shows up every morning. This man is something like a robot, and the people around him who like to manipulate will do their best to push his buttons, to get the reaction they desire.
Predictably, this fellow has a rather mediocre life. A little bad luck, and he loses his life's savings on a scam. A lot of bad luck and he ends up dedicating his life to an overconfident religious nut.
A common problem humans have is the sunken costs fallacy, or "in for a penny, in for a pound" syndrome. The more actions you take in support of something, the more likely you are to include it in your identity, and so the more likely you are to continue. Changing what you identify with hurts, and sometimes you have to give up friends and habits, and you have to deal with the existential confusion that follows. However, sometimes it hurts more to keep going.
Of course, there's a little bit of that robot man in all of us. We do react to things emotionally, and we can be manipulated. So, the final lesson is, be humble, be aware of your own fallibility, and don't be ashamed to stop every once in a while and say "What the hell am I doing?"
Further reading
I recommend Robert Cialdini's "Influence: The Psychology of Persuasion" for more on this subject.
Title image credit - Free Photos
---
About me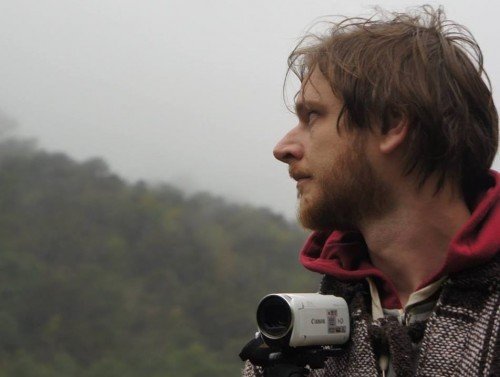 My name is Kurt Robinson. I grew up in Australia, and for now, the world is my home. I write interesting things about voluntaryism, futurism, science fiction, travelling the world, and psychedelics. Remember to press follow so you can stay up to date with all the cool stuff I post, and follow our podcast where we talk about crazy ideas for open-minded people, here: @paradise-paradox theparadiseparadox.com, like The Paradise Paradox on Facebook here, and subscribe to The Paradise Paradox on YouTube, and on iTunes.
Soon I'll be launching a new project focused on cryptocurrency and personal finance. Follow Cryptonomics on Steemit here @cryptonomics1, and check out the website Cryptonomics - principles of cryptocurrency and investing.