Peer Query wallet in pictures: See your Voting power, Authorized apps, witness votes and advanced account details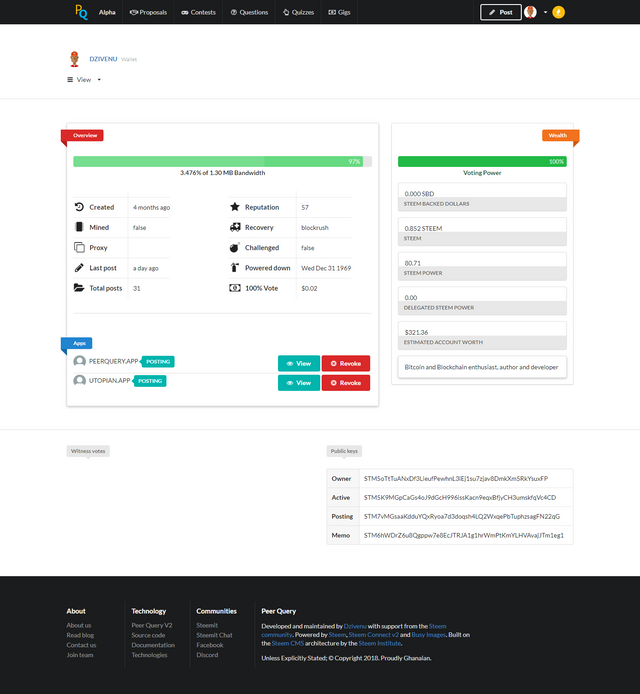 How to access your wallet from profile page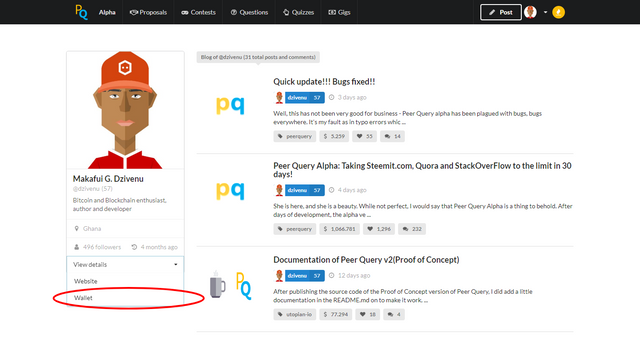 How to access your wallet page from any page
After logging in, click on the user avatar dropdown to see the option of your account: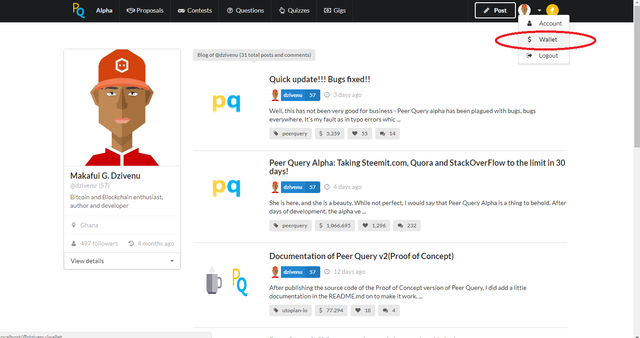 How to access wallet of any account
In this post I will use my own account @dzivenu, however to explore your own account, use the following URL and edit the following link www.peerquery.com/@username/wallet by changing the username to your own.
Account overview details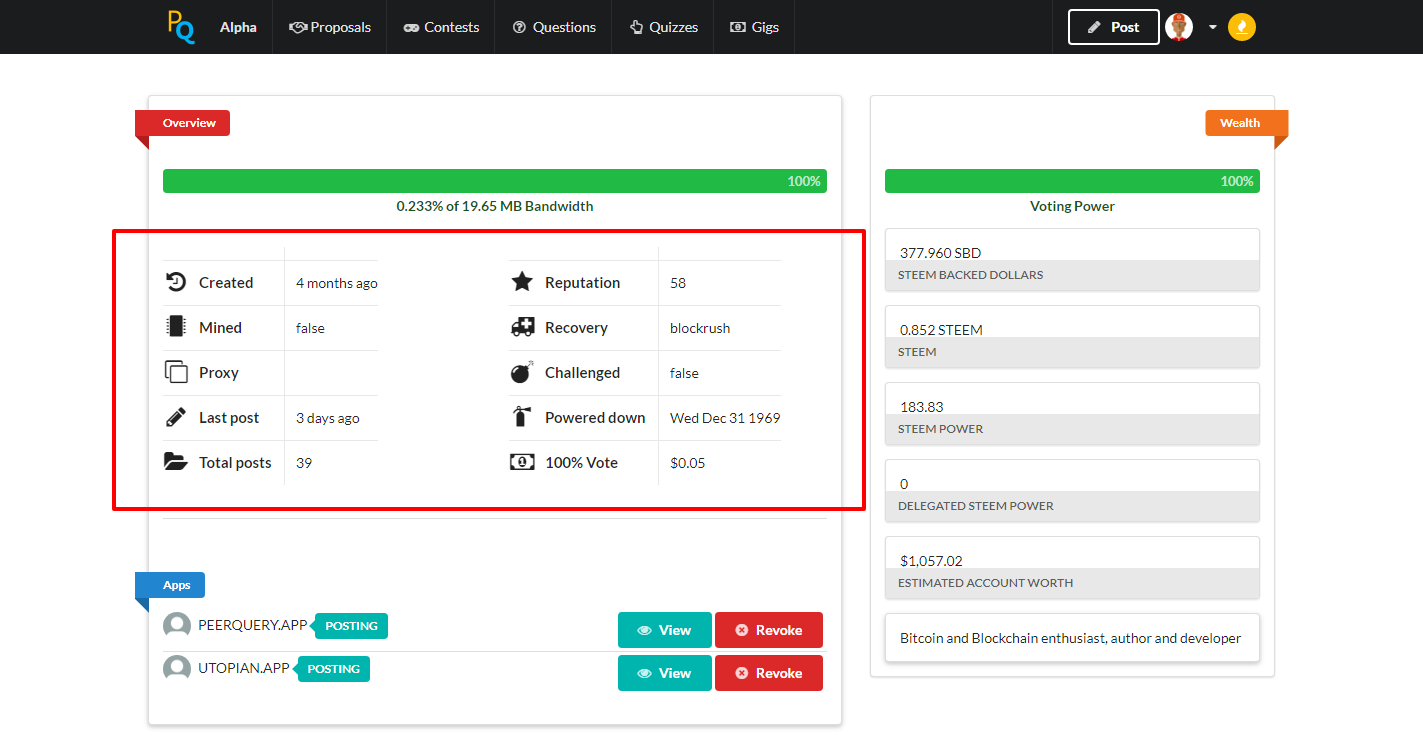 In the area highlighted in a red rectangle, you will be able to see the details of an account such as:
creation date
whether or not it was mined
account proxy
last post time
total posts
reputation
recovery account
if account ownership is challenged
next power down date
worth of account's 100% upvote
See current bandwidth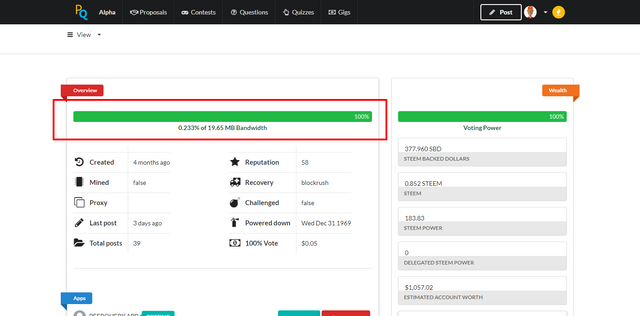 See current voting power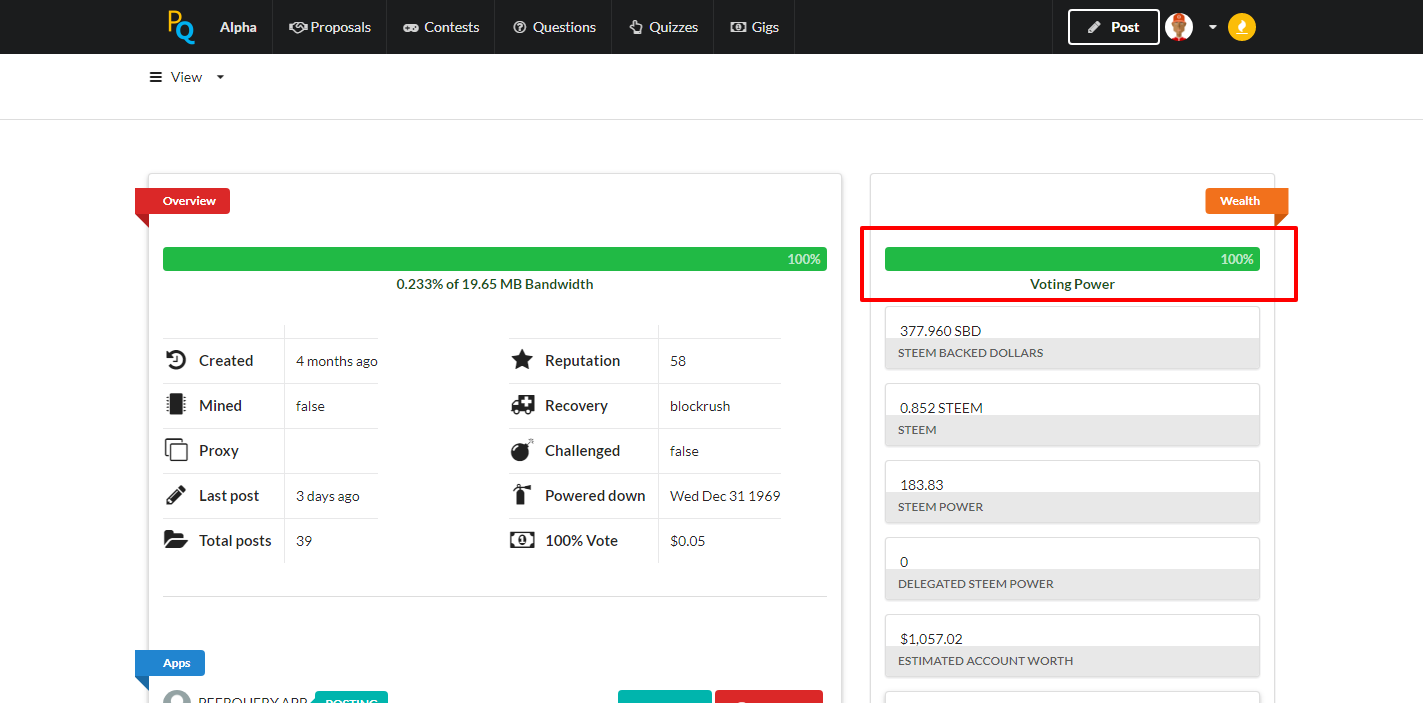 See your account wealth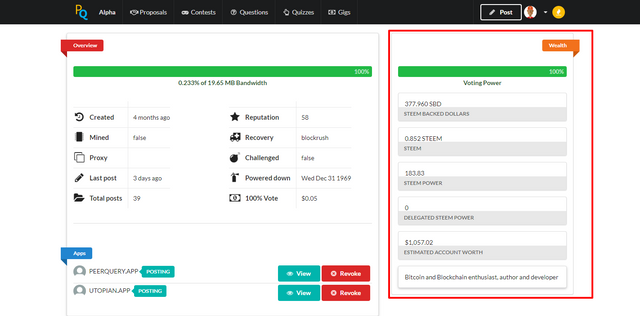 In the area highlighted in red, you will be able to see an account's:
Steem Dollars
Steem tokens
Steem power
Delegated Steem Power
Account worth
See your authorized apps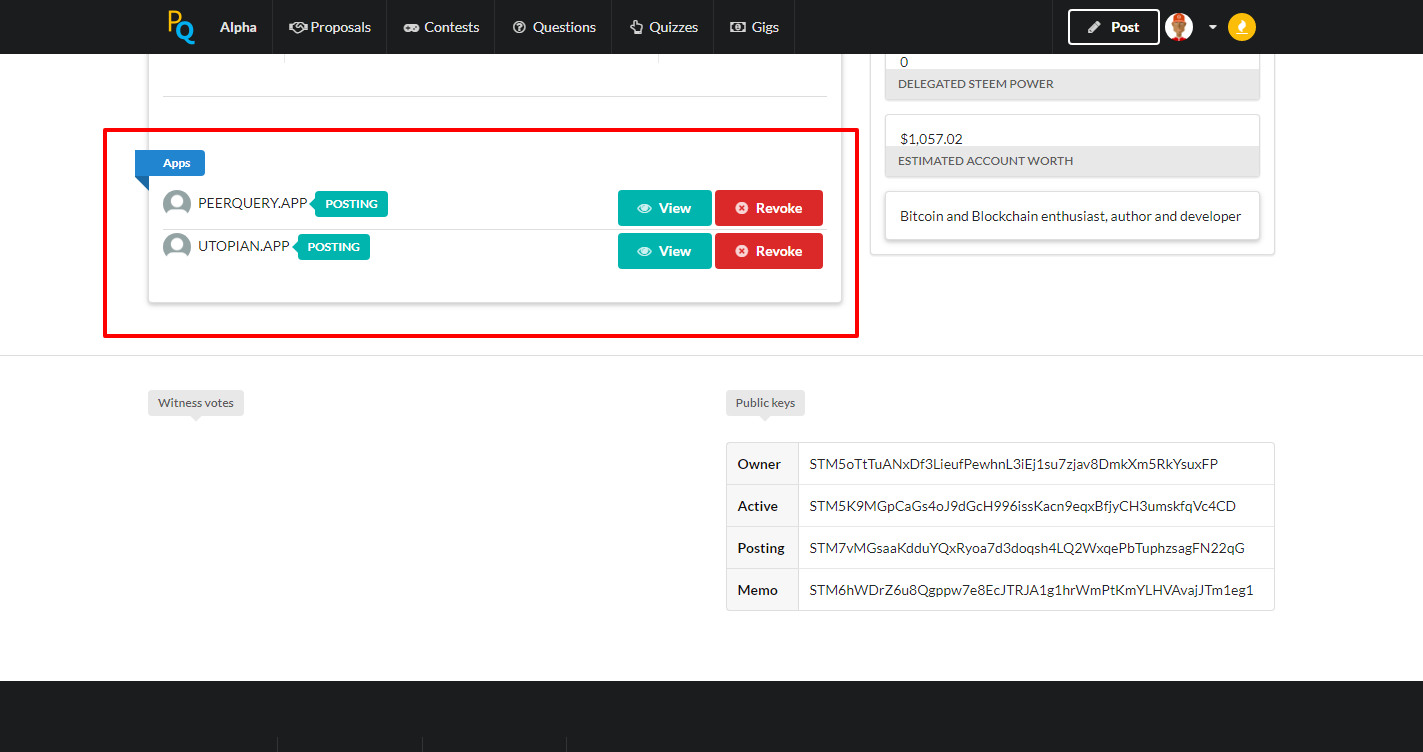 See witness votes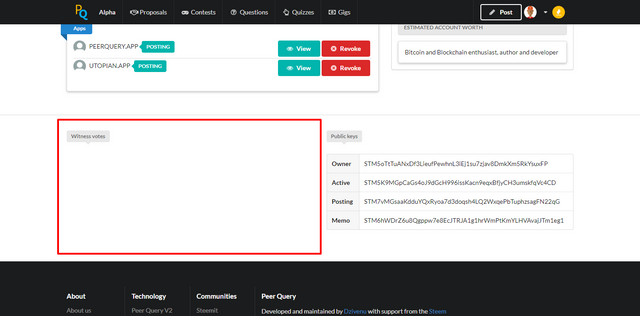 Public account keys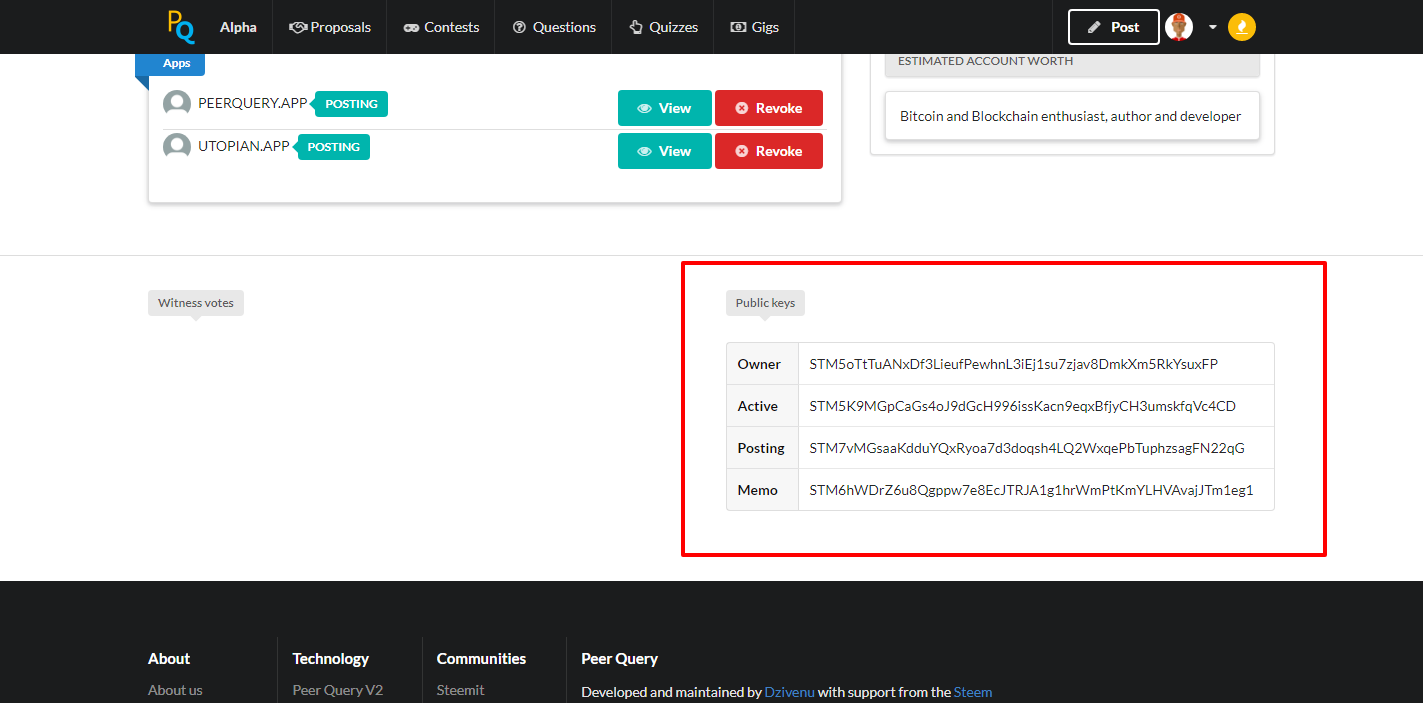 If you have any questions let me know through the comment area. More updates are coming soon! Upvote and resteem to support my work on Peer Query.
Visit www.peerquery.com now!