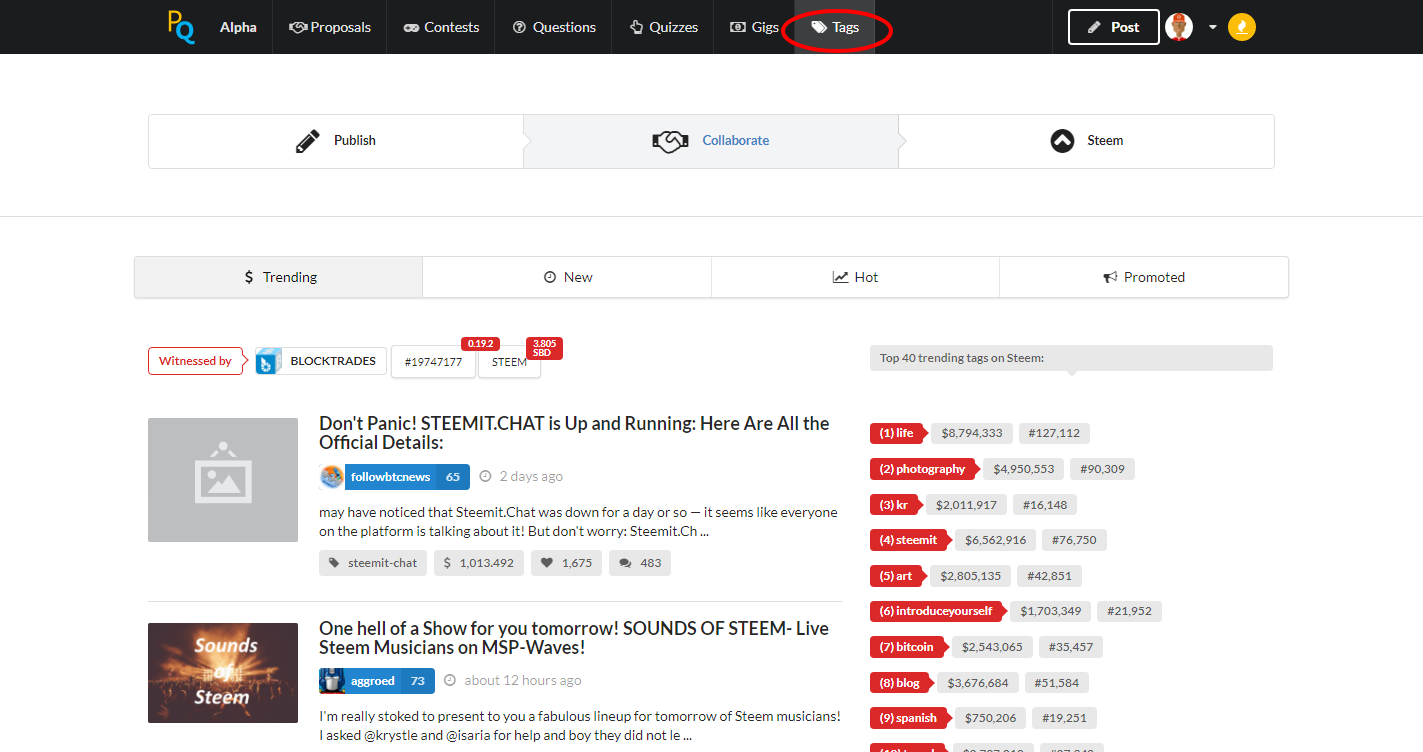 Peer Query alpha is here again with two major upgrades you should see for yourself: the tag browser and the Steem browser.
Tag browser
The tag browser is here, now you can click on any tag and you will see its related posts show up. This feature works for all tags, including non-Peer Query related tags.
The URL scheme is: www.peerquery.com/tag/specialtag, where specialtag is the tag you want so explore. You can sort by trending, new, hot, most votes and most commented.
For the tag "peerquery", see its trending posts here, below is a snapshot of the same.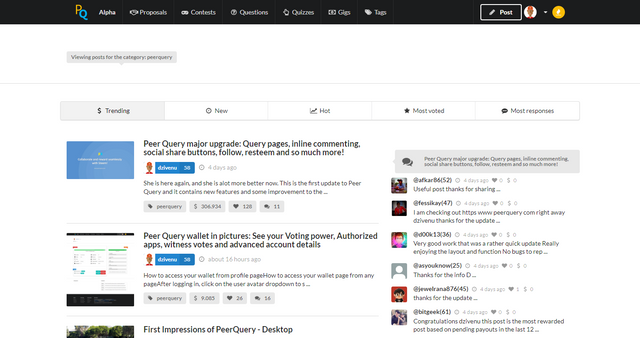 How to access tag browser on index page or query page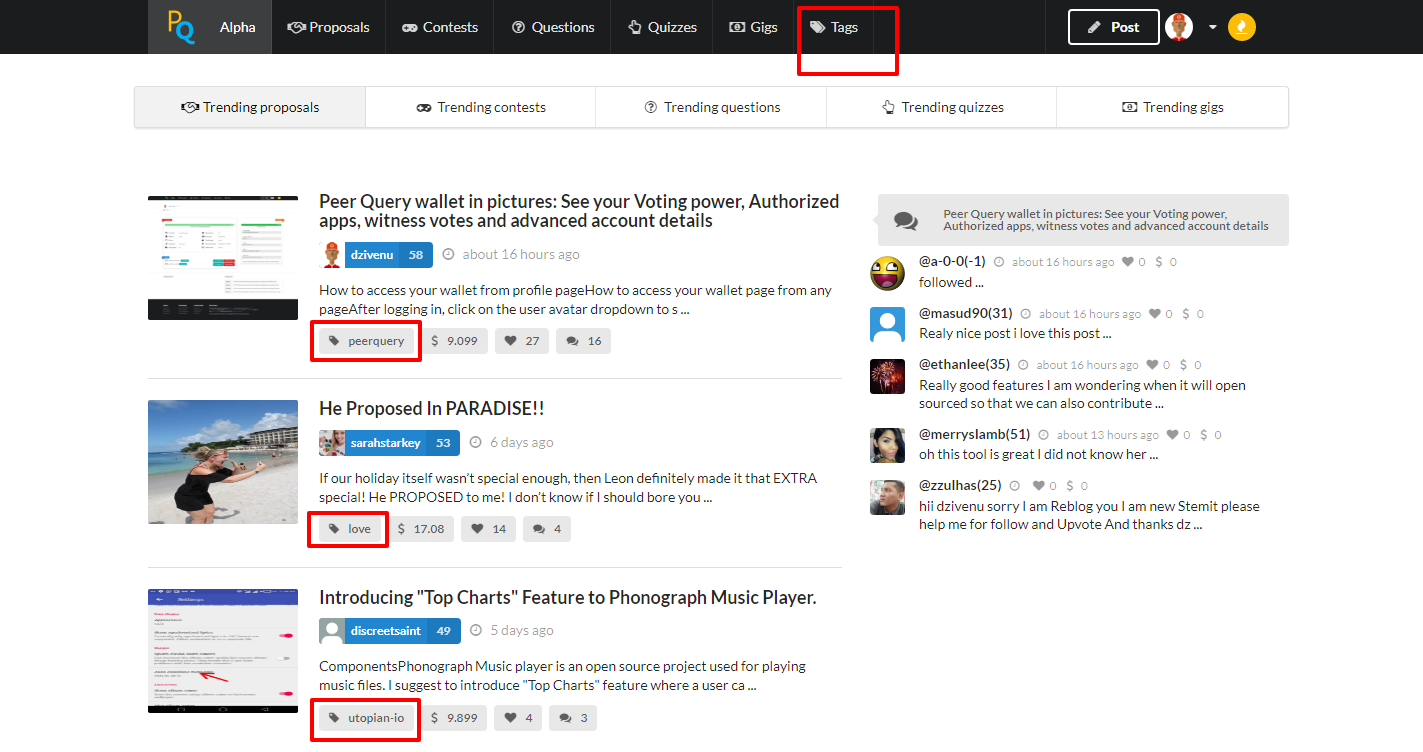 How to access tag page from publish page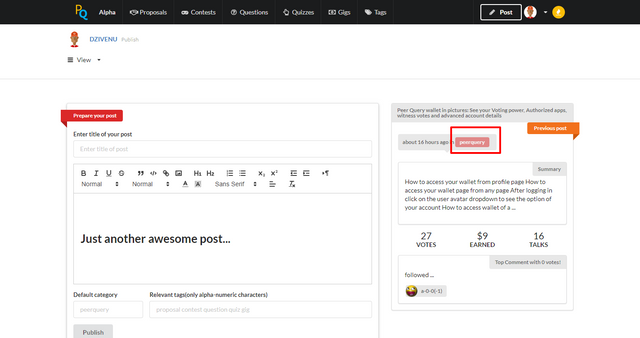 How to access tag page from a post page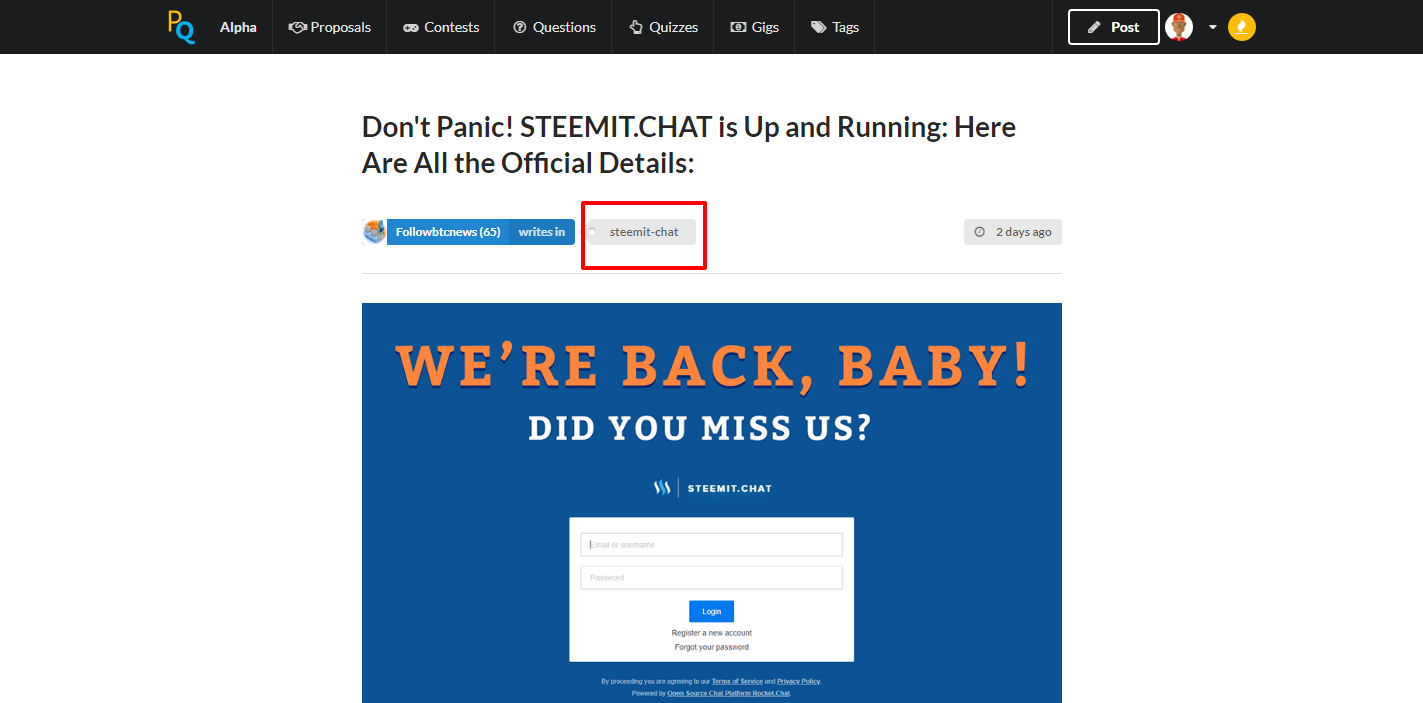 Steem browser
With a tag browser, I thought it was only natural to have Steem browser which displays trending content on Steem. To keep this from becoming a distraction, the Steem explore will only display the default 20 results and will not further further fetch more posts.
You can view the Steem browser at https://www.peerquery.com/tags. Below is a snapshot:

Bug fixes
App revoke button
In the previous update, the "revoke" button for authorized apps would show for all accounts once a user is logged in. However now it will only show when the user is logged in and is viewing their own account.
Single post hidden fixed
Due to a throttling function, formerly if an account had only one blog post then it would not show on their account page.
This function has been removed so now if an account has only one post, you will see it.
What is coming next
Autosave support for post editor
Post editing
Comment editing
Comment sorting
Video support
Tag browser
Steem browser
User feed browser
User community page
Lots of improvements to existing features
Lots of new exciting features
Acknowledgement
Special thanks to the following Steemians:
@BlockTrades, @Transisto, @ReggaeMuffin, @NewsFlash, @AusbitBank, @TheJohalFiles, @GrumpyCat, @pFunk, @KingsCrown, @Elear, @Good-Karma, @Jesta, @Cryptoctopus, @Wackou, @Xeldal, @Ekitcho, @Exyle, @RoelandP, @FMinerTen, @Geoffrey, @Netuoso, @TimCliff, @Drakos, @Ana-Maria, @Olorin, @Twinner, @CoolGuy123, @CodingDefined, @Tabris, @TheRealWolf, @good-karma, @simba, @runicar, @yabapmatt, @eturnerx, @equites, @dzivenu, @rainbowdash, @pluse
as well as countless other Steemians for supporting my work at one point in time.
Upvote and resteem to support my development of Peer Query. Thank you!