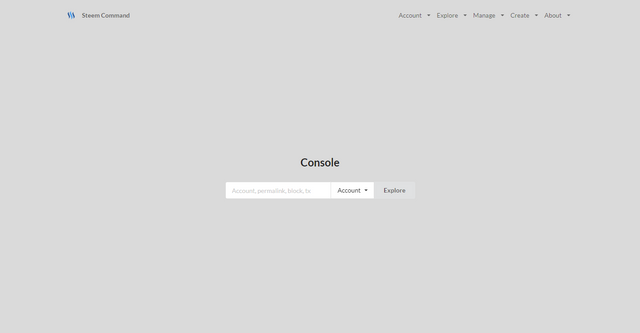 What is Steem Command?
Steem Command is a powerful and secure interface to command and conquer the SteemBlockchain. It is brought to you by the Steem Institute.
We intend to support features such as managing account, transactions and more.
What can you do?
Currently, only the explore functionalities are active. This means you can only view:
account
block
transaction(subject to availability of Steem RPC support)
post
config
properties
globals
tags
All data is displayed in the raw format, using prettied JSON.
What does the future hold?
We intend to build the other features of Steem Command and make the swizz army knife of tools to access and manipulate data on the Steem Blockchain.
Maintainers wanted
If you would like to contribute to this project, kindly join our Discord server and make your request known.
Project links
Site: https://steemcommand.com
Repo: https://github.com/steem-command/www
Chat: https://discord.gg/xeSnGc8
Project: https://www.peerquery.com/project/vG8vR_BIp
---
Published on Peer Query - Blockchain-powered p2p collaboration.