3.1 . Download and install the Peerplays core wallet app.
https://github.com/PBSA/peerplays/releases
Section "Downloads"
3.2. Open the Peerplays core wallet app. on your Windows or IOS computer.
.exe or .dmg Of the previously downloaded program.
3.3. Click the "Sign up" button and follow the instructions to create a new account.
DO NOT FORGET TO SAVE YOUR PASSWORD ON SOME PLACE SAFE!
Account opening example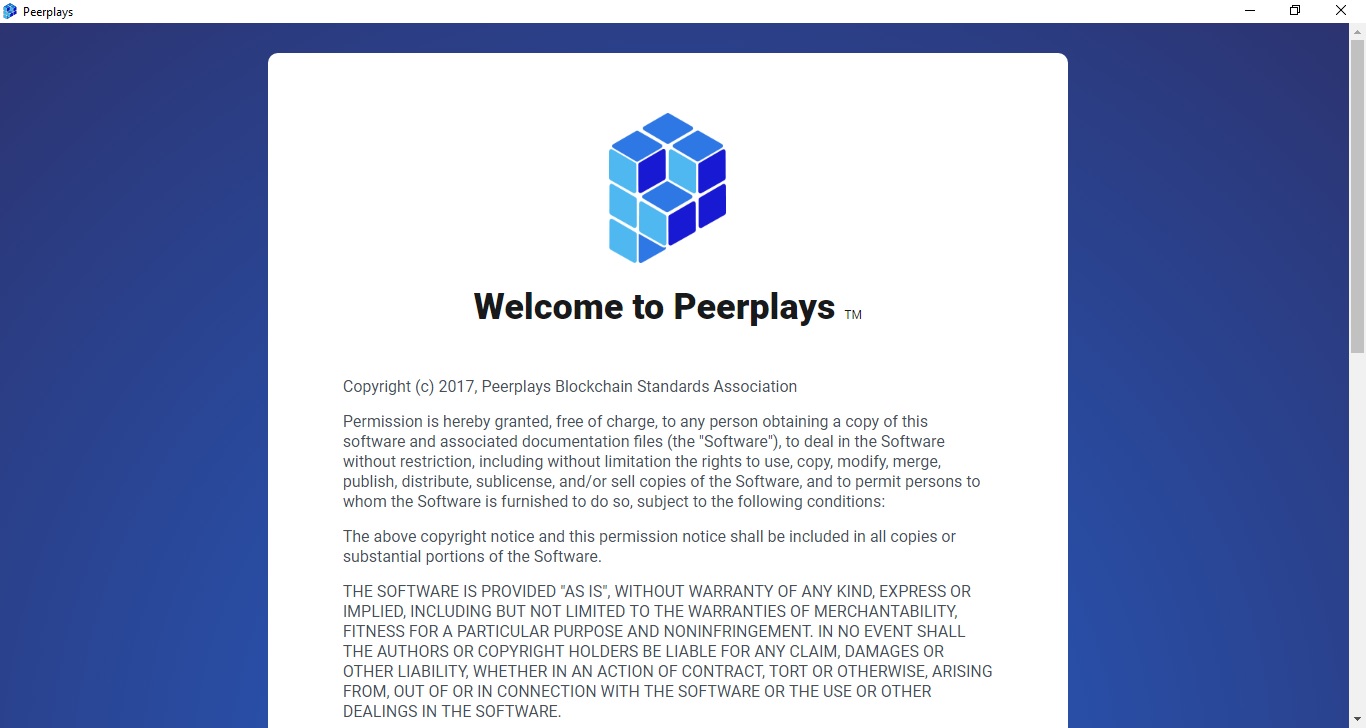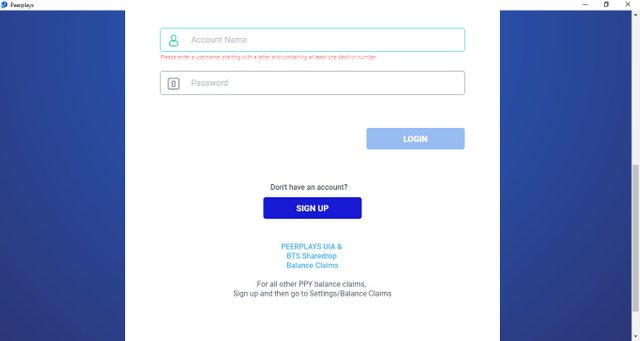 Please enter a username, starting with a letter and containing at least one dash or number.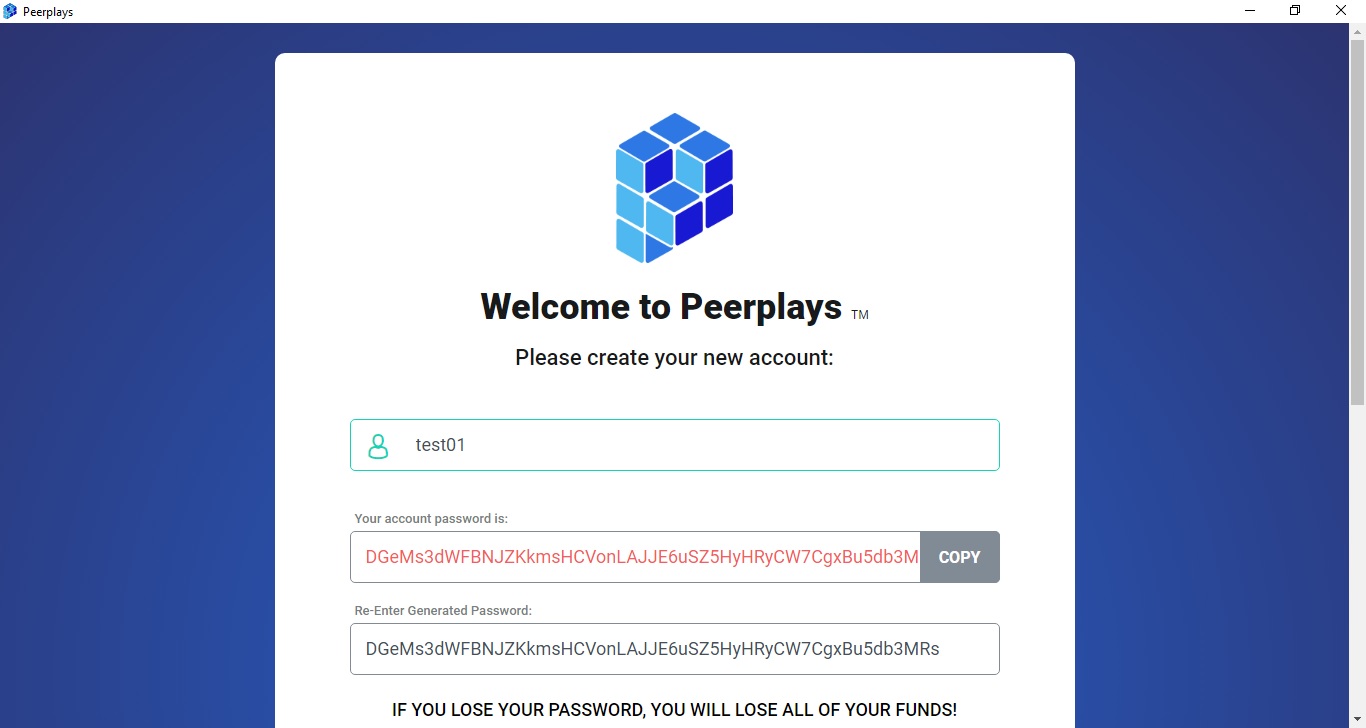 Press the "COPY" button to copy the password to the next segment.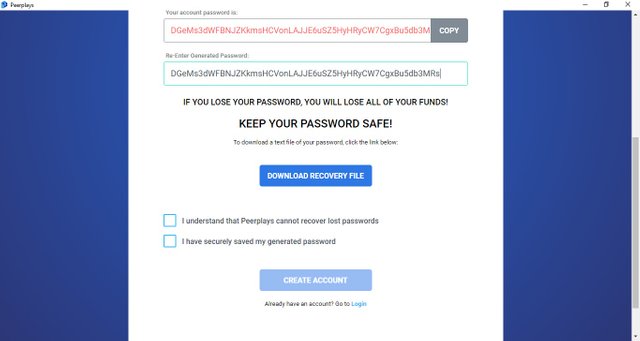 Check the boxes:
I understand that peerplays cannot recover lost passwords.
I have securely saved my generated password.
(WARNING Take these steps into account and assure that you have understood and taken the necessary steps).
Do not forget to download and save in a safe place the file "account-recovery-file.txt" by pressing the button "Download Recovery File".
Then press "create account"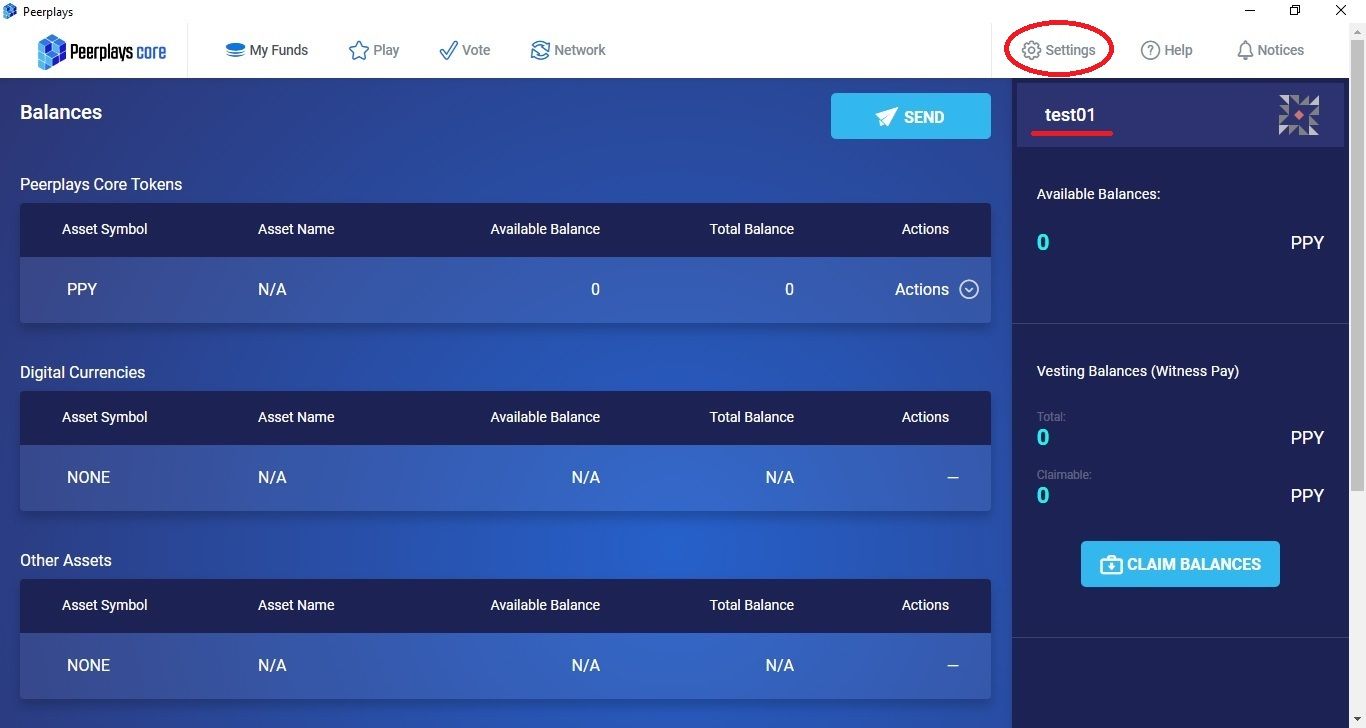 Go to the Settings section.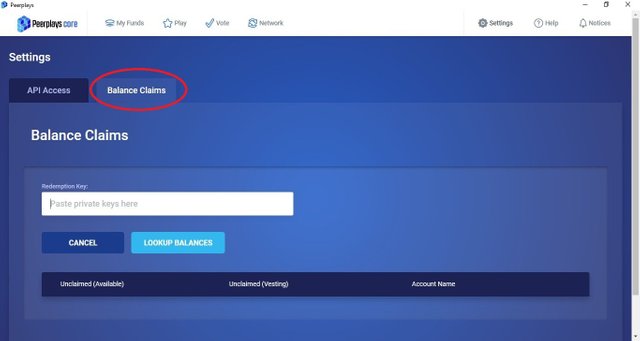 Now go to the "Balance Claims" claim section.
Remember the file that you previously saved called "Keypair.txt".


Open it and copy the private key.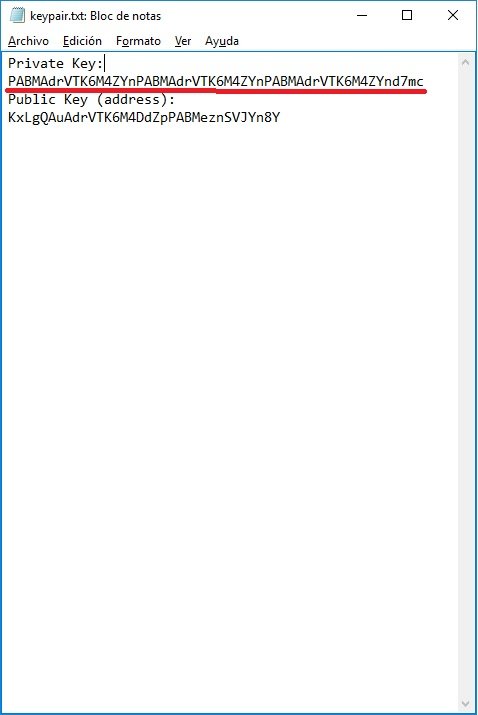 Finally you should see the balance in your account !!!.
If you have any questions you can check the telegram help group.
Https://t.me/PeerplaysHelp
---
SPA
3.1. Descargue e instale la aplicación de la cartera de Peerplays.
https://github.com/PBSA/peerplays/releases
Sector "Descargas"
3.2. Abra la aplicación de monedero core de Peerplays. En su computadora Windows o IOS.
.exe o .dmg Del programa previamente descargado.
3.3. Haga clic en el botón Registrarse "Sign up" y siga las instrucciones para crear una nueva cuenta.
NO SE OLVIDE DE GUARDAR SU CONTRASEÑA EN ALGUN LUGAR SEGURO
Ejemplo de apertura de cuenta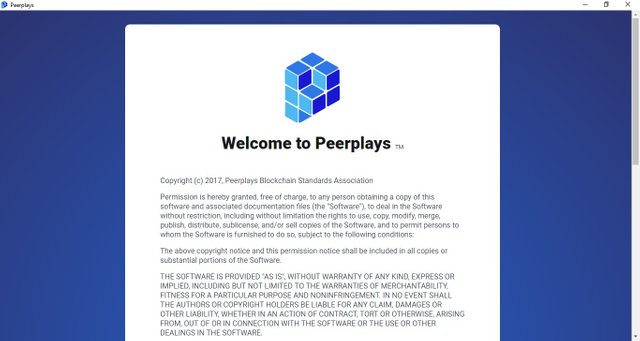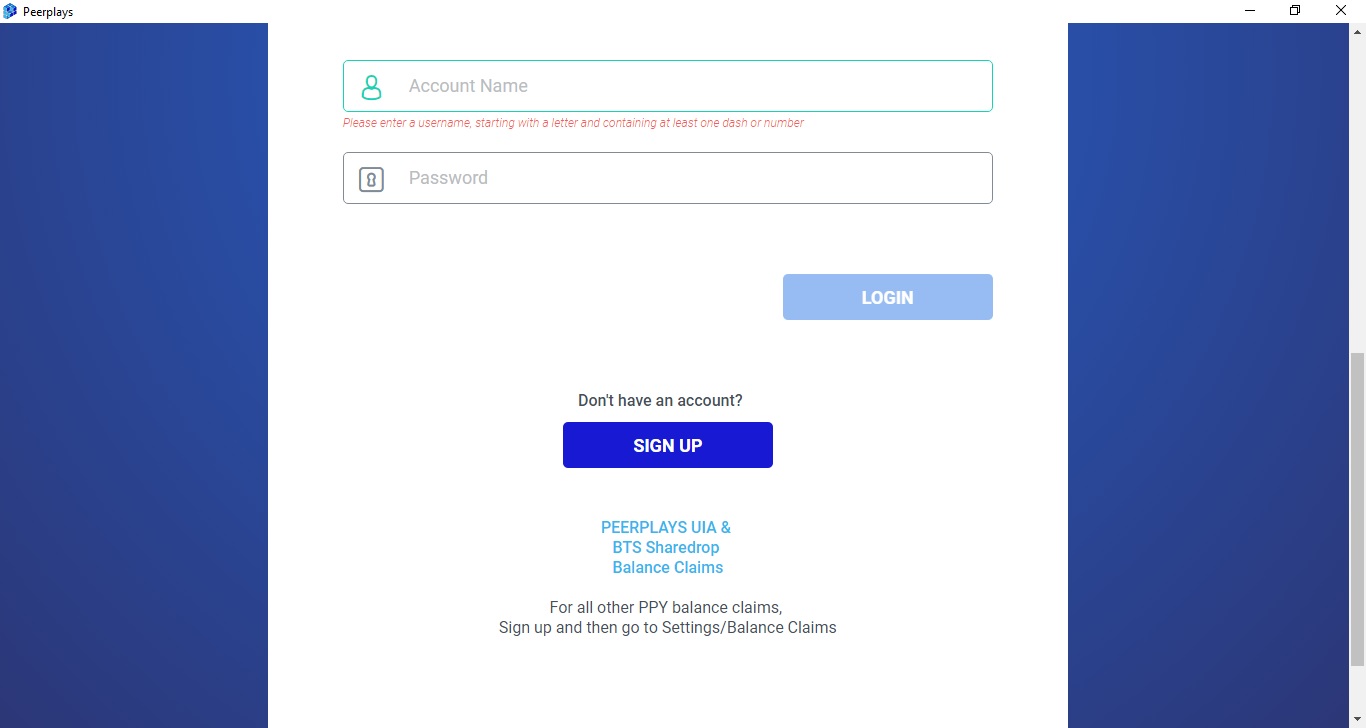 Por favor ingrese un nombre de usuario, comenzando con una letra y conteniendo al menos un guion o número.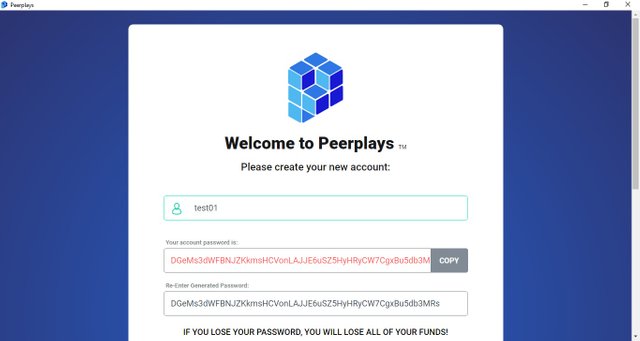 Presione el botón "COPY" para copiar la contraseña al siguiente segmento.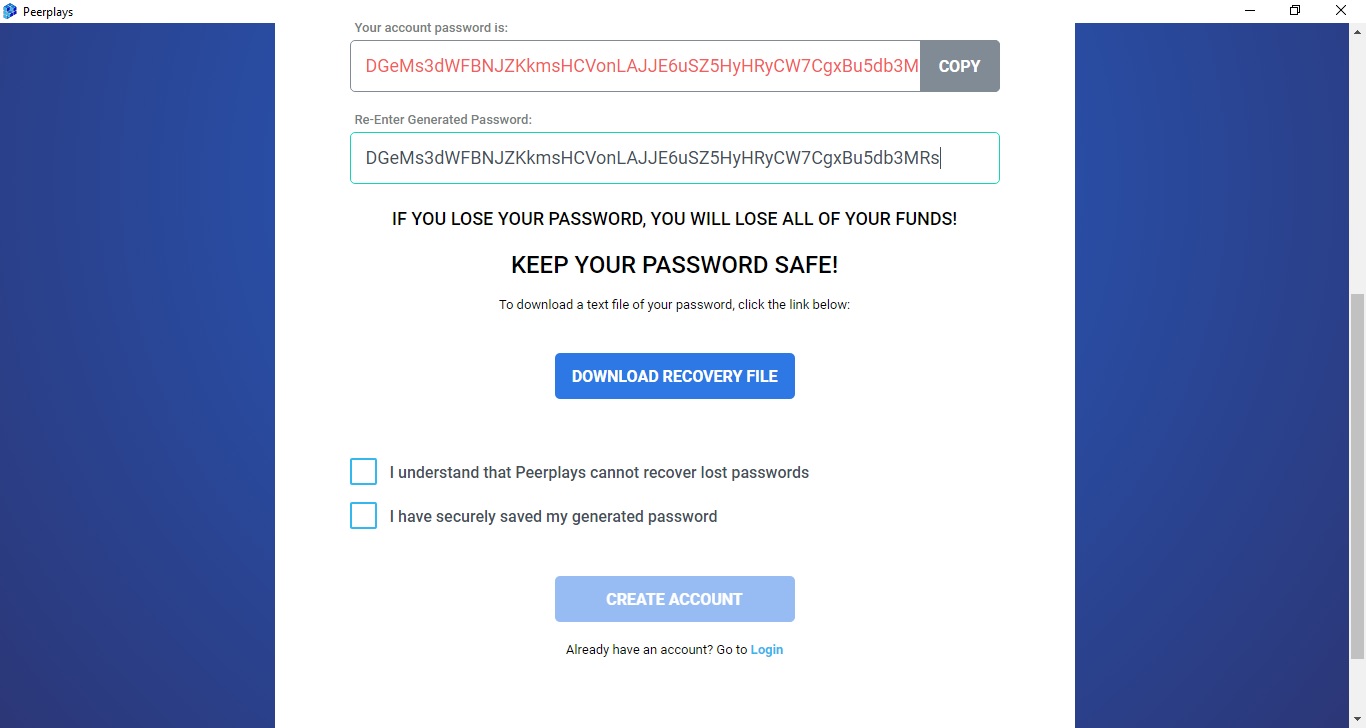 Habilite las opciones:
Entiendo que peerplays no puede recuperar contraseñas perdidas.
He guardado de forma segura mi contraseña generada.
(ADVERTENCIA Tome en cuenta estos pasos y asegúrese de haber entendido y tomado las medidas necesarias).
No olvide descargar y guardar en un lugar seguro el archivo "account-recovery-file.txt" presionando el boton "Download Recovery File".
Luego presione "create account"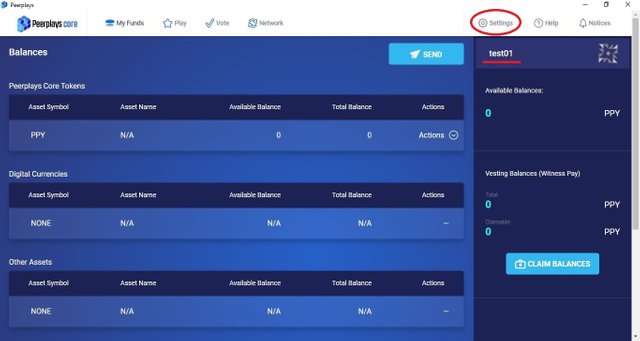 Vaya a la sección de Ajustes "Settings".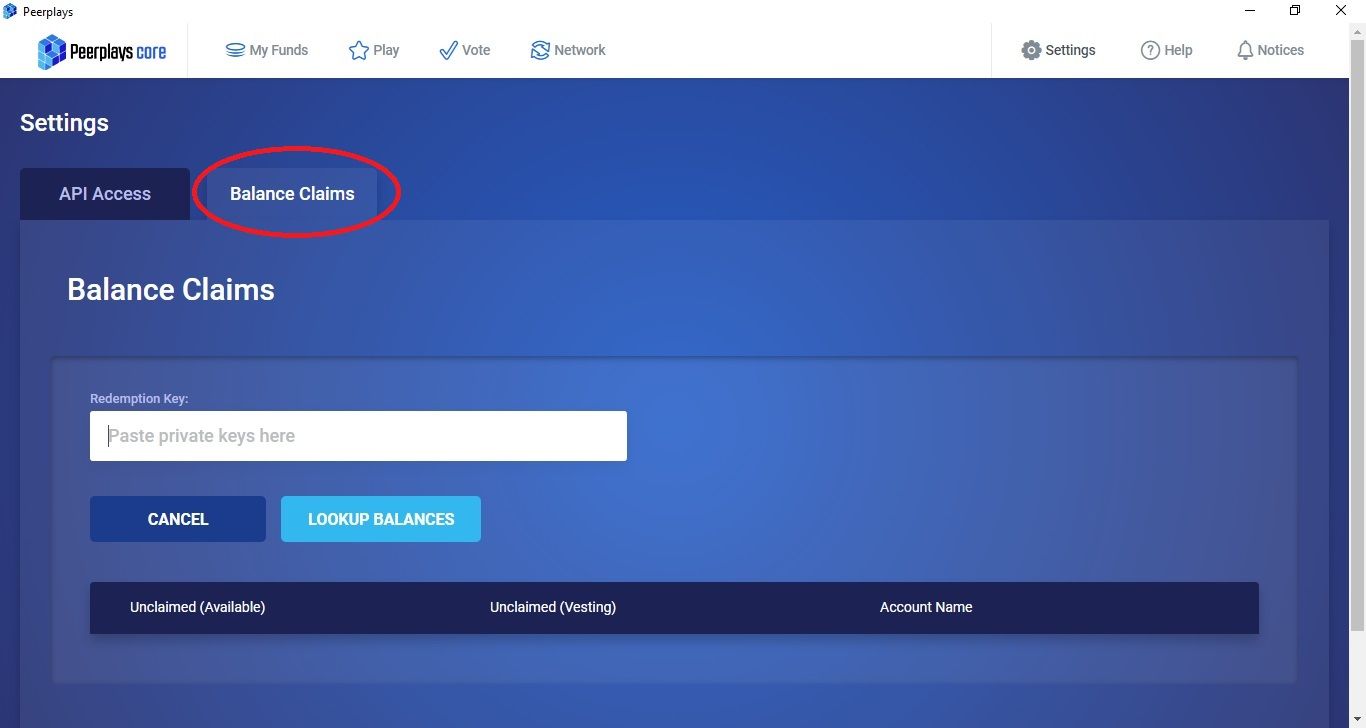 Ahora vaya a la sección de reclamo de balances "Balance Claims".
Recuerda el archivo que antes usted guardo llamado "Keypair.txt".


Abralo y copie la llave privada.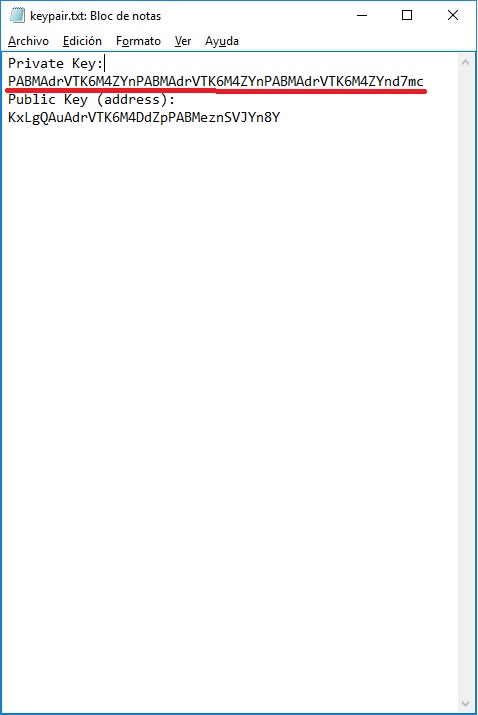 Finalmente usted debería ver el balance en su cuenta!!
si tiene alguna duda puede consultar en el grupo de ayuda de telegram.
https://t.me/PeerplaysHelp
o la comunidad en español.
https://t.me/Peerplays_ES