Sneak Preview: Peerplays Pre-Launch Referral Program
– $7,500 PRIZE POOL –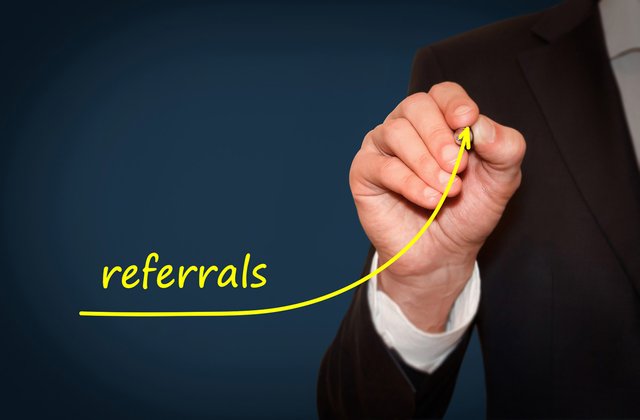 PROGRAM DATES: SEPTEMBER 2ND – NOVEMBER 4TH, 2016
PAYOUT DATE: NOVEMBER 11, 2016
All token holders are invited to spread the word about Peerplays and earn a portion of the $7,500 prize pool!
HERE'S HOW IT WORKS:
Any time between August 15th and September 15th, send us your BitShares account name (where your Peerplays tokens are held) to powerup @peerplays.com, with "Rewards Program" in the subject line.
Within 48 hours, check your BitShares account for a memo that contains your very own referral program URL. This URL will lead to a web page with a Peerplays video, information about an upcoming Peerplays token giveaway, and a place for the visitor to enter his or her email address. NOTE: THIS PAGE WILL NOT BE ACTIVE UNTIL SEPTEMBER 2ND.
From September 2nd – November 4th, link your URL to your forum signature, Peerplays banner ads, or any other place on the internet where you think you can attract people to click on it
For every qualifying email you collect (see #5), you will receive 1 referral point.
Each email you collect must "qualify", which simply means that the person who supplied the email address must also open the emails we send them, and click on a certain percentage of the links provided. These qualification requirements are to help ensure that we find people who are truly interested in Peerplays, and also to help prevent email address spamming.
PAYOUTS:
On November 11th, $7,500 in BTC will be paid out to program participants according to the following rules:
Rewards will be calculated on November 11th, and will encompass the period from September 2nd (or the day that a participant earned their first referral point) all the way through November 11th.
Rewards will be calculated based on the minimum balance of Peerplays tokens held by the participant on any given day of the program.  This means if the participant buys or sells Peerplays tokens after they have begun participating in the referral program, only the lowest number of tokens held on any given day of the program from that point forward will be used to calculate their rewards.
The prize pool will be paid out as follows:
Payments in BTC will be sent to an address provided by the participant.
Each participant's referral points will be multiplied by the number of Peerplays tokens they held (see above), to arrive at a total number of rewards points. So if you earned 65 referral points and held 1,000 Peerplays tokens, then you would receive 65,000 rewards points.
The total number of rewards points from all participants is then divided into $7,500, and each participant is paid their portion according to the number of rewards points they have.
More information about the referral rewards program will be coming soon. Also, on July 31 we are opening up the Peerplays Slack channel for anyone who wants to join in live discussions with the Peerplays community. Instructions for how to join the channel will be posted next week, so stay tuned! 
For more news on the Peerplays project visit: http://www.peerplays.com/news/

#peerplays #money #investments #cryptocurrency #bitcoin #marketing