Peerplays DAO Proposal
Peerplays DAO Proposal
For Review
May 31, 2016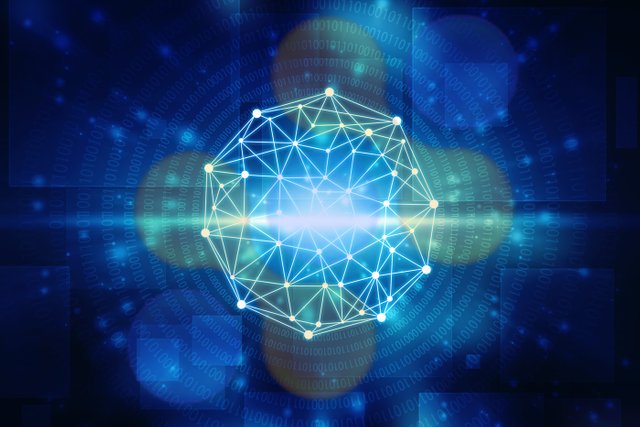 The World's First Decentralized and Provably-Fair Online Gaming Tournament and Wagering Platform Built Entirely on the Blockchain
Prepared by: BunkerChain Labs Inc.
Prepared for: The DAO
---
Introduction
Online casino gambling websites took in almost 50 Billion Dollars last year in revenue. Although most major sites are heavily regulated, there were still dozens of scandals and millions of dollars lost to fly-by-night outfits and rigged sports betting schemes. Furthermore, anti-sports betting laws in the United States caused an estimated 80 Billion Dollars to be wagered last year on under-the-table sports betting with virtually no accountability or proof of fairness.
Peerplays is a provably-fair blockchain-based gaming platform which allows users to design their own specialized tokens or chips, buy or sell gateway tokens for popular cryptocurrencies like Bitcoin or Ether (or fiat currencies like Dollars, Euro or CNY), and then wager these tokens in on-chain casino card games, on-chain sports betting tournaments, or server-hosted MMO (Massive Multiplayer Online) and RPG (Role-Playing Games).
Peerplays does not have a centralized "house", but instead players are matched with each other for peer-to-peer gameplay through a series of smart contracts. These contracts place players into tournament brackets, escrow the funds wagered by each player, and then release the funds to the winner after specific conditions within a game or tournament are met and verified. Since all players connect and interact with each other through a trustless worldwide peer-to-peer network, anyone in the world who has an internet connection can participate and wager.
This document contains a brief overview of a profit-sharing proposal that Peerplays is considering to offer DAO stakeholders. This proposal is subject to change, and is offered "as-is" for purposes of peer review at this time. Based on the feedback received, the Peerplays team reserves the right to create or abstain from creating an official DAO proposal on the Ethereum blockchain at a future date.
Additional information about Peerplays:
---
The Team
Peerplays Team member profiles >>
In addition to the Peerplays team members' professional skills and accomplishments listed in the above link, they also have experience participating in a fully operational Decentralised Autonomous Organization or "DAO".
Here are some of their DAO-related achievements over the past 2 years:
Extensive development and improvements to the Graphene code base, as well as supporting systems such as 2 factor authentication for the wallet
Became active voting members of all three existing
Graphene-based blockchains (BitShares, STEEM and MUSE). Elected to
run witness nodes on all three existing Graphene-based blockchains
Development of heavily used libraries for interfacing with
Graphene-based blockchains
Participated in making decisions on fee changes and other committee
controlled parameters
Operation of a successful gateway service
Editing and publication of a monthly journal newsletter that contains updates submitted by all BitShares DAO participants
---
Peerplays Token Allocations
There are 1,000,000 total Peerplays Tokens:
50% - 24 Day Auction Crowdfund (Date TBA)
20% - 2-Tier Pre-sale (currently underway)
10% - Gaming Industry Partnerships
10% - Software and Business Development
5% - On-chain Reserve Fund
5% - BTS Sharedrop
The prices for the pre-sale tokens are as follows:
Tier 1 - 100,000 Tokens @ $2/each
Tier 2 - 100,000 Tokens @ $3/each
---
Overview of Features
The following is a brief introductory overview of the features that Peerplays will offer.
Guaranteed Provably-Fair Gaming
Peerplays' provably fair gaming system is 100% open-source and built directly onto the blockchain using the advanced consensus mechanism to provide reliable entropy. You never have to worry about cheaters or unfair house odds, because all games take place between real players that are matched with each other through a series of on-chain smart contracts.
---
Casino Card Games
Peerplays' random seating algorithm greatly reduces the ability for players to collude in casino card games. Games are adjudicated by smart contracts as part of the native blockchain code, and the Peerplays player matching algorithm creates a trustless on-chain gaming environment. Since Graphene is incredibly fast, it allows for the broadcast and revealing of blinded proofs at the frequency necessary to facilitate real-time gameplay.
---
Sports Betting
For sports "bookmaking", on-chain smart contracts automate the entire process, but to settle a particular book or bracket the bracket creator must pre-select a neutral 3rd party (a specialized business, a multi-sig consortium, or even a chosen friend in a private fantasy league) to publish accurate game and player statistics to the blockchain.
---
Digital Asset Exchange
You can create your own tokens, wager with price-stable SmartCoins from the BitShares platform, or buy and sell gateway tokens for popular cryptocurrencies like BTC and ETH from a growing number of reputable gateway services. You also have the opportunity to provide your own profitable gateway services for in-game assets from all your favorite Massive Multiplayer Online Role-Playing Games (MMORPGs).
---
Fee-Backed Assets
The core tokens of Peerplays are integrated into a profit-sharing program called Fee-Backed Assets or "FBA". This means the blockchain automatically distributes a percentage of the fees from every jackpot for every game on the entire network to the holders of Peerplays core tokens.
---
Lightning Fast Speed and Network Capacity
Peerplays is built on Graphene, the fastest decentralized blockchain technology in the world. Graphene has been successfully tested to handle over 100,000 transactions per second with average block times of under 3 seconds.
---
Blockchain Guaranteed Referral Program
The Peerplays blockchain automatically pays you a percentage of the revenue earned by each new account you refer for the lifetime of that account. This means you earn "kickbacks" from everyone you refer. Gaming partners can earn even more by getting all their users to sign up for a Peerplays account.
---
Mega-Jackpots
The Peerplays blockchain can sponsor large tournament jackpots by allocating a small percentage of every network fee into a smart contract-secured virtual account called the Mega-Jackpot Fund. Mega-Jackpot tournament events are automatically scheduled, and then funds are unlocked by the smart contract and instantly transferred to the tournament winners.
---
PowerUp Points
You can earn PowerUp tokens every time you play in a Peerplays tournament. They are the player rewards points of the Peerplays network, and are distributed according to win-loss records and amounts wagered, among other factors. PowerUp is the only token accepted as the buy-in fee for Mega-Jackpot tournaments, so they will be in high demand during Mega-Jackpot sign up periods. They are tradeable on the digital asset exchange.
---
Stakeholder Voting
Peerplays leverages the power of stakeholder voting to resolve consensus issues in a fair and democratic way. All network parameters, from fee schedules to block intervals and transaction sizes, can be fine tuned by elected delegates chosen by you and fellow stakeholders.
---
Gaming Partner Support
As a gaming partner, you can connect your server through the Peerplays API and take advantage of the decentralized network for processing wagers and jackpots. You can also customize tournament structures, fee schedules, and fund collection & distribution methods in order to maximize your profit potential. Whether you are a game publisher, advertiser, tournament host or vendor, if you plug into Peerplays you will gain shared access to the entire network of users while still enjoying the freedom of operating your own independent website.
---
The Peerplays Blockchain
Peerplays uses a blockchain technology called Graphene, which is an open-source platform that can be used for creating Decentralized Autonomous Cooperative Organizations ("DAC" or "DAO"). It allows for smart contracts to be built directly into the native blockchain rather than a virtual scripting machine, and enables the core token holders to vote and participate in the growth and maintenance of the network.
Graphene also has the fastest block confirmation times and highest throughput capacity of any decentralized blockchain technology available today*. It has been stress tested to handle over 100,000 transactions per second and currently operates at 3 second (or less) block confirmation times. This supports the high-speed transaction processing necessary to enable millions of players to interact at the same time.
There are three types of participants who help to govern the network:
Voters - Anyone that holds Peerplays core tokens can use the power granted to them through these tokens to cast votes for the "witnesses" and "advisors" that they think would be best suited to work for Peerplays.
Witnesses - These are the network nodes that timestamp all updates to the global blockchain database. Their job is similar to that of "miners" in Bitcoin or Ethereum, only they must be voted into position by Peerplays core token holders. Like miners, they can only observe what happens on the blockchain and notarize it - they do not have the ability to restrict or alter the content. They can also be removed instantly by voters if they are not performing up to standards.
Advisory Committee - A committee of technical advisors is voted into place, so that consensus can be reached on issues that involve updates to the parameters of the Peerplays blockchain. Some examples include changes to the network fee structure, updates to the core blockchain code base, or adding new features to Peerplays after they are built. Like witnesses, these advisors can also be fired if they are not performing to the liking of their constituents.
As an independently functioning DAO, Peerplays core token holders are in charge of the growth and maintenance of the network. Furthermore, core token holders also receive a percentage of all the fees paid by the users of Peerplays as profit sharing distributions (see below). Thus, holders are incentivised to act in the best interest of the network, much like the shareholders of a company who are incentivised to vote in their own best interest.
** By comparison, the Lisk Blockchain Application Platform uses a consensus algorithm called "DPoS", which is just one component of Graphene which was developed and released in 2014 by the same team of devs who created Graphene.*
---
Profit Sharing
A percentage of every jackpot of every tournament played on the entire Peerplays network gets distributed to core token holders as profit sharing.
Like most online gaming platforms, the Peerplays network collects a small percentage of each jackpot, which is called the rake fee. These fees are automatically sent by the blockchain into a virtual account, where they accumulate until they reach a certain threshold or time interval. From there, they are distributed to the accounts of Peerplays core token holders according to the total percentage of core tokens belonging to each account. The is commonly known as a dividend or "profit share".
This feature is unique to Peerplays and does not yet exist on any other blockchain to date. A minimum of 60% of the fees are hard-coded to get distributed as profit sharing, but that number can increase in accordance with specifications set by the committee. See the Peerplays Whitepaper for details.
Most Profit Sharing on Peerplays will take the form of gateway tokens (bitcoin, ethereum, dogecoin, USD, CNY, etc.) which can be immediately sold or traded on the Peerplays decentralized exchange, or transferred into outside exchanges like Poloniex or BTC38 and traded for other crypto tokens. For more information about Gateway tokens, see the Peerplays FAQ.
---
Adding Value to The DAO
Peerplays is built to work alongside Ethereum and can provide valuable returns for both Ethereum and the DAO. As mentioned above, Peerplays core token holders will receive regular profit sharing payouts in the form of gateway tokens (including ETH) that can be immediately sold or traded for other cryptocurrencies or fiat. So for example, if the DAO were to purchase 50,000 Peerplays tokens, The DAO would then be entitled to receive 5% of the profit sharing distribution payouts of every jackpot rake fee on the entire Peerplays network, and would yield these returns without ever having to sell the principal tokens.
Peerplays proposes to offer up to 5% of the Peerplays network (50,000 tokens) to the DAO.
Since Peerplays is also a Decentralized Autonomous Cooperative (similar to the DAO), no more than 5% of the tokens will be offered to any single person or group in the interest of achieving a maximally decentralized user base. The price offered to the DAO will depend on the current phase of the Peerplays pre-sale when the official DAO proposal is published on the ethereum blockchain, but at maximum cost it will require the transfer of $150,000 in ETH to a deposit address (TBD) in exchange for 50,000 Peerplays Tokens.
The Technavio Research Group has predicted an online gambling industry growth rate of 11% annually for the next 5 years, and Peerplays aims to capture at least 0.05% of the global demand for online casino card games by 2020. The following chart casts a conservative estimate of Peerplays profit sharing from 2017-2020 but does not include sports betting, because sports betting revenue predictions are difficult to ascertain due to the current prevalence of under-the-table operations.

In addition to payouts, Peerplays core tokens will have their own market-discovered price. Since it is difficult to predict the future value of the tokens themselves, an estimate of this value has not been included in the chart above. Nevertheless, the market price of the core token would be part of the total value in Peerplays held by the DAO.
In order to facilitate the transfer of value between Peerplays and the DAO, a group of multi-sig intermediaries will be necessary. Both Peerplays and Ethereum have advanced multi-sig capabilities built into each account, but we would propose that the multi-sig parties be chosen through a peer-review process (yet TBD). The multi-sig parties would then be responsible for consolidating the Peerplays profit sharing payouts into DAO tokens and then burning the DAO tokens.
---
Development Milestones
Please be advised that all milestones in this document are estimates. Our team has carefully considered the many factors involved in development and deployment, and have published a timeline that we believe to be both realistic and conservative. In addition to having worked on the core Graphene code base, our devs have a long history of reliable delivery and are thus committed to continuing to work hard to complete these milestones within the framework of the timeline below.
Peerplays is being assembled in stages, each one building upon the foundations of the previous. There are many additional features that can be added once the basic foundational elements are in place. These elements will be the focus of the initial product launch.
Peerplays will be published as open-source code under a modified BSD license. Public release will happen in stages, beginning with the profit sharing distribution module in early July 2016, and finishing through the launch of the Peerplays blockchain in November 2016. Sharedrop dates will be announced at least 2 weeks in advance. Be sure to join our mailing list and follow us on facebook and twitter to keep up with the latest news.
FRIDAY, JULY 1ST, 2016
Public release of the profit sharing distribution module
MONDAY, SEPTEMBER 19TH, 2016
Public beta testing begins** Test net will include:
The first 100% blockchain-based game in history (an internationally
recognized game)
A smart contract that allows players to register for tournaments and
wager on the game
A smart contract that matches players for real-time gameplay,
combines their buy-ins into a jackpot and sends the funds the winner.
A Graphic User Interface for gameplay and tournament registration
A "faucet" for users to open an account for free, register and play
**Rewards given for major bug fixes during testing
FRIDAY, OCTOBER 14TH, 2016 (Pending, not a final date)
Auction crowdsale begins
50% of Peerplays tokens to be auctioned in an international crowdsale
(see Token Allocations)
TUESDAY, NOVEMBER 15TH, 2016
Launch of the Peerplays blockchain. Blockchain will include:
All wagering, tournament, and gameplay features mentioned above
The ability to wager with core tokens, user-issued assets, and gateway tokens
Profit sharing distribution to core token holders
PowerUp rewards token distribution to players
On-chain referral program
---
Contact
Bunkerchain Labs Inc., Blockchain Solutions Consultant
47 Lockheed Crescent
Debert, NS, Canada
B0M1G0
Email: [email protected]
Download the PDF Version
Online Version at Peerplays: Peerplays DAO Proposal
Submission of Proposal to The DAO may be seen at The DAOHub
#crypto-news
#ethereum
#thedao
#proposals
#online-gambling
#graphene
#blockchain
#peerplays