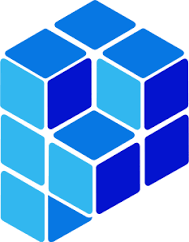 Witness Proposal bts-genx4217
Hi Everyone,
I'm excited to put forward my proposal to be a PeerPlays witness. My witness name is bts-genx4217 A horrible name i know, but when i setup my witness i thought i had to use my original PeerPlays account name. And now it's too late to change :( Buy hey there's one called winner.winner.chicken.dinner!
As i am generally a bit of an introvert online i don't have a big online presence. Although i have been part of a lot of projects and done many things in the space i generally just sit back and just take it all in and contribute when i can help. I have no reason to voice my opinion most of the time. For this reason my proposal is a bit different than most it's more like a resume describing my real life skills and experience in cryptocurrency since 2011.
I first invested in PeerPlays in June 2016 after reading the whitepaper. I thought PeerPlays would be a massive gamechanger in both the gaming and general gambling industries and just had to be involved.
My Objectives:
My goal over the next 12-18 months is to quit my current position as a CIO to concentrate on what has become my true passion. Cryptocurrencies, blockchains, fintech etc. Running a first class witness will be one of my ventures. As PeerPlays evolves i plan to be a big part of the eco-system supporting the core, users, and external parties. I am in the telegram multiple times a day but sadly at the moment there seems to be a bit of a click that is hard to break through.
I believe my technical skills, project management experience, financial resources and passion for all that is blockchain give me the ability to be one of the best witnesses available. Whether it be running a basic single witness signing blocks or a full blown witnessing company with reporting staff, website integration, public APIs, automated data feeds etc I believe i can do it.
My current witness:
My witness is currently running on a dedicated 4Core (E5), 16GB RAM, SSD VPS in a tier 1 datacenter in New York. It is currently using very little resources but can be upgraded in a matter of minutes if need be. I have taken snapshots for redundancy which can be started in minutes at datacenters in Europe, Singapore and the US. I also have access to bare metal servers in tier 1 data centres in Australia if the need arises. I haven't built my seed node or API node yet as i had to go away for a week for work. I should have them up and running in the next few days.
My real life:
Bachelor's Degree with Honors in CS with a major in networking
18yrs experience in server management of both Linux and Microsoft server operating systems in critical commercial environments. I first learnt Linux on RedHat 6.2
Currently managing 9 Critical Microsoft Servers and 4 Ubuntu 16.4 Servers both VPS and bare metal. Also manage a 34 point EOC WAN supporting 450+ staff and PCs.
Project manager for large website builds and IOS app developments
Owned my own IT contracting firm for 6 years.
Currently manage a million dollar plus yearly ICT budget.
Intermediate programming skills in node.js/javascript, html, python, C, C++, Java, and Pearl & Bash scripting.
My time in cryptocurrency:
First read about Bitcoin in 2011. Started mining within the hour. (Shutdown the miner after 24hours because i thought it would ruin my $400 video card haha, big mistake)
Purchased my first Bitcoin at $160
Got heavily into Ripple in January 2015
Taught myself Node.js so that i could build a market-making bot on the Ripple Network. Built several trading bots on the Ripple network after this.
Researched opening a Ripple gateway in Australia with the help from Andrew at OMG (One Million Gateways) but had to withdraw due to financial regulations laws
Got out of Ripple when it was apparent the public chain was not being supported and didn't have a future. Sold 120,000 XRP for $520 :(
Entered Ethereum January 2016, also bought DAO. Was a big part of the daohub.org community, survived the DAO and hoddled through, still hoddling.
Purchased PeerPlays in June 2016 at $2 each!
Built 2 x 160Mhs Eth Mining Rigs (5 x r9 390s each) Still running to this day without issues.
Created a 6TB StorJ farm
Mined LBRY credits and ZEC, and ran a Lisk Delegate for a short period. Have taken part in many ICOs and have investments in over 30 currencies/tokens.
Built multiple Poloniex automated trading bots in Node.js using standard TA (Forked from Gekko on GitHub). Also built two with machine learning using K-Nearest neighbor algorithm and linear regression (weren't that great). Currently running 30 trading bots on Polo. The bots have a shared web interface i built myself using html/javascript, highcharts, sockets etc. The bots make use of multiple data feeds from different exchanges using public and private APIs including secure websockets
Built a 60 line app that test 7000 bitcoin addresses per second looking for private keys for zombie accounts (yes i know my chances are 0 but its cool to watch. 110,073,600,000 keys tested so far)
Built 11 VPN servers for the Mysterium bounty
Currently running an IOTA full node with zero downtime
Have been running a PeerPlays witness for a week with zero downtime or issues.
I got into steem in September 2016 then promptly lost interest. That's why this is my first post.
Well that's it really. Me in a nutshell. If you would like a mature passionate witness with tech skills, real world experience in business and server management who is passionate about taking PeerPlays to the world please vote bts-genx4217.
I'd also like to thank @pfunk and @bitcoinsig for their help and for being welcoming in telegram.
bts-genx4217 (aka Robert Paulson)