In this post I will show how to buy Peerplays PPY tokens and transfer them to Peerplays Core wallet.
What is Peerplays
Peerplays is a blockchain for decentralized gaming and betting applications. No application has been launched yet but a public beta was released of the first application called HelmBet RPS (Rock Paper Scissors). The application is still on the testnet and you need a testnet account to be able to play it.
Later in the fall a sportsbetting exchange application, called Bookie, is planned to be lanuched.

What is PPY
PPY token holders will share the profits of applications on Peerplays blockchain. Fees from betting and gaming will be distributed among the PPY holders.
How to buy PPY
PPY is traded on OpenLedger.io, Bitshares or RuDEX.
Buying PPY and store them in Peerplays Core wallet is a bit tricky so I'll show you all steps needed to go from any cryptocurrency to having PPY tokens in the Peerplays Core wallet.
Since exchanges where PPY is traded are all based on Bitshares platform they all look and works the same. And once a wallet is created with one of them you can import it to any of the other and you will be able to access your account on the other exchanges. However, only RuDEX is able to transfer the PPY tokens to Peerplays Core Wallet.
Create account
First you register on any of the exchanges, the process is identical on them all and I suggest to register on RuDEX because to transfer your tokens to Peerplays wallet you need to go through them anyway.
To complicate things I show how you create account/deposit and trade on OpenLedger.io.
You don't provide an email here so be careful with your credentials, you cannot recover your account if you lose your password. The recommendation is to create a wallet account.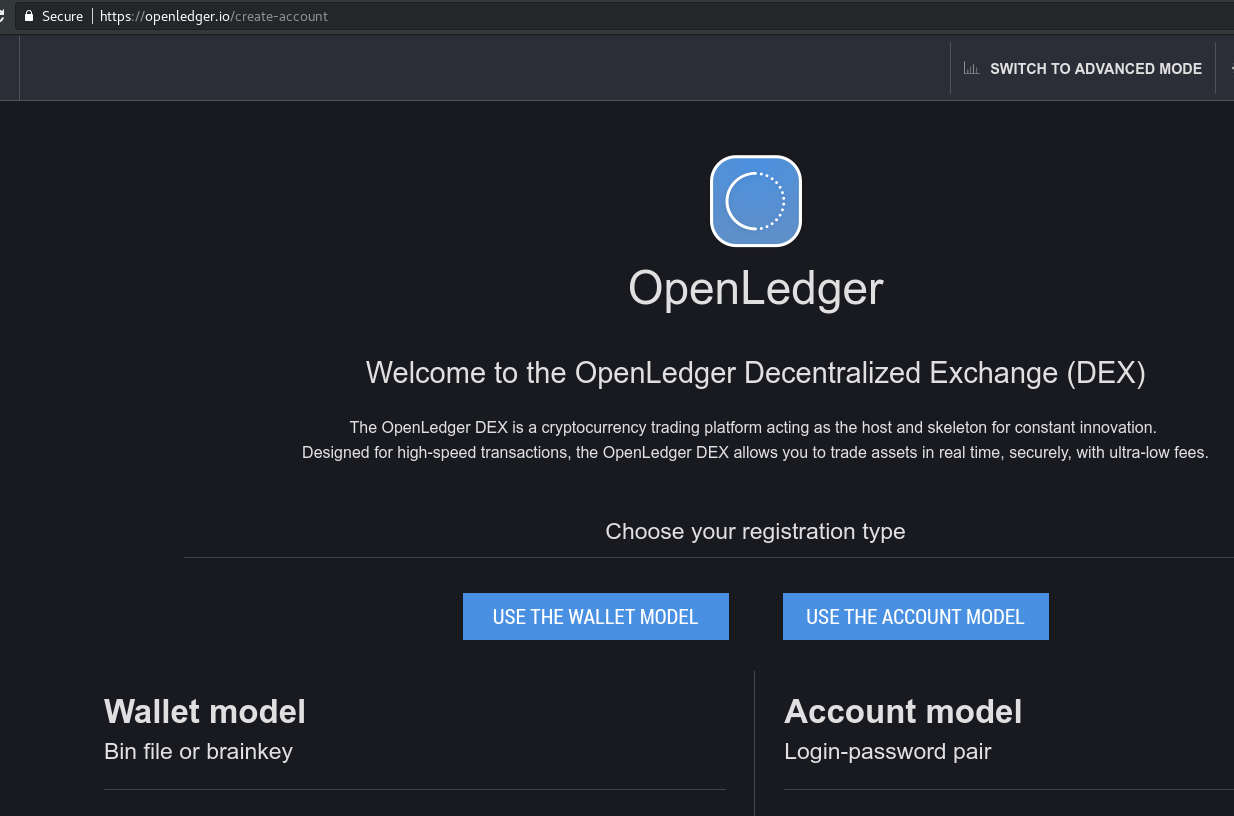 Chose a strong password and create the account.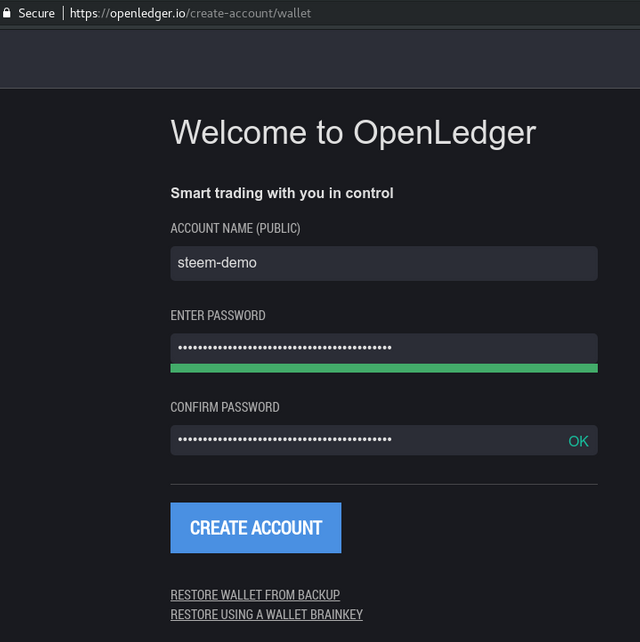 When account is created you will be asked to backup your account.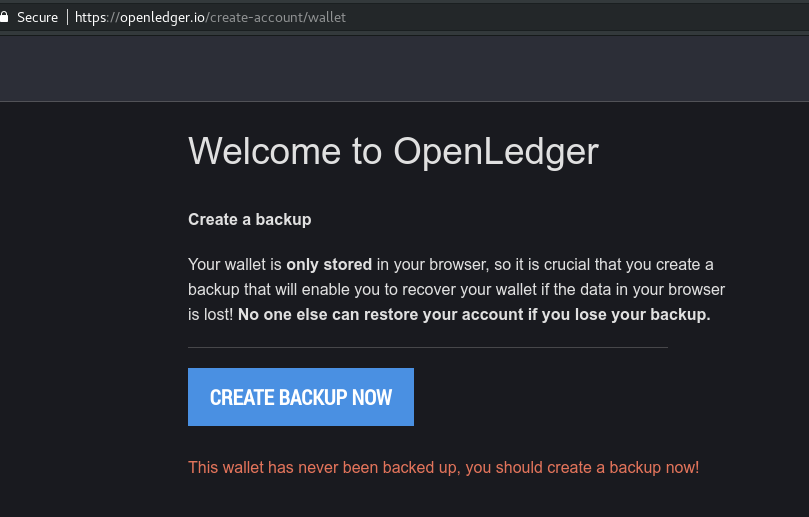 You will be able to download a file that is encrypted with your password. Store safe.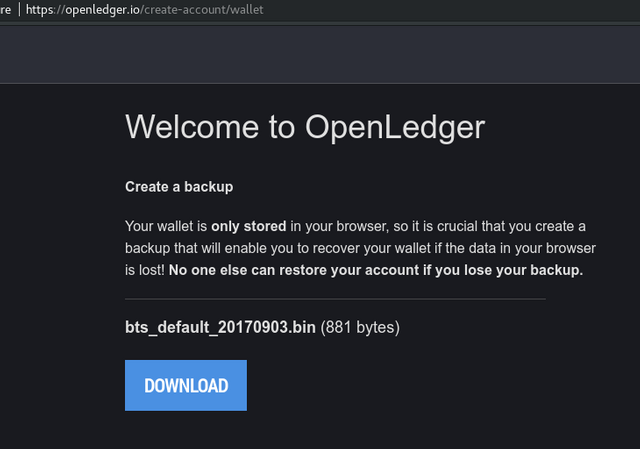 Deposit to account
The deposit process is identical on all the exchanges and my screenshots are from OpenLedger.io.
You can, for example, send ETH or BTC to the account.
Trades are done in BitShares so deposit BTS if you have, if not you can from OpenLedger.io use blocktrades to convert to BTS.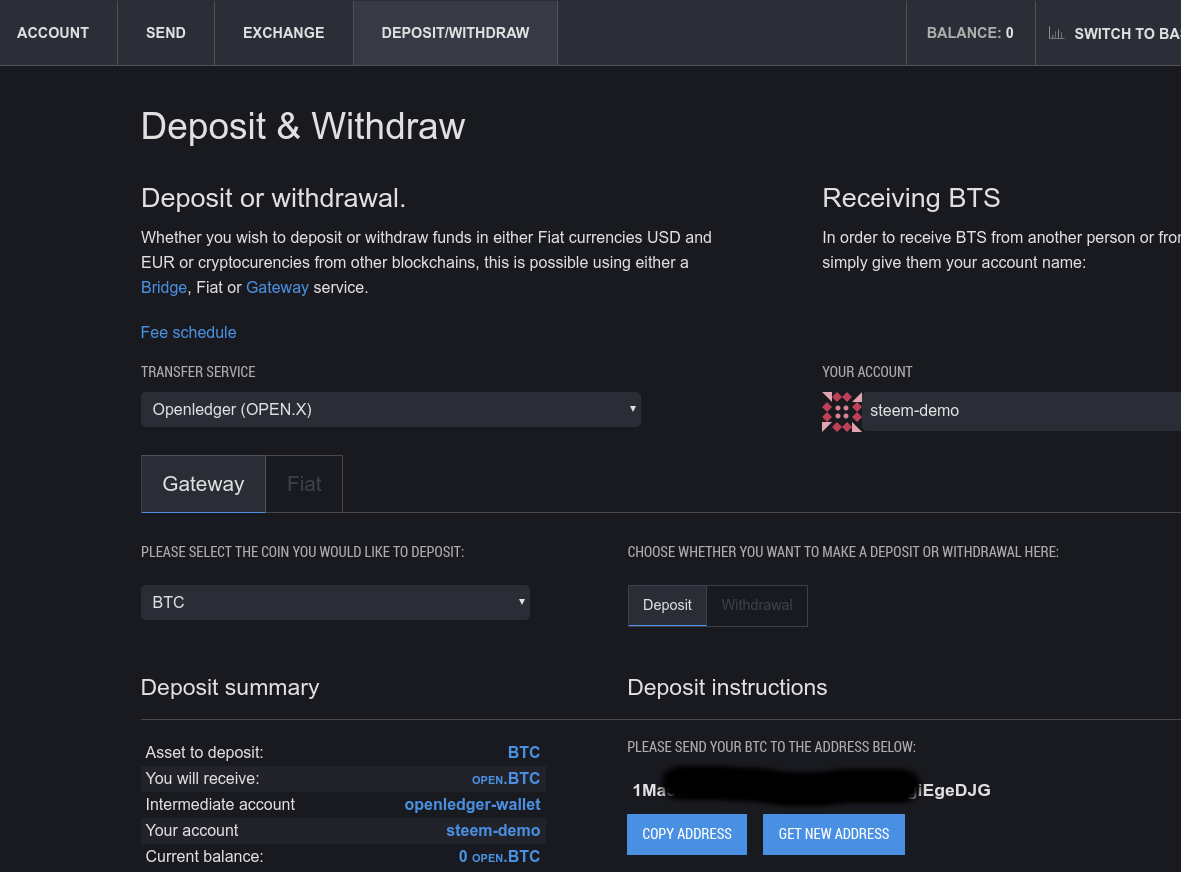 Convert to BTS with BlockTrades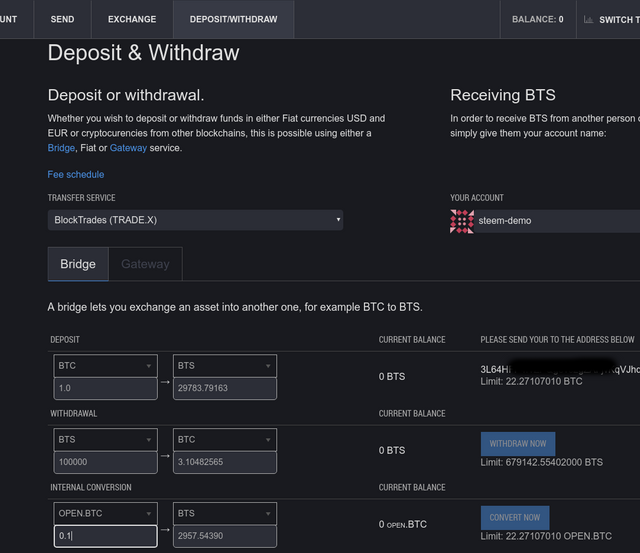 Trade PPY
The trading process is identical on all the excanges.
Go to Exchange in the top-menu and then to the right you'll see Find markets where you can search for PPY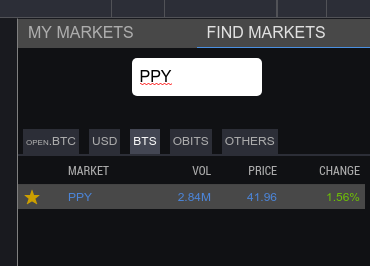 You want to end up on https://openledger.io/market/PPY_BTS
Then just as a normal market place buy from an existing seller or place your buy order on the market.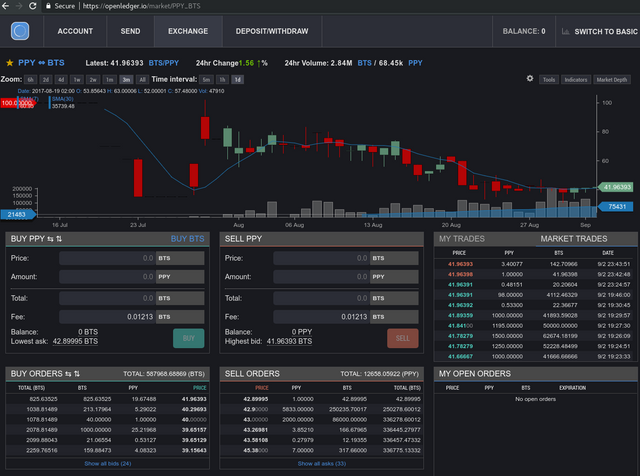 When trade is done your PPY will be shown in Balances on the Account page.
Peerplays core wallet
First you must install the Peerplays wallet and create an account.
Store the password in a safe place. This is an important step and you also need to check two boxes to confirm that you understand that you are screwed if you lose your password.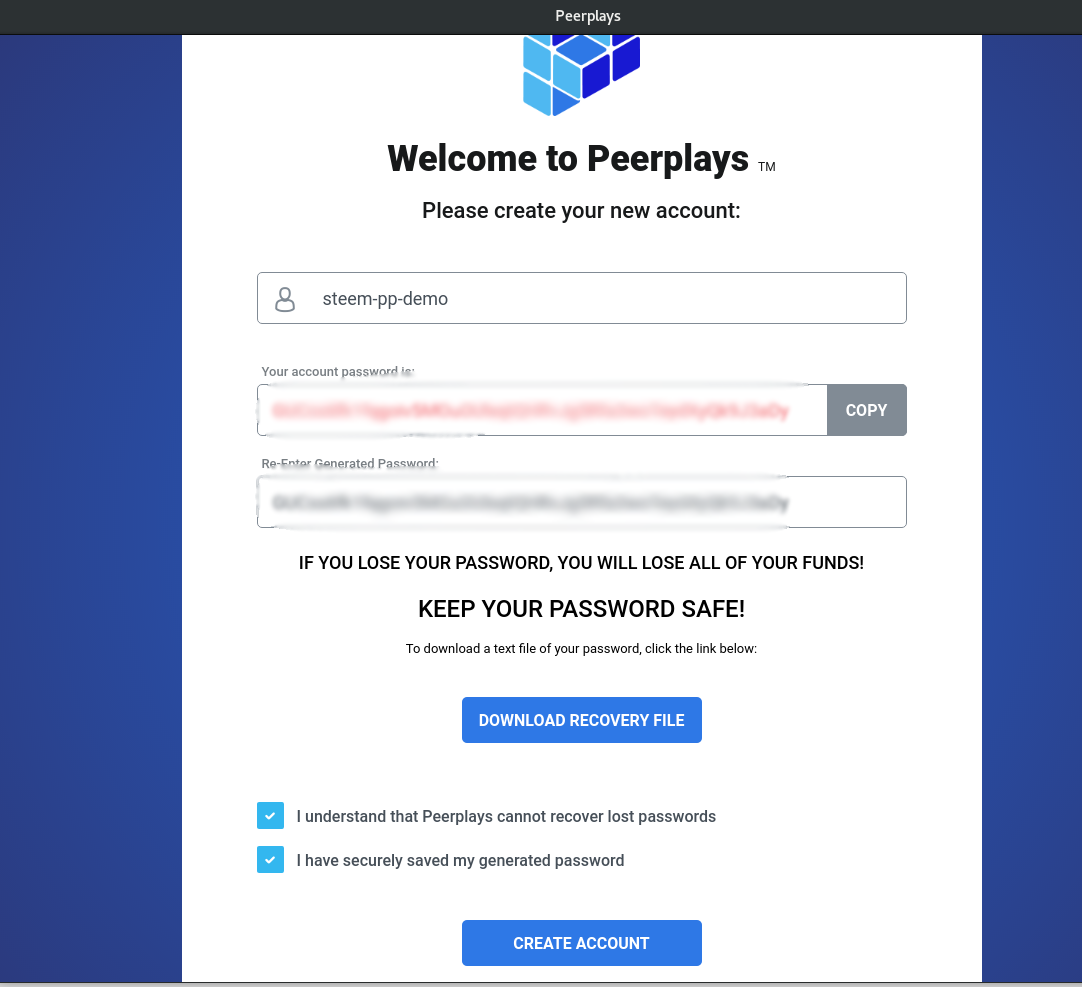 When logged in: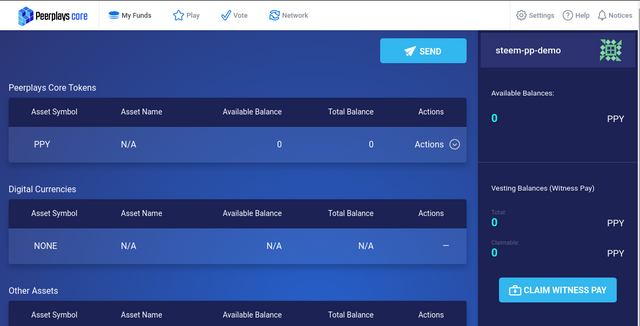 Transfer PPY to Peerplays wallet
If you did the trade on RuDEX you can skip to Transfer to Peerplays wallet.
Migrate to RuDEX
Transferring the PPY token to Peerplays Core wallet must be done with RuDEX and cannot be done from OpenLedger.io. So if you did the trading on OpenLedger you need to switch to RuDEX to continue. Luckily RuDEX is also based on BitShares so you'll be able to use the backup file created earlier and the credentials from your wallet account on OpenLedger.
On RuDEX go to Create Account and then Use the wallet model. In the New Bitshares account page you will find Restore backup from wallet at the bottom. Now you will be able to browse for your wallet backup file, select that file and enter the password you used when creating the OpenLedger account. Then click "Restore"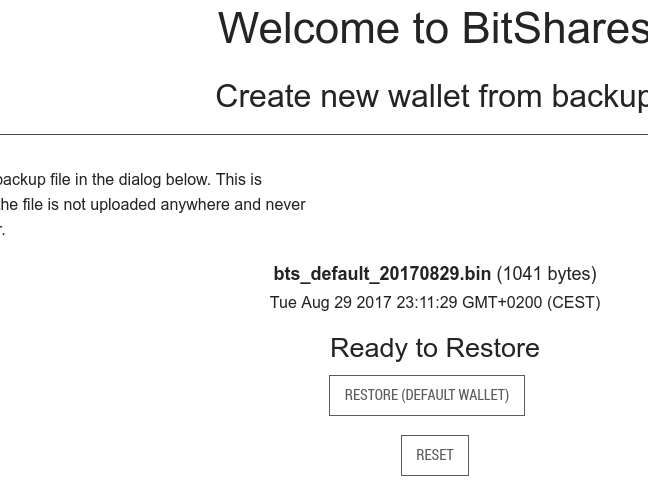 You should now be in your account be able to see your PPY balance if you go to the Account page.
Transfer to Peerplays wallet
To transfer the tokens go to Deposit/Withdraw select RuDEX on Transfer Service, select "Withdrawal" in the Deposit/Withdrawal selection and last the "WITHDRAW NOW" button to get a dialogue to where you enter adress and amount.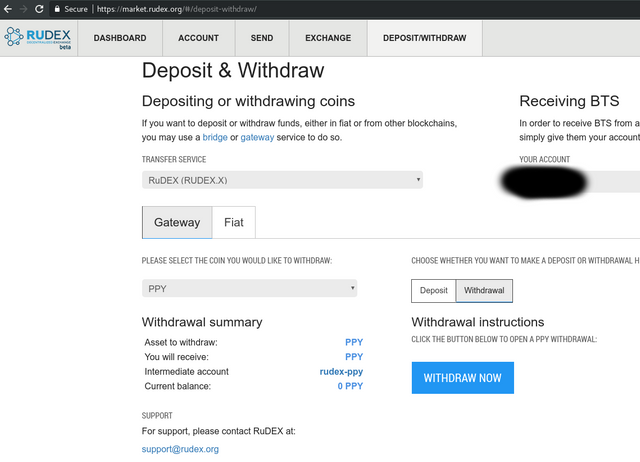 In the dialogue that opens enter the amount of PPY (click the Available: x PPY to transfer all). As usual, start transferring a small amount the first time to see that it works.
Then in Withdraw to address you enter the account-name for your Peerplays Core Wallet.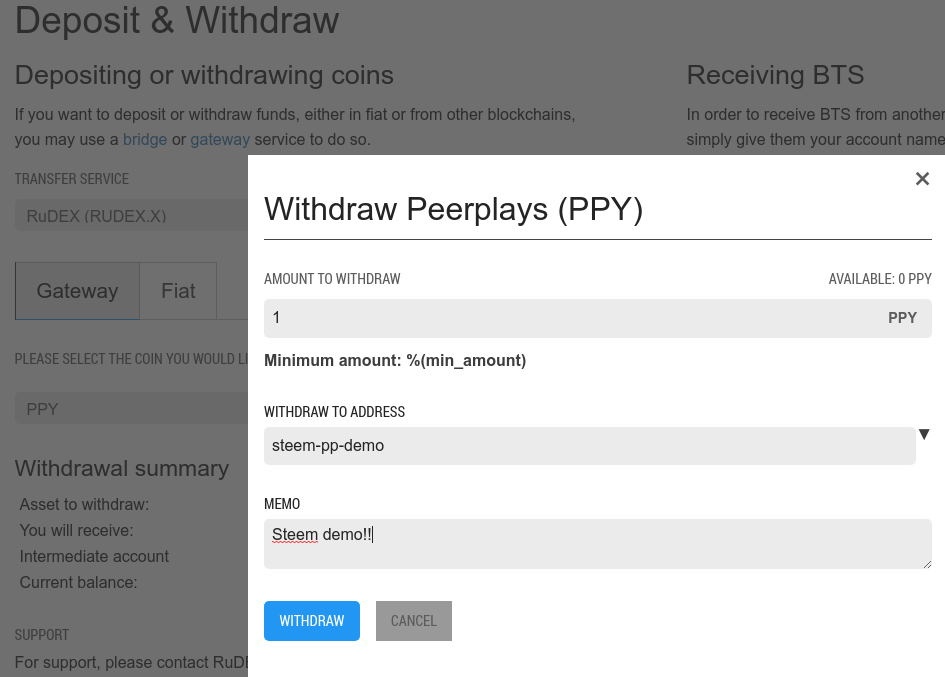 Click WITHDRAW and then close the dialogue.
You will see a block counter decreasing for your transaction. About a minute later you will see the balance in your Peerplays Wallet.
Wait for applications to go live and enjoy playing!