Recently, there was a great post here on Steemit by @jery43 about a Youtube channel that investigates covert pedophile channels on Youtube.
I shared this with an activist and contact of mine who fights against child exploitation, Mellisa Zaccaria aka The Honey Bee (here's her Youtube channel).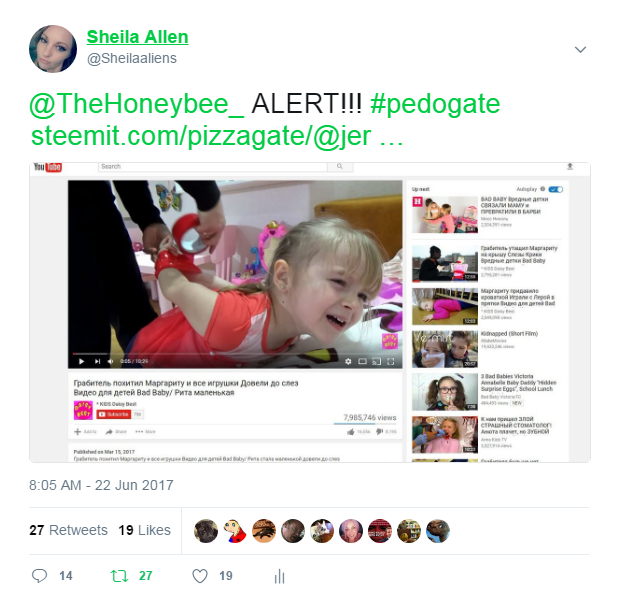 A lot of us ran to sub to the channel that was exposing these hidden atrocities.
This seems to be a growing trend of ousting undercover pedo channels, because just two or so days later, Tosh.0 did an episode about one such channel known as Seven Super Girls.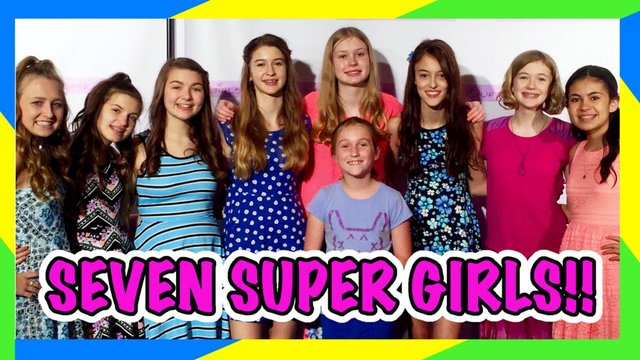 The channel features young girls, all under the age of 18 as they made clear to brag about in their channel description. The girls are seen in some unnecessary and strange situations. Very innapropriate.
Seven Super Girls, along with its many spin-off channels, had collectively been viewed 12 billion times at the time Tosh.0's episode aired on June 20th.
I took a clip from the episode and uploaded it for you guys to see, here you go:
Tosh.0 Pedogate from Sheila on Vimeo.
Since the episode aired, Seven Super Girls has voluntarily gone on hiatus.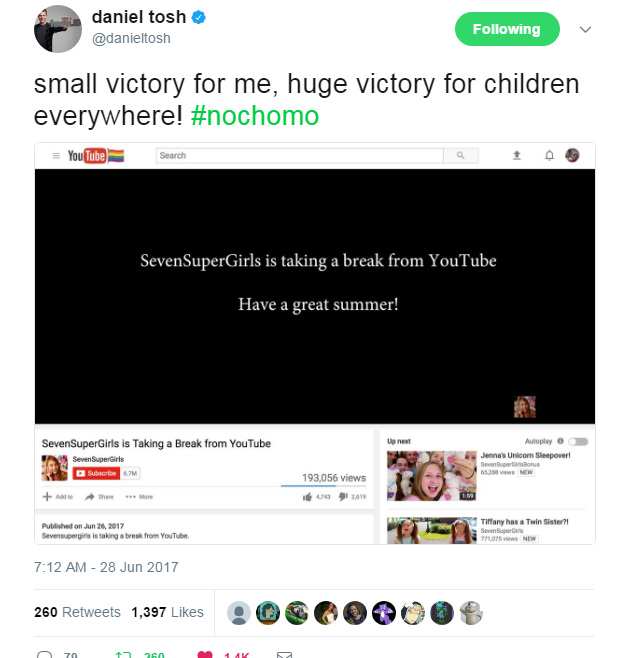 Small victory? Maybe. But a victory nonetheless. It's great that he chose to use his platform in such a noble, helpful way.
See the original Tosh.0 episode clips over on Comedy Central.
Do to regional blocking, some people arent able to view on CC.com, which is why I uploaded to Vimeo/twitter.
Thanks for reading, Steemonauts ^.^