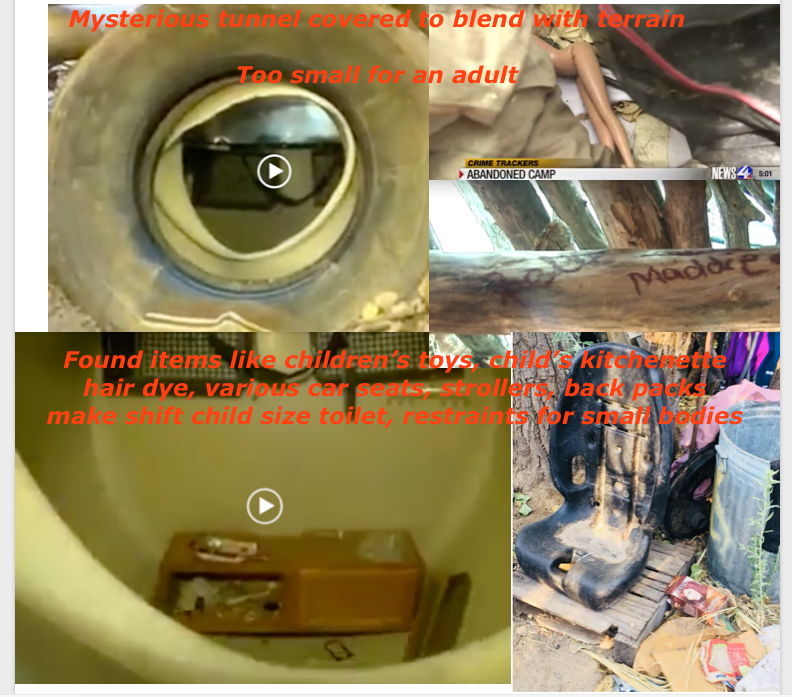 This is a team of Veterans that go out to look for homeless people called Veterans on Patrol. While patrolling an area in Tucson on Tuesday night, they stumbled upon an abandoned camp. Old cement mine, underground bunker on abandoned property.
This is a vital and quick update. A child's body decomposed skull and bones have been found. Aged from 9-14 years old. Here is the link to live feed https://www.facebook.com/1415347948612114/videos/1423878191092423/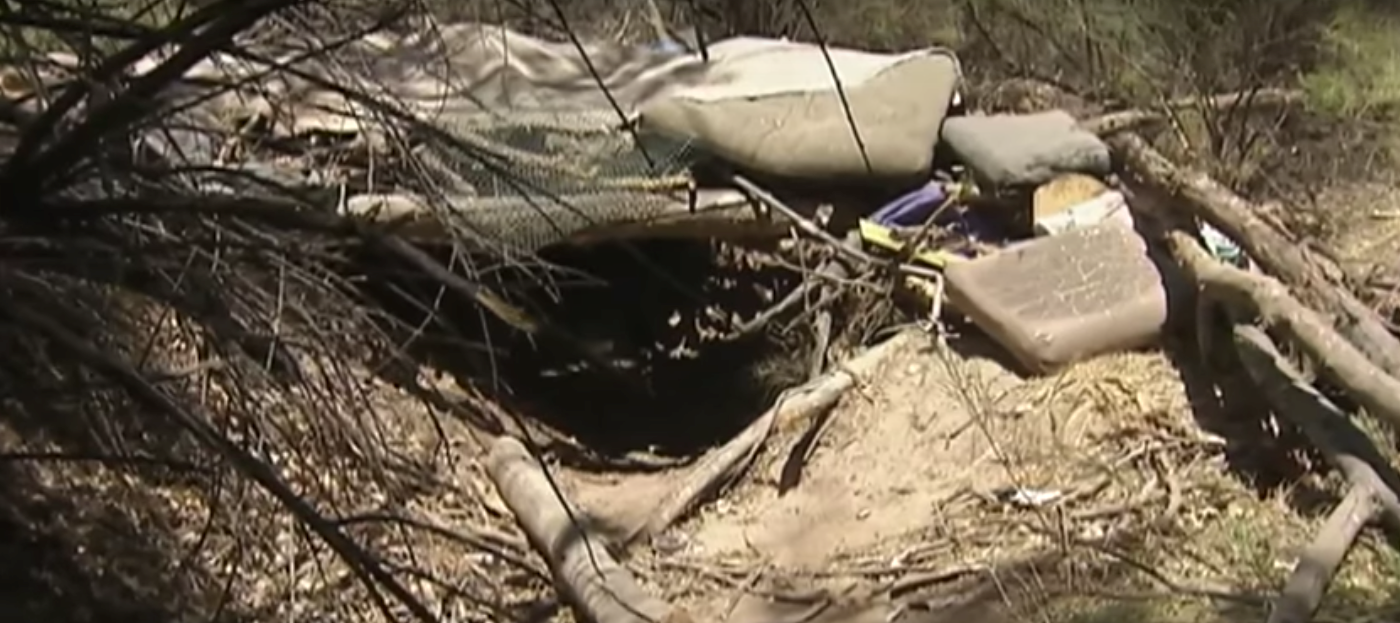 Off of I19 Frontage Road, Valencia exit. Within the camp they found a mysterious tunnel which was covered and made to look as if it blended in with the terrain.
The tunnel appeared to be too small for an adult, but a child could fit through into the space with which had items inside. Here are a couple of photos and more can be found scrolling down.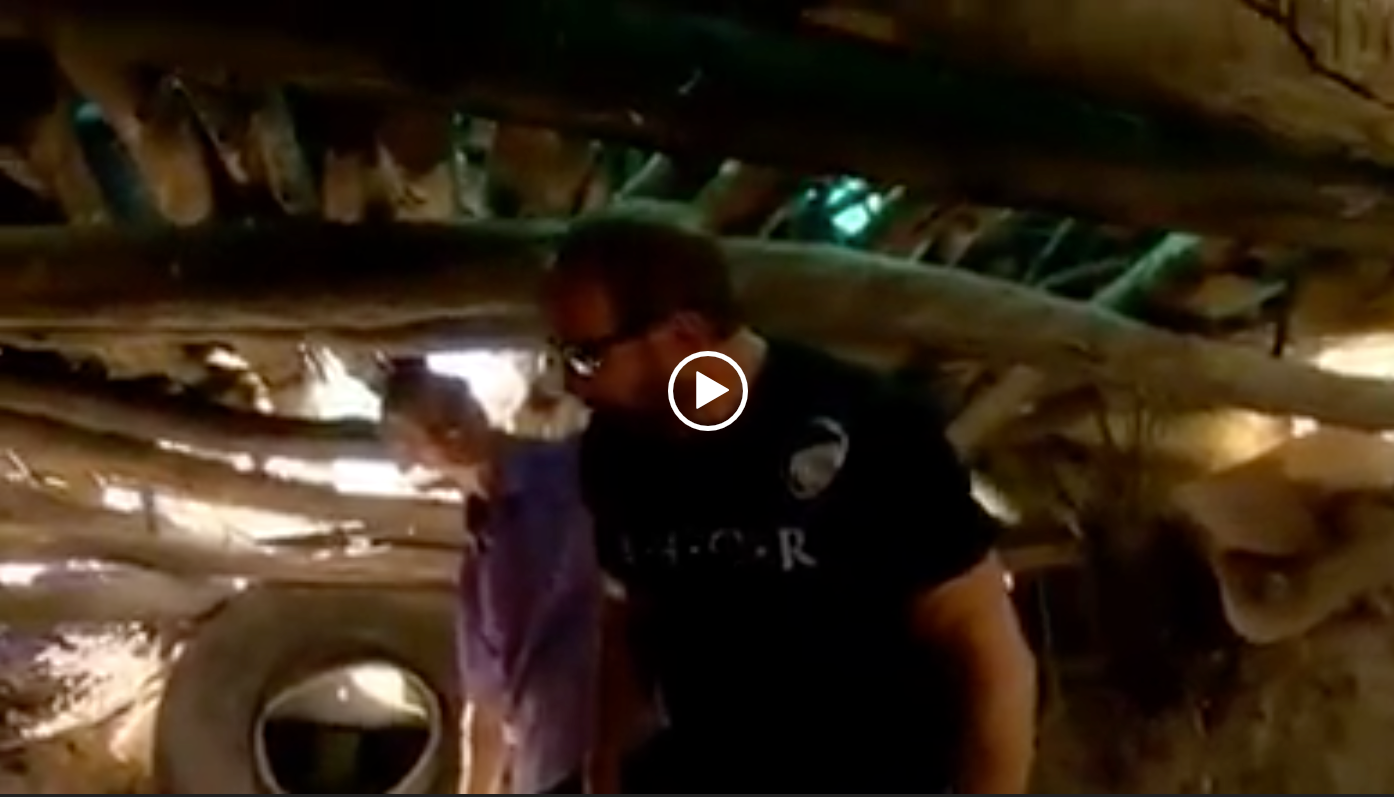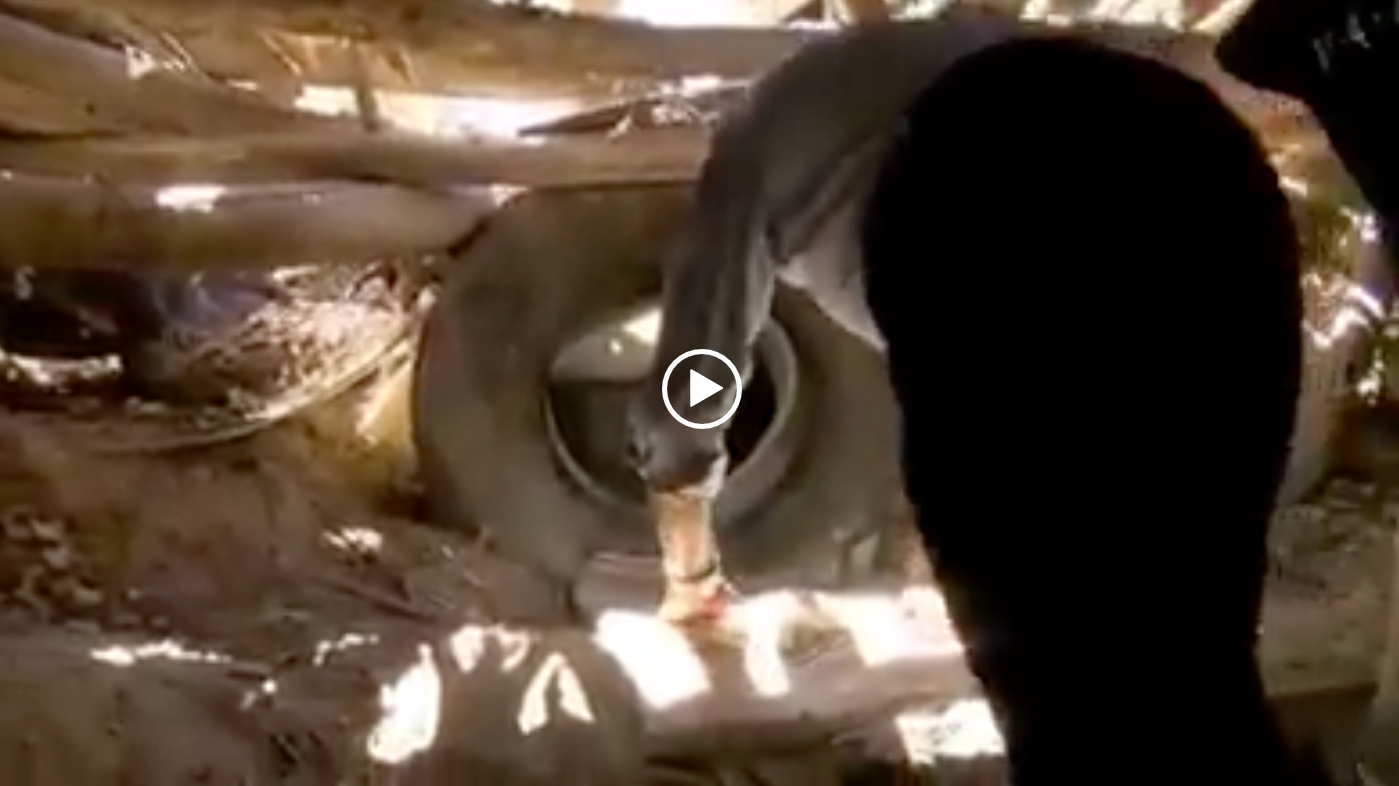 These Veterans looking to help the homeless to get off the streets, one named Lewis Arthur stated, "these solar lights gave it away. We wouldn't have been walking on the right trail, we wouldn't have seen it, we would have went right past it."
You can see footage of this from KOLD 13 Live Local Late Breaking from Big League Politics source at bottom of this article.
These Veterans On Patrol contacted Craig Sawyer's group called Vets4ChildRescue which is a non-profit group made up of Veterans trying to save child sex trafficking victims. Sawyer is also a former Tucson Firefighter and the VOP group wanted his thoughts and eyes on the scene.
A local news station in Tucson KOB 13 toured the area with these Vets.
Sawyer stated that he, "didn't expect to see something this heinous and inhumane this close. I served in the military to keep things like this from happening here. That's why I risked my security to go, so that nobody back here, so that you guys wouldn't have to put up with this.
According to the news reporter at the site, "To these experts in the field of trafficking, this didn't look like your typical homeless camp. We found restraints on trees.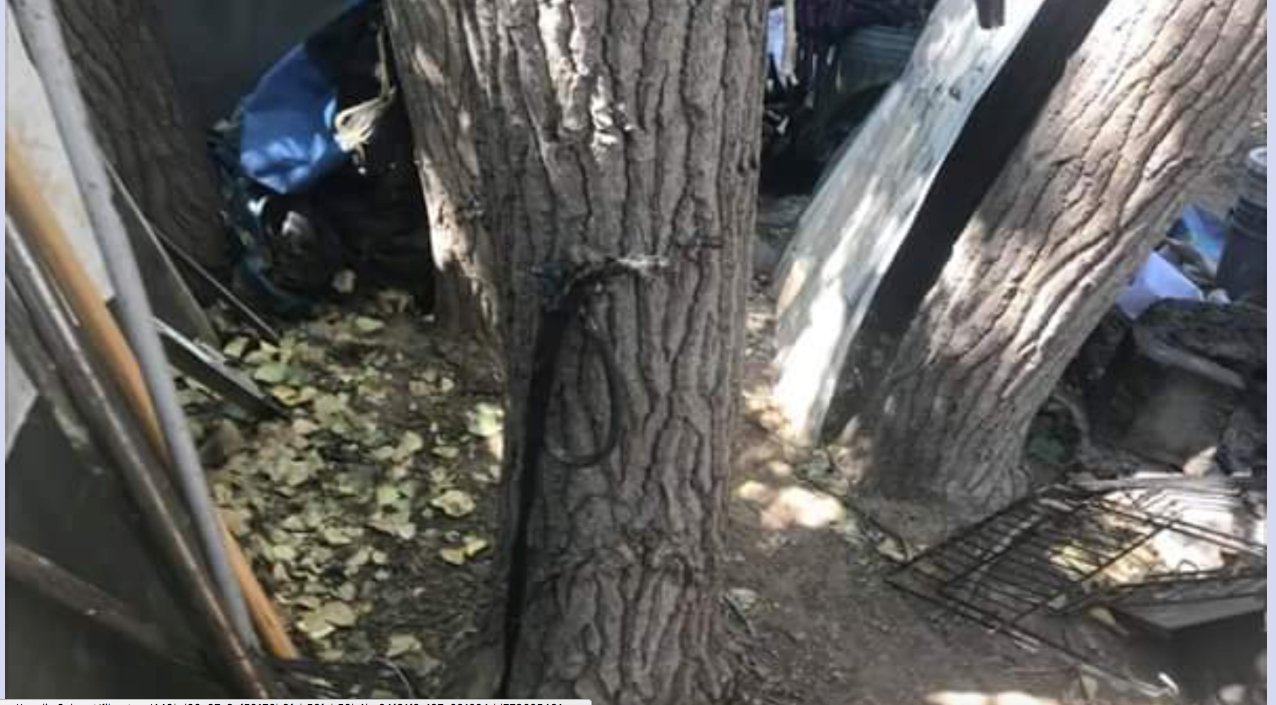 They also found kids' items, hair dye, pornographic magazines, pornographic material and an outdoor bathroom.
BP4SP reports "Vets Uncover Disturbing Underground Bunker Possibly Used For Child Trafficking Camp"
They also say items found include, "children's clothing a baby crib and stroller, an outdoor bathroom, pornographic material, hair dye and a five feet tall underground cave that had dresser and crates. The cave the was not big enough for an adult, but a child could easily fit inside." See source link at bottom.
Craig Sawyer said he heard of rooms full of kids in houses and basements and things like that, but nothing under the ground like this, like an underground cell. It's pretty creepy!"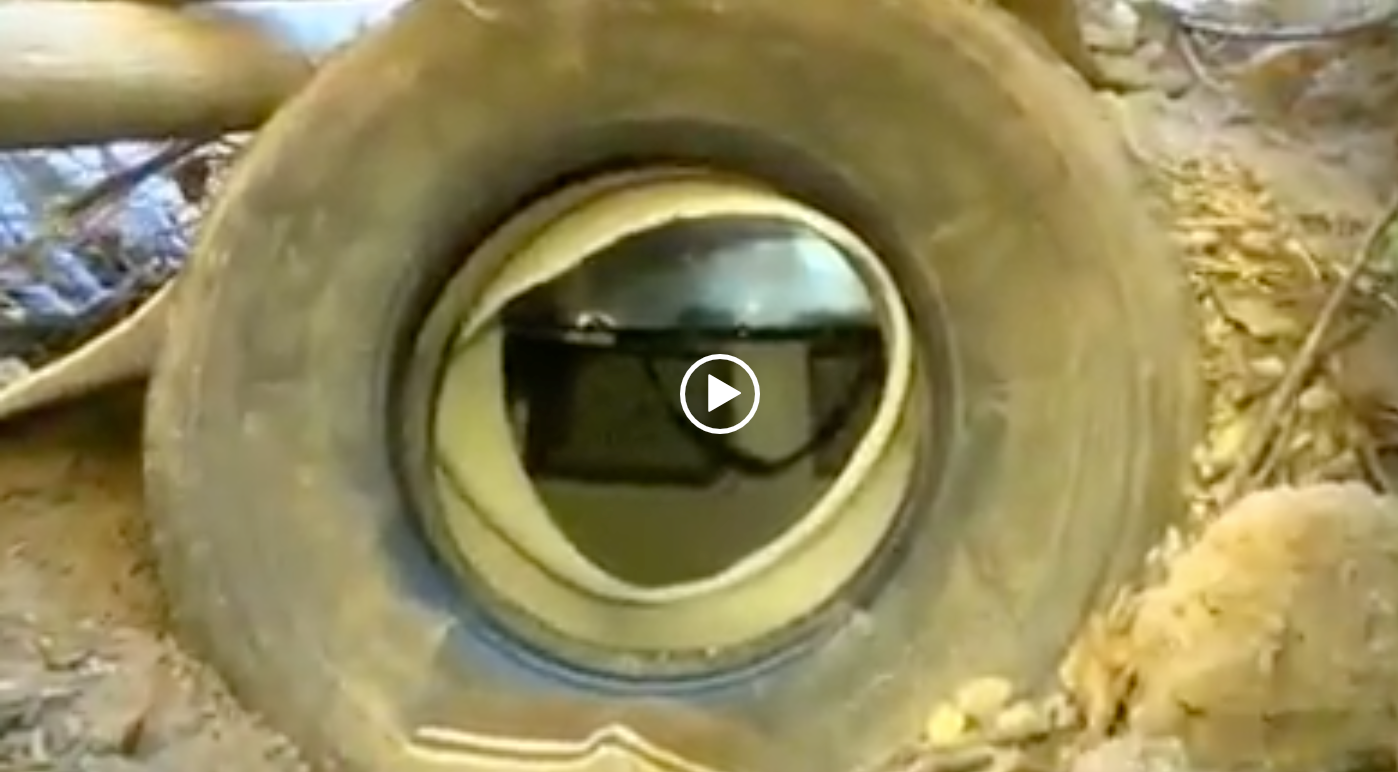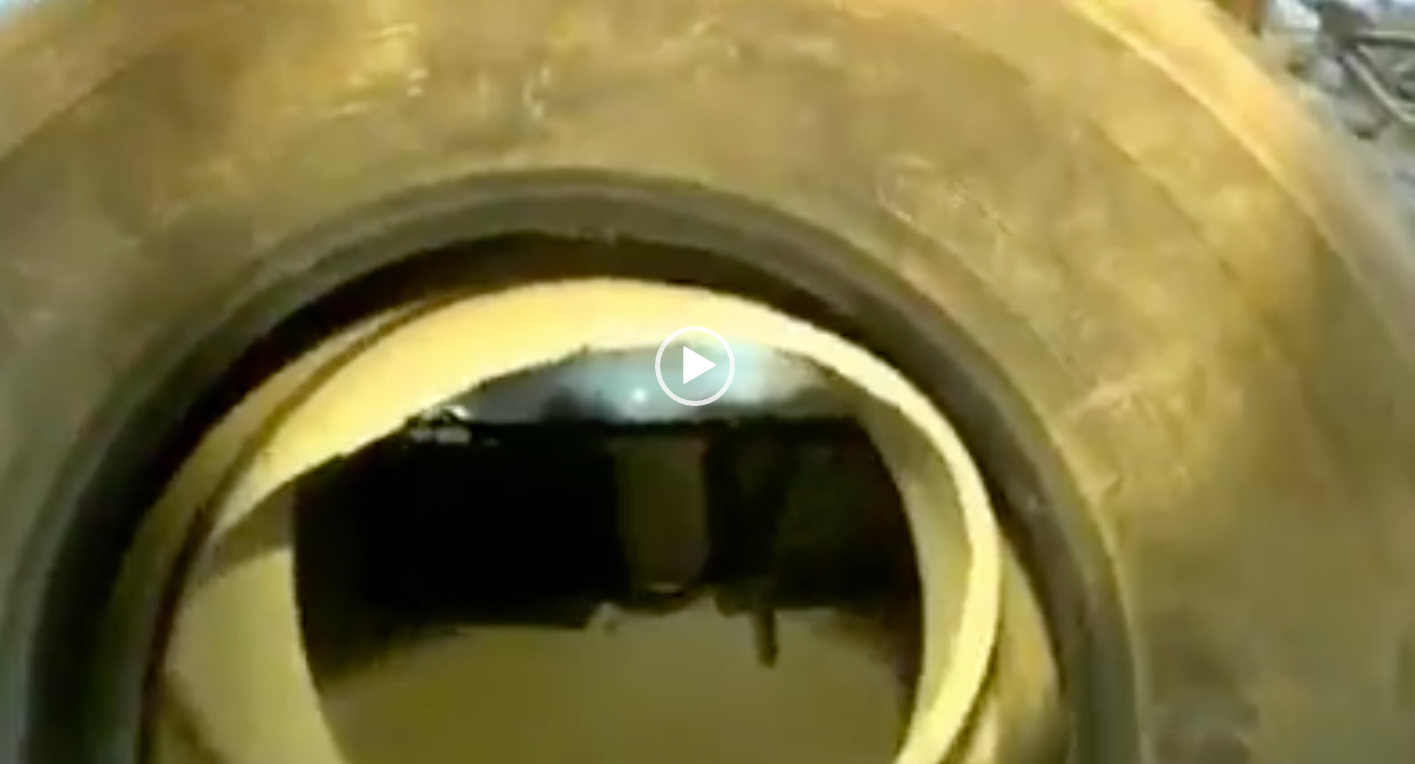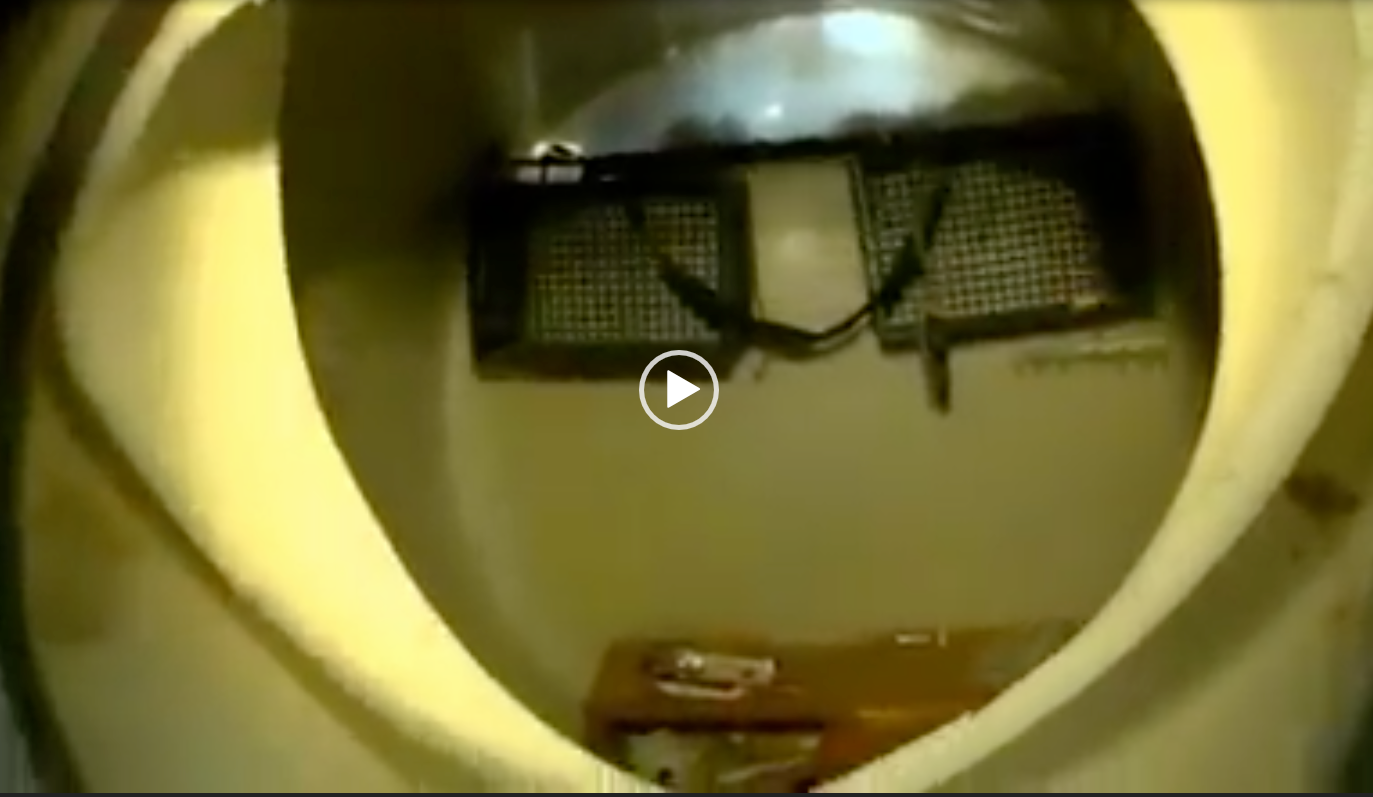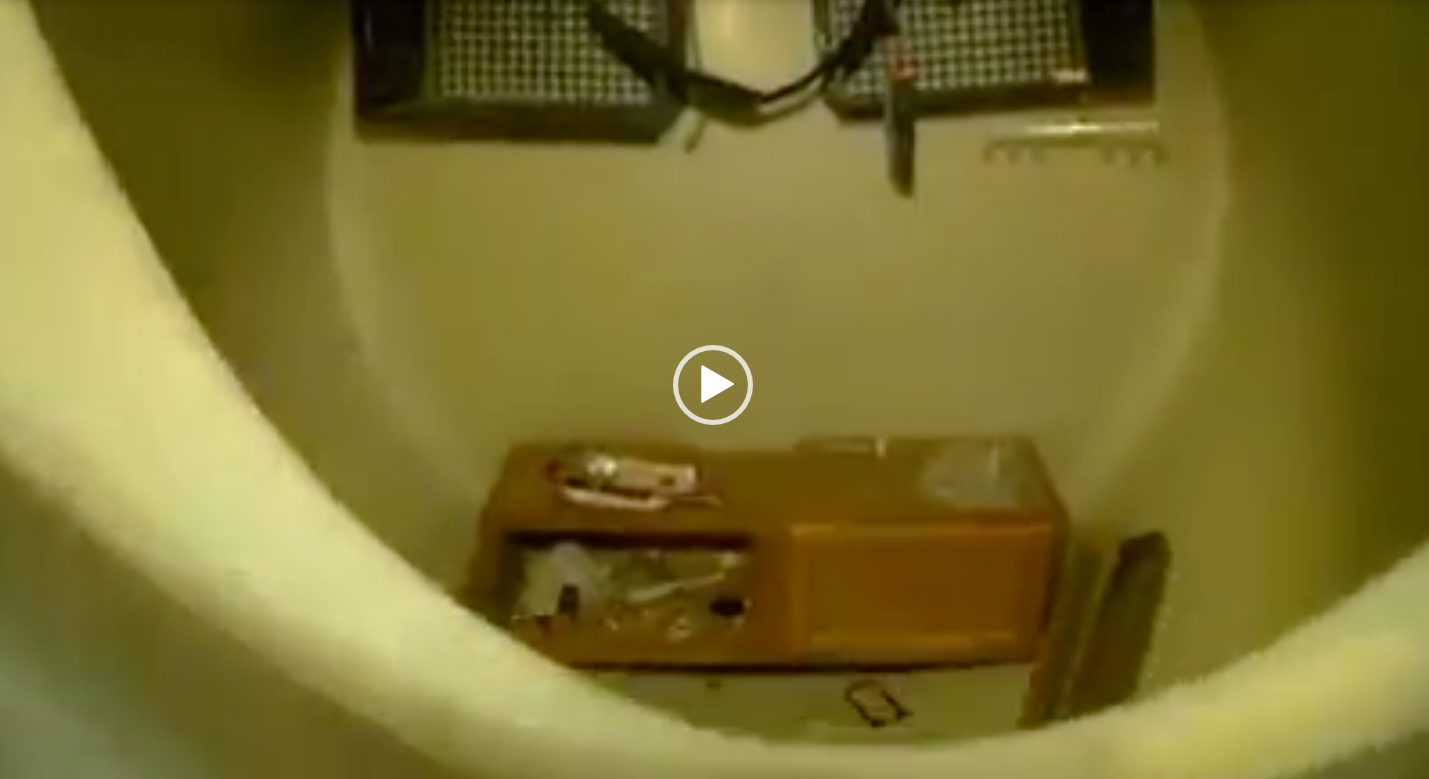 Here is a piece of wood outside and above the small what appears to be child holding or cell space. Written on it is Hello Maddie.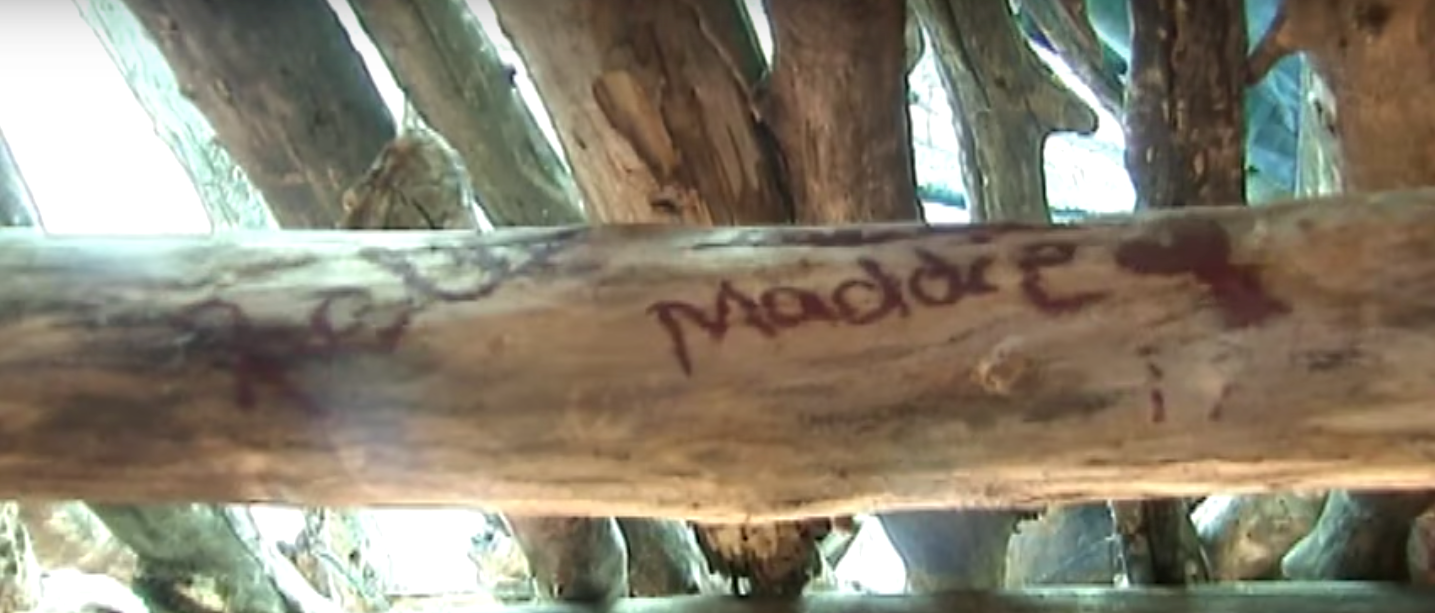 According to Sawyer it looked like the last time someone had been at the camp, was about 10 days ago. He believes that they could come back.
Sawyer also stated, "in fact there's another one nearby, that they're already digging with fresh tools and fresh dirt."
They were told TPD investigators had gone out to the camp recently to take photos and write a report. They reached out to the police department, but had not heard back from them.
Louis Arthur also states while pointing ahead, "And we're right there, and our city's right there, and our children, our children are right there! And it's not our problem if it's not in Our backyard, well, Now it's in Our Backyard!"
Here a couple of photos when they were in the underground bunker and had discovered the little prison cell.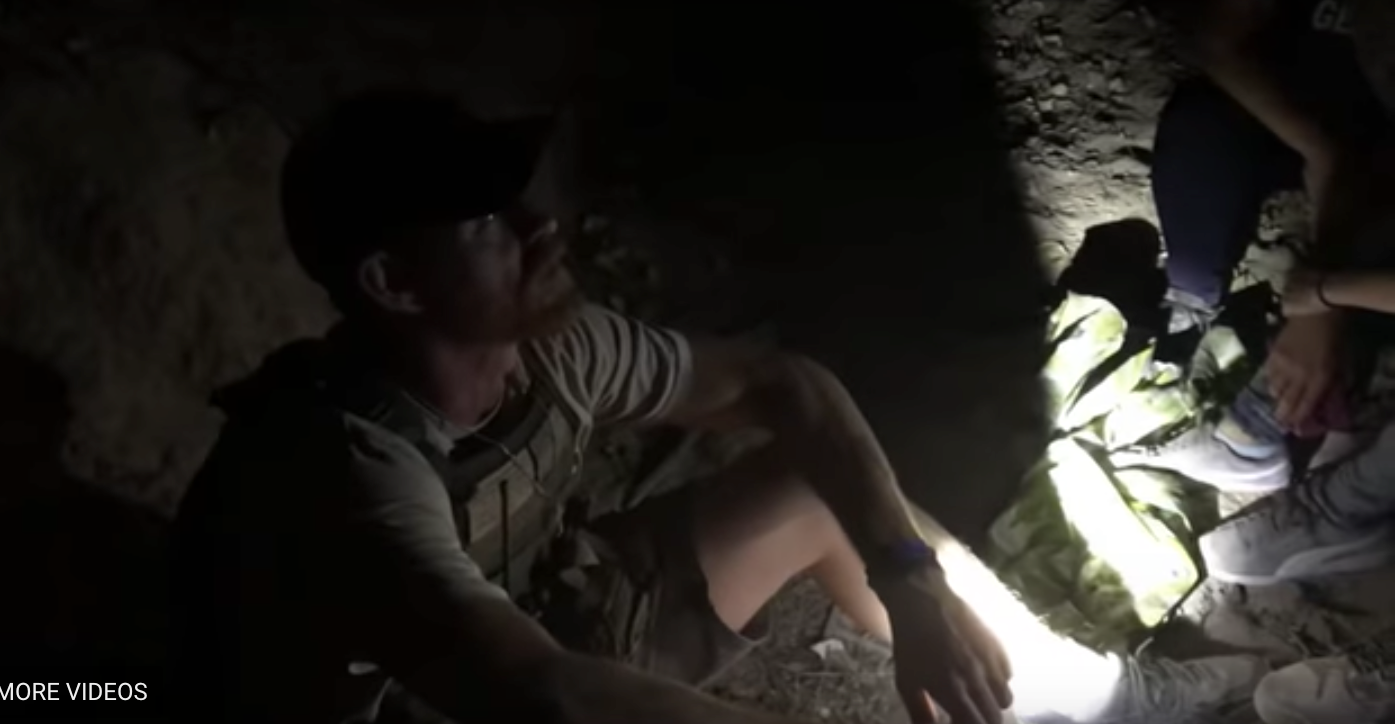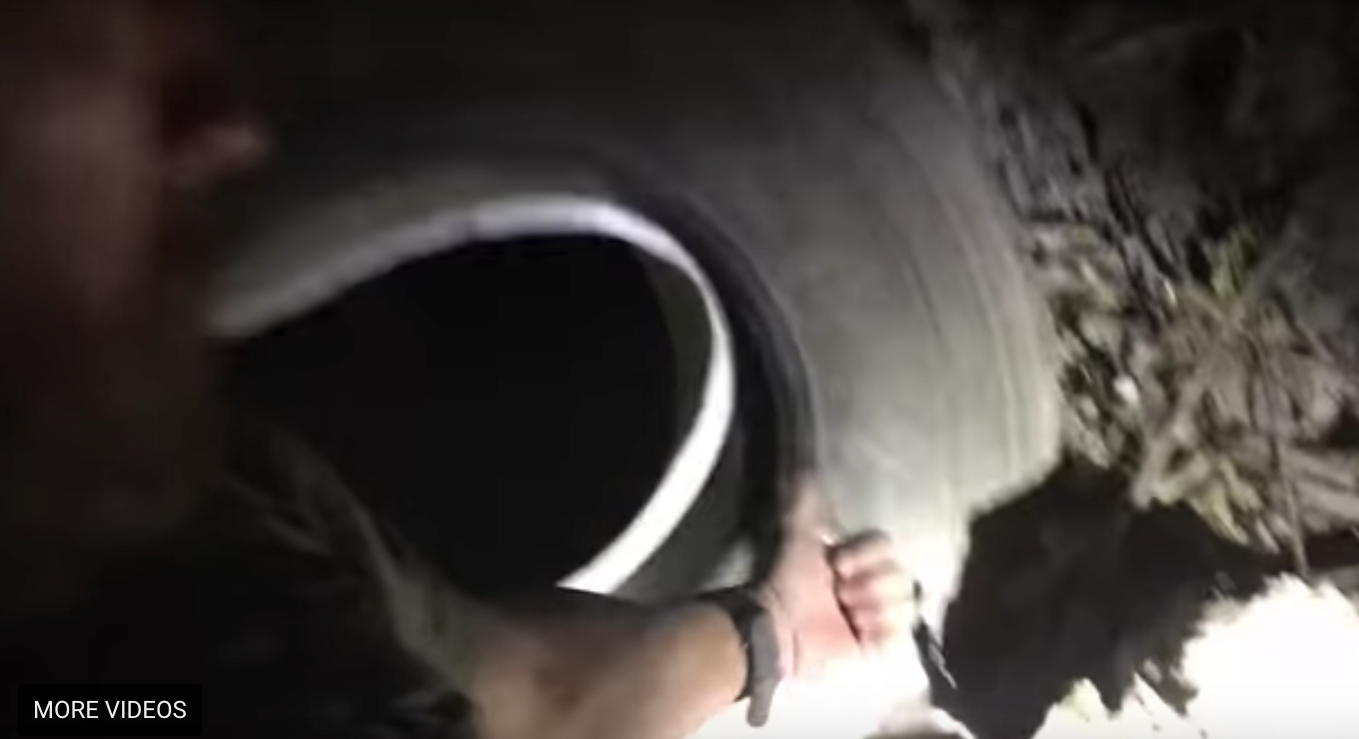 Louis Arthur felt that they would be returning as it was probably a drop off point and they likely had these in other places as they usually repeat their procedures just as they do with tunnels.
He feels for all the human trafficking going up through Tucson, this is a spot to hide children.
He said everything there was set up for kids, from the swings, to the toys, board to get out of prison holding area, little outdoor toilet with a child's vanity.
He said it took a long time to set up, and they of course had to dig it out.
News stations like KVOA channel 4 in Tucson point to the fact that there are what they call a lot of abandoned homeless camps in the area.
One volunteer named Dani Ward, with Veterans On Patrol (VOP) stated she thinks the camp is, "used to traffic children." She claimed there was even a children's homemade kitchenette next to a children's bathroom, children's luggage, backpacks.
Ward stated the restraints they saw were not for a full grown person, but for smaller people and it was disgusting!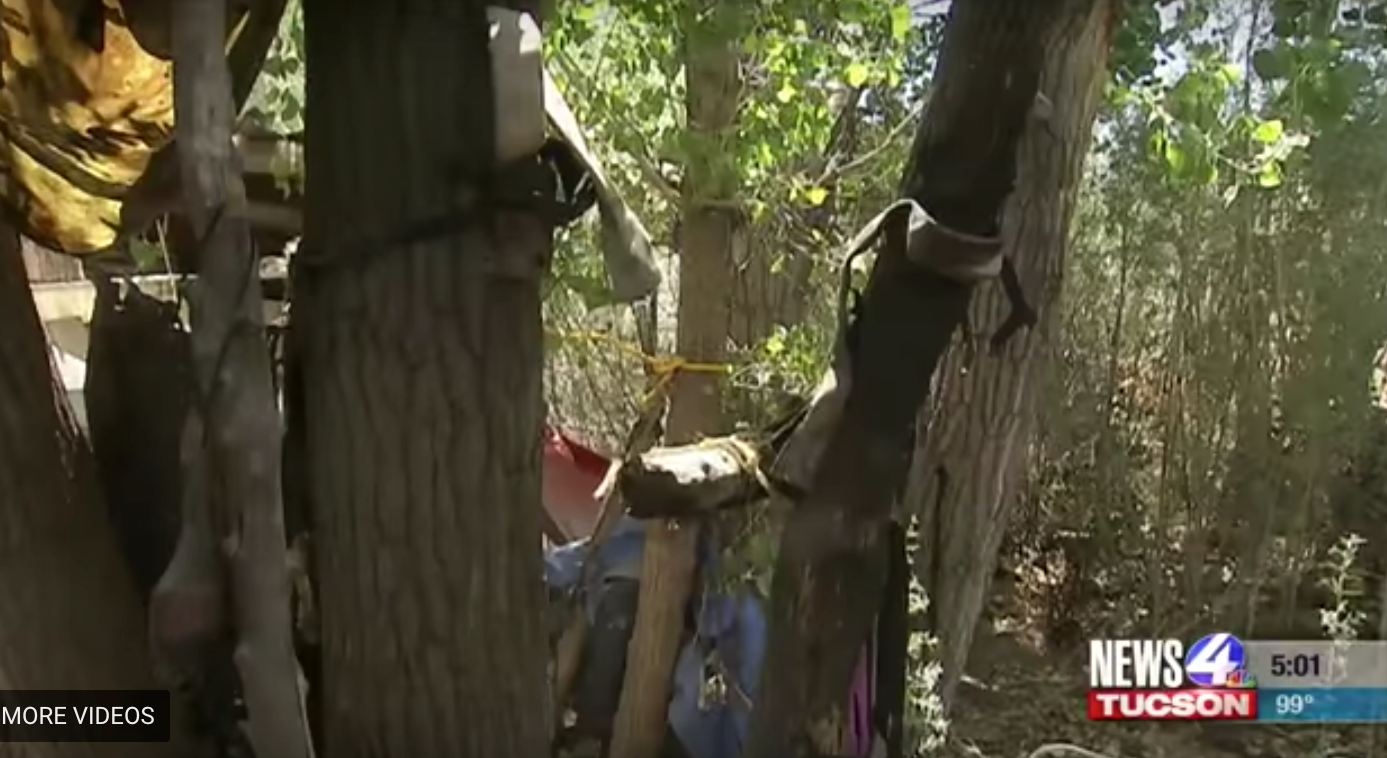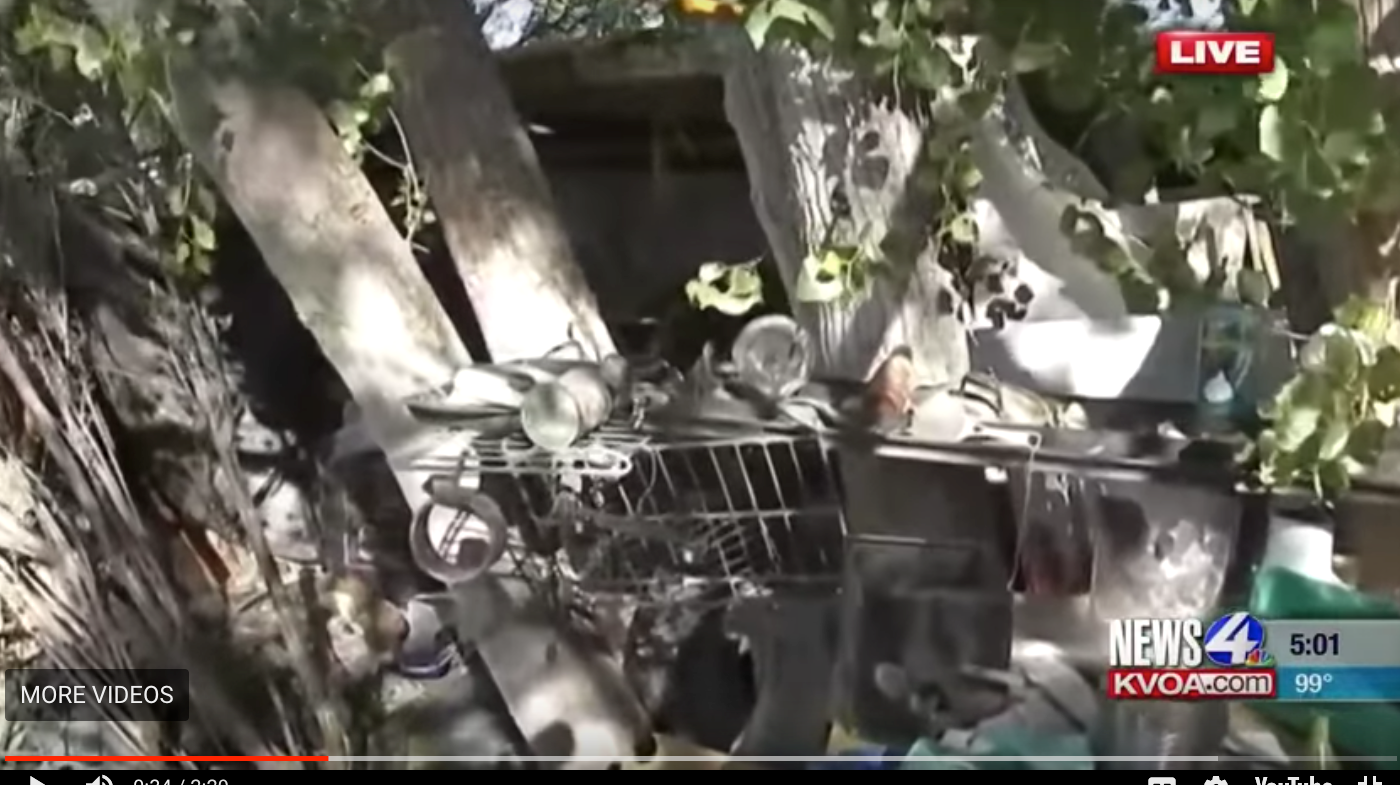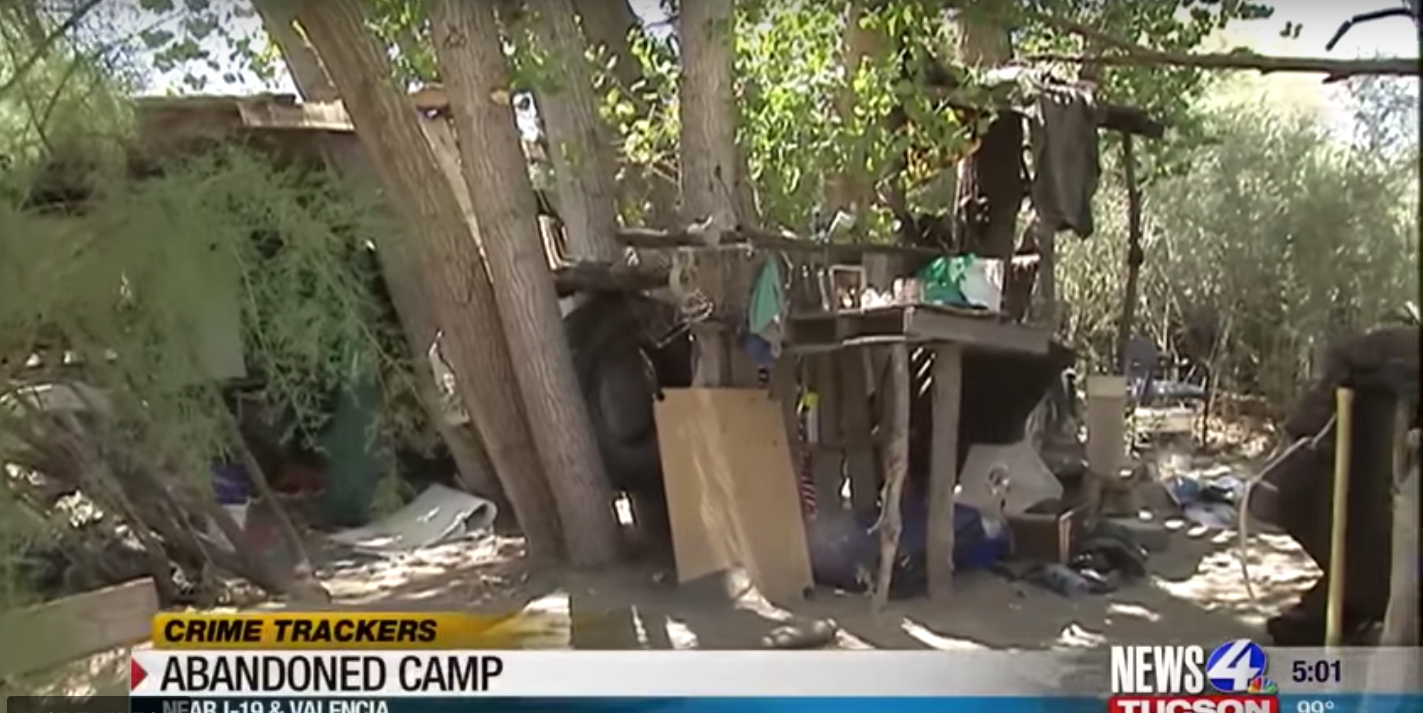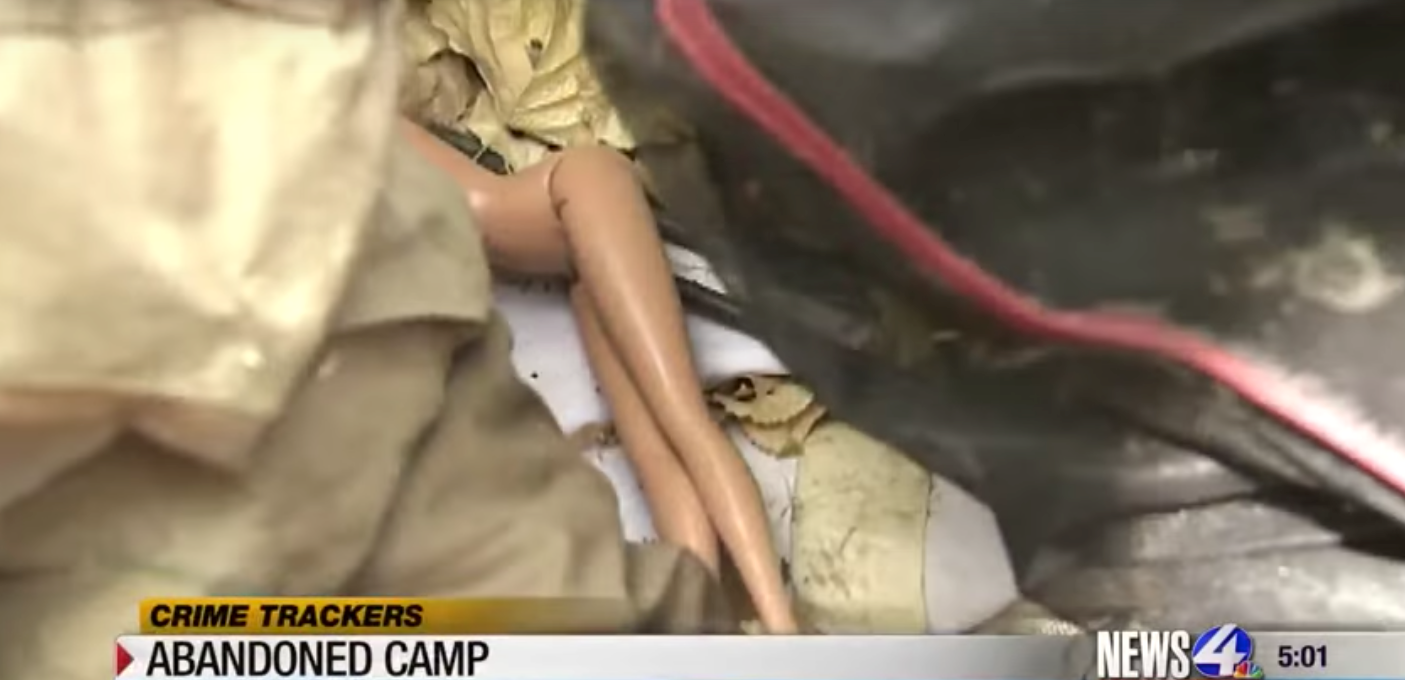 The reporter states the restraints Ward was speaking about could be found throughout the camps and were also used for holding logs. Not sure, but do those wheels underneath the log look like stroller wheels?
Ward feels the little space inside of the bunker was used to keep children quiet and kept in captivity. She also felt it was a matter of intimidation by being kept in a dark, scary place.
The reporter was sure to point out an alternative use, in spite of all the kids toys, clothing and paraphernalia when she states, "but this space could be used as a place to get out of the heat, or sleep since it's much cooler inside."
Interesting concept, are they squeezing in there with the children to sleep, or are the children just make believe?
A handmade ladder going up a tree which Veterans On Patrol felt it was where scouts sat for a lookout.
One of the Vets, who is the founder, Lewis Arthur points out to a police officer, "you've got different car seats, different strollers, we've got a comb with hair in it, blond hair, it looks like from a little girl."
When the police officer asked how far back the camp went, Arthur said he would show him, and told him they had found a second one they were in the middle of building.
Tucson police were out there for several hours taking photos and said they were going to hand their information over to the detectives.
The reporter ends her segment with, "So is this an abandoned homeless camp, or is it something else? We'll keep you posted! "
My question is, if it is a family homeless camp, would you put your children in restraints? What are those restraints placed so low for? Was this a commune as there are various carseats, strollers and such? How many kids are we talking?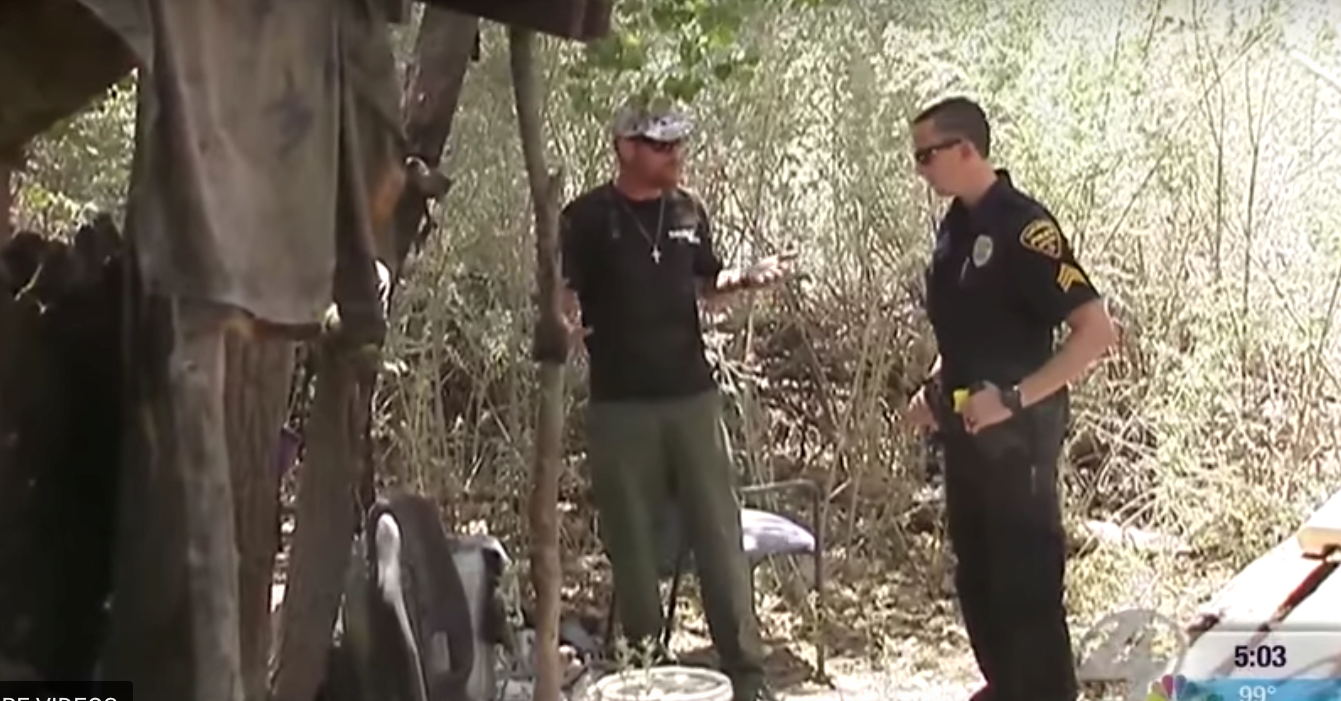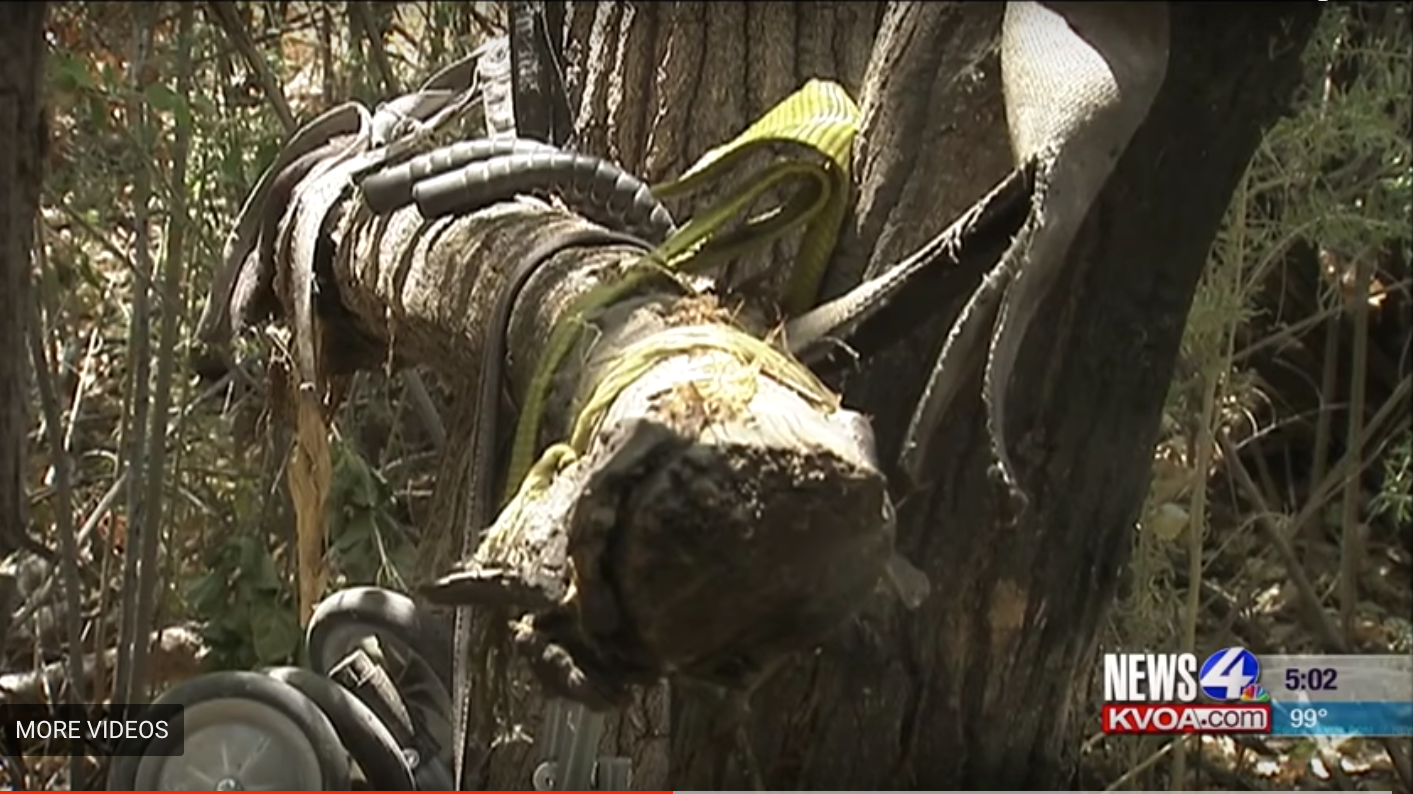 Here are more photos.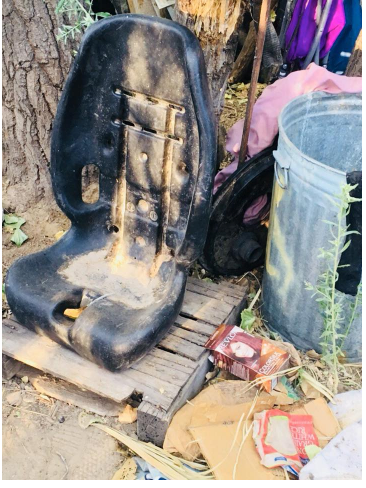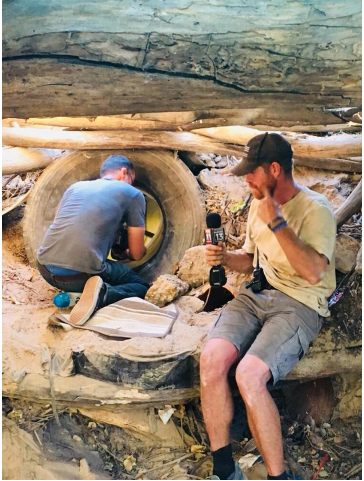 It's important to note, this is on Cemex land and it has been found they are a company that is is a Mexican multinational building materials company headquartered in San Pedro, near Monterrey, Mexico. It manufactures and distributes cement, ready-mix concrete and aggregates in more than 50 countries. It is the second largest building materials company worldwide, only after LafargeHolcim.
More information on who is connected to this company including investors can be found here where I did a more cursory report with my research and anons on 8chan who research Q drops. Interesting images, links and info to help you research and put more pieces of the maze together.
https://steemit.com/qanon/@artistiquejewels/boom-boom-boom-boom-a-week-to-remember-dark-to-light-light-seems-to-be-shining-in-az
It is interesting to note that the mayor of Mayer is Jonathan Rothschild.
Reports are showing there is very little to know coverage on mainstream media news networks. Clearly some local stations and independent news stations. If it is just an abandoned homeless camp, I wonder why?
You don't suppose it's because it is link to figures like the Clintons, Epstein, Soros, Rothschild and a host of others do you?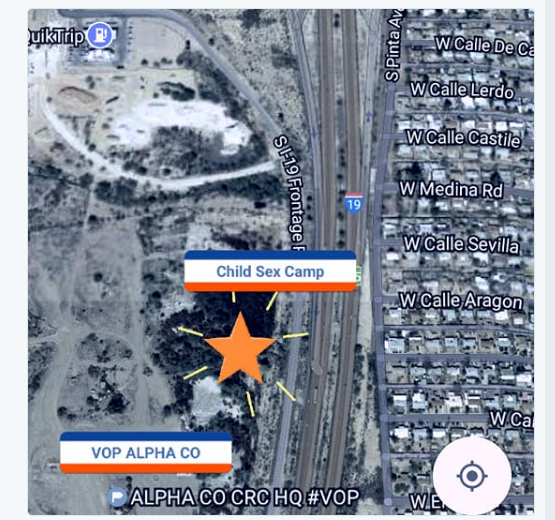 Here is a video directly from Craig Sawyer where these Vets were looking into the bunker and small tunnel space.
They show a child's bed here that appears to have a book and barbie on it.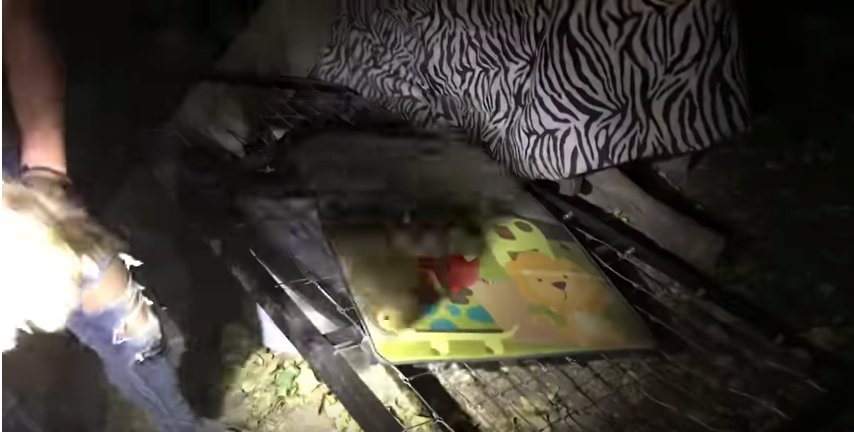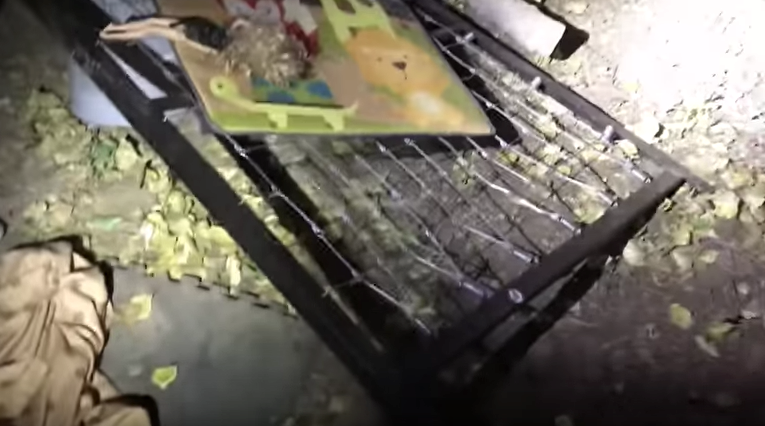 They say there are various cribs, chairs, car seats, children's clothing and shoes scattered all about the area.
A playpen or compact crib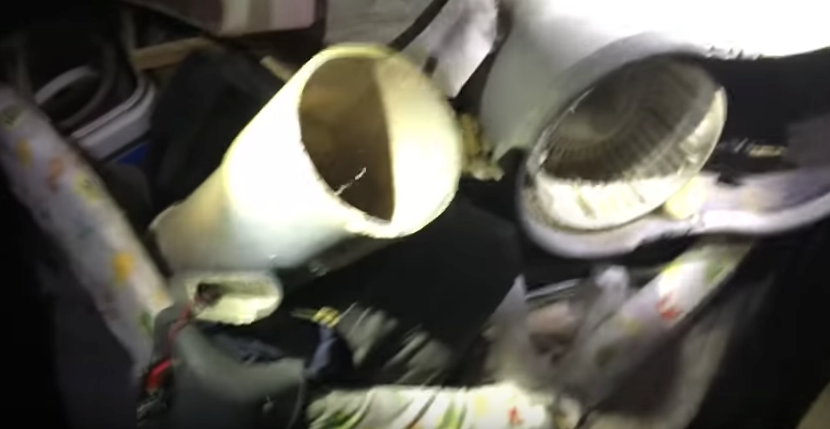 Fairly short clip (just a little over a minute) here which shows the items mentioned above including the restraints on trees, which matches victims' stories we have heard in the past for child sex ritual abuse. These children are from all over, yet different areas with the same stories to match.