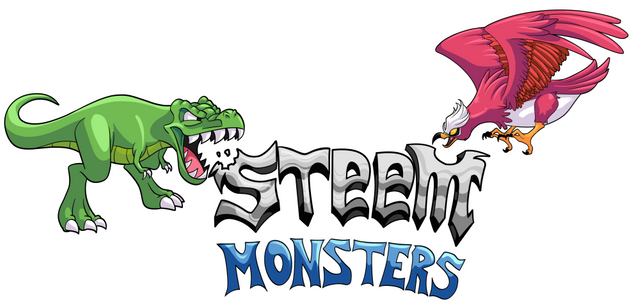 So, Steem Monsters on Monday is going to announce what I think is the largest writing contest offered on the chain since I've been here. I may be wrong, but 1500 SBD I think takes the cake. If you know of a bigger one lemme know. That said for the next 10 days we're breaking into teams of 4-5 (suggested) and picking one of the Splinters (colors/factions) to write about.
Part of what can make a game like Steem Monsters super fun to play is reading through the Lore and watching the story unfold. It's not just killing bad guys. It's about seeing how your characters level up and learning about the history of the Splinterlands and trying to figure out what separated the whole thing and if and when it will all come back together. We're going to cocreate this story.
The contest
This is a pre-announcement. The real announcement goes out on Monday through the @steemmonsters account. For now I'm going to just say what you want to do is follow @steemmonsters, join the Steem Monsters Discord group- https://discord.gg/CAFJRjY, and start reading up on how the contest will work. You can find all of that information in the guidelines channel. Please don't edit the hackmd.io files.
Show tonight
I'm going to spend some time going over the contest docs. They can be a little big and if this is your first time hearing about this they may be a little confusing. So, I'm going to try to cover that as best as I can. Should be fun!
Follow Up contest
For the winners of teh first contest, they'll earn 250 SBD. They'll also start round two. Round one is all about creating individual identity. Round 2 is all about having them interact. We'll start pairing up teammates from different teams and having them build some story together.
Logistics
Show starts at 10pm EST (about 6 hours from when the post hits).
You can listen online at www.mspwaves.com/listen
You can also listen in Discord: https://discord.gg/pGHjVtc
You can chat within Discord: https://discord.gg/BS8WTzM