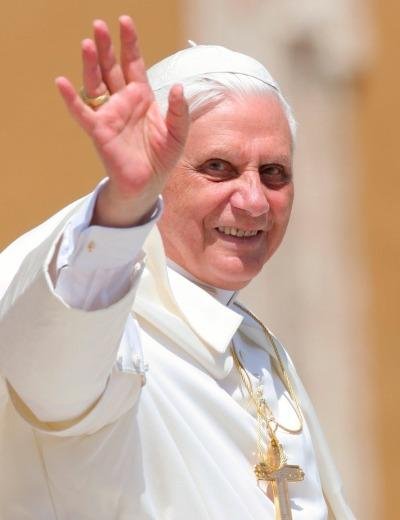 Prayer of Pope Benedict XVI for the World Day of Peace: January 1, 2007
To the Queen of Peace, the Mother of Jesus Christ "our peace" (Eph 2:14).
I entrust my urgent prayer for all humanity at the beginning of the year
.... to which we look with hearts full of hope, notwithstanding the dangers
and difficulties that surround us.
May Mary show us, in her Son, the Way of peace, and enlighten our
vision, so that we can recognize Christ's face in the face of every
human person, the heart of peace!
Pope Benedict XVI was born Joseph Aloisius Ratzinger on 16 April 1927. He served as Pope and sovereign of the Vatican City State from 2005 until his resignation in 2013. Pope Benedict's election occurred in the 2005 papal conclave that followed the death of Pope John Paul II. His post papal title is "Pope Emeritus."
For an in-depth biography of Pope Benedict XVI go to EWTN: http://www.ewtn.com/pope/life/index.asp