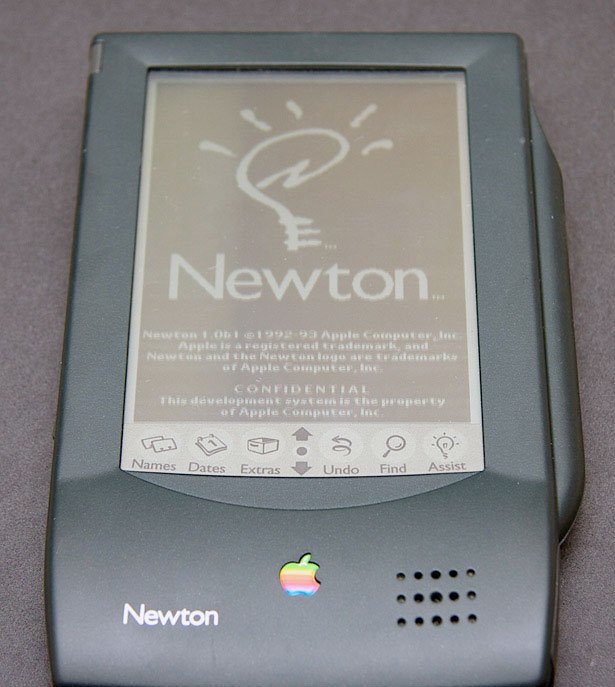 Few people remember the age of the PDA and in all honesty, they are pretty much considered one of the biggest tech flops of all time...
The most famous PDA ever invented was probably the Apple Newton. It was sold at a huge price point compared to other Personal Digital Assistants (PDA) that were on the market.
Personal digital assistants were basically electronic timekeepers when a computer couldn't be fit in your pocket. The Newton's development laid the groundwork for Apple's hugely successful iPod and iPhone.
The Newton is a series of personal digital assistants (PDA) developed and marketed by Apple Computer, Inc. An early device in the PDA category – the Newton originated the term "personal digital assistant" – it was the first to feature handwriting recognition. Apple started developing the platform in 1987 and shipped the first devices in 1993. Production officially ended on February 27, 1998. Newton devices run on a proprietary operating system, Newton OS; examples include Apple's MessagePad series and the eMate 300, and other companies also released devices running on Newton OS. Most Newton devices were based on the ARM 610 RISC processor and all featured handwriting-based input.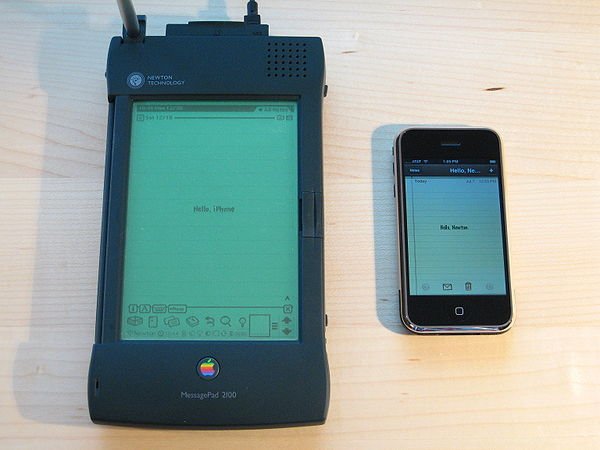 Here's another popular PDA of the times: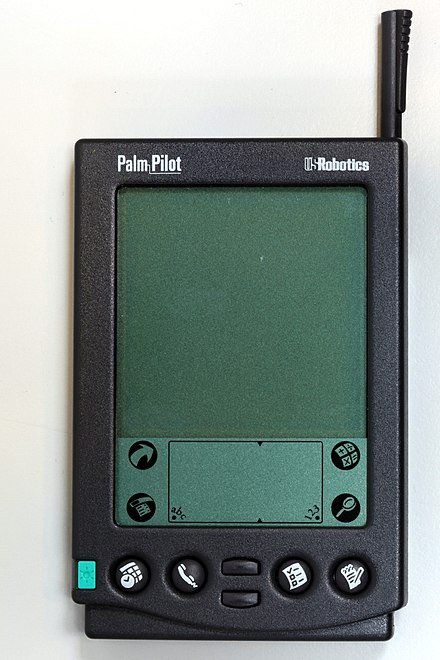 The PalmPilot organizer went head to head with the Apple Newton creating a robust market of choices for PDAs.
The fact of the matter is that these devices paved the way in a sense for the smartphones we have today. Without these relics of the technological past we may not have the cool devices we do today!
Source:
Wikipedia