PCHAIN (PAI) Weekly Progress Report (2018/08/25–2018/08/31)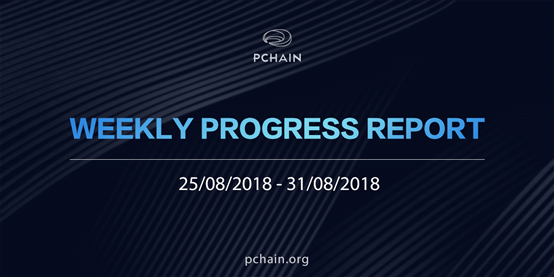 Welcome to PCHAIN weekly report.
To keep the community updated, we summarize our latest progress and activities of the PCHAIN project here.
Development Progress
The team keeps improving the consensus mechanism. A few major improvements include:
Try running different tests and applying new statitics method for TPS on Pchain TestNet
Fix bugs and keep it stable for Pchain TestNet
Support for PANDA Plan
Integrate code to the branch of new system framework and start fixing bugs
Investigate solution for cross-chain transaction
Keep improving internal auto-test framework
PCHAIN News
On August 28, PCHAIN test network 1.0 reached 60K TPS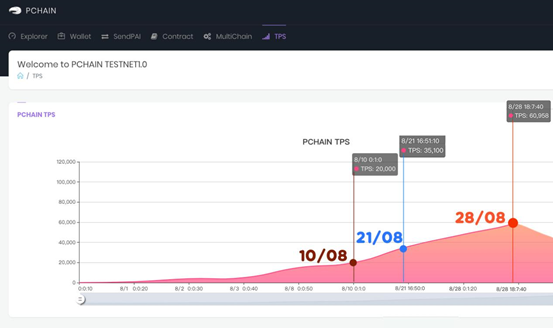 PCHAIN announced that PCHAIN's testnet 1.0 reached 60K TPS on August 28. Before that, PCHAIN has published the progress of 20K TPS and 35K TPS. TPS data improved gradually, in the upcoming testnet 1.0, TPS will continue to improve, please look forward!
Video link:
The rankings for PCHAIN PANDA have been published!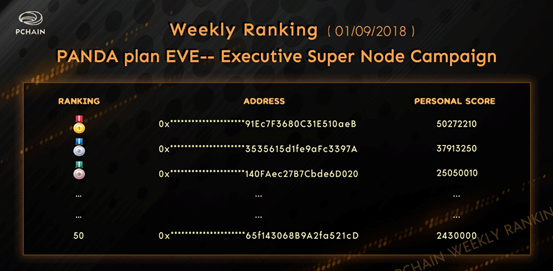 On August 31, PCHAIN announced the ranking of the executive super node campaign since the registration started on August 22. The current first place's score is 50272210, while the 50th place's score is 2430,000. In addition, PCHAIN will update the ranking once a week, and users can login to the registration page for details. Before September 22, users can add PAI at any time. After the registration, the warehousing opportunities will be opened again from October 21 to 22 and November 21 to 22. The final top 50 can directly become dynamic supernodes and enjoy 60 percent annualized gains. The activity is under way, welcome more friends to sign up.
PCHAIN accepts the invitation from video AMA of the Decentralized Chain!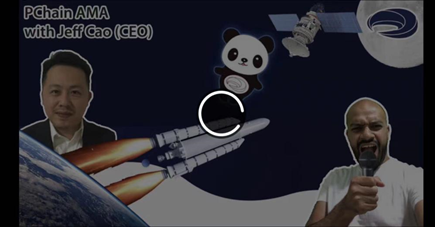 On August 31, Dr. Cao Feng, the founder of the PCHAIN, accepted the video AMA of the Decentralized Chain (One YouTuber) and discussed many recent updates of the PCHAIN, including the eco-collaboration, the dynamic supernode project, and the remarkable progress of Testnet1.0.
Video link:
PCHAIN has reached ecological partnership with nearly 20 partners all over the world.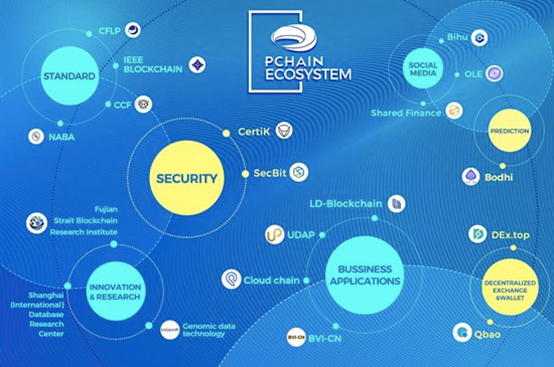 As of last week, PCHAIN has reached strategic cooperation with nearly 20 partners at home and abroad, including CFLP, CerTik, IEEE Blockchain, SECBIT, Dex.Top and Qbao. In the future, we will jointly build a safe, stable and orderly DApp ecosystem.
PCHAIN's partnership updated:
PCHAIN & UDAP Achieved Strategic Partnership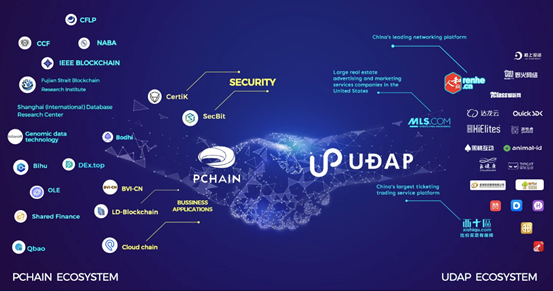 PCHAIN has reached a deep strategic partnership with UDA, which is dedicated to the middle service of blockchain asset management. PCHAIN will play an intelligent data intelligent contracts, cross chain, chain blocks, such as chain technology advantage, combining UDAP constructed generic, decentralized block chain among assets life cycle management service layer, let more third-party fast implementation block chain business applications fall to the ground, the common building block chain of large-scale application of sustainable ecological system.
About UDAP
UDAP is a generic, decentralized blockchain asset lifecycle management intermediate service layer. UDAP provides middleware services that are lacking in the current blockchain infrastructure. Third-party application developers can quickly access the underlying chains like ethereum without knowing the technical details of the underlying blockchain, and complete the transformation from the Internet business model to the card economy model. At present, UDAP has reached strategic partnership with more than 20 partners, such as MLS.com, xishiqu.com, renhe.cn and others, and obtained investments from several institutions, including Yuandao Capital, JIC Capital, UniValues Associates, KI-YEAR Capital, Direction Capital and RBC.
Closing Words
A huge thanks to the community for actively supporting our project. We look forward to sharing with you our next weekly progress report!
Stay tuned for more exciting developments. We will see you next week!
Join PCHAIN's ever growing community at the following links:
Telegram1: https://t.me/pchain_org
Telegram2: https://t.me/pchain_org2
Telegram(Chinese Community): https://t.me/pchain_CN
Telegram Announcement Channel: https://t.me/pchain_org_ann
Medium: https://medium.com/@PCHAIN
Steemit: https://steemit.com/@pchain
Reddit: https://www.reddit.com/r/Pchain_Org_Official/
Twitter: https://twitter.com/pchain_org
Founder/CEO's Twitter: https://twitter.com/jeff_fengcao