The Jump To Solid state
Thanks to @Patrice for the awesome gift of a 240gb solid state hard drive for my birthday. I took some pictures and will walk through the experience a little bit since my pc is a little different than most!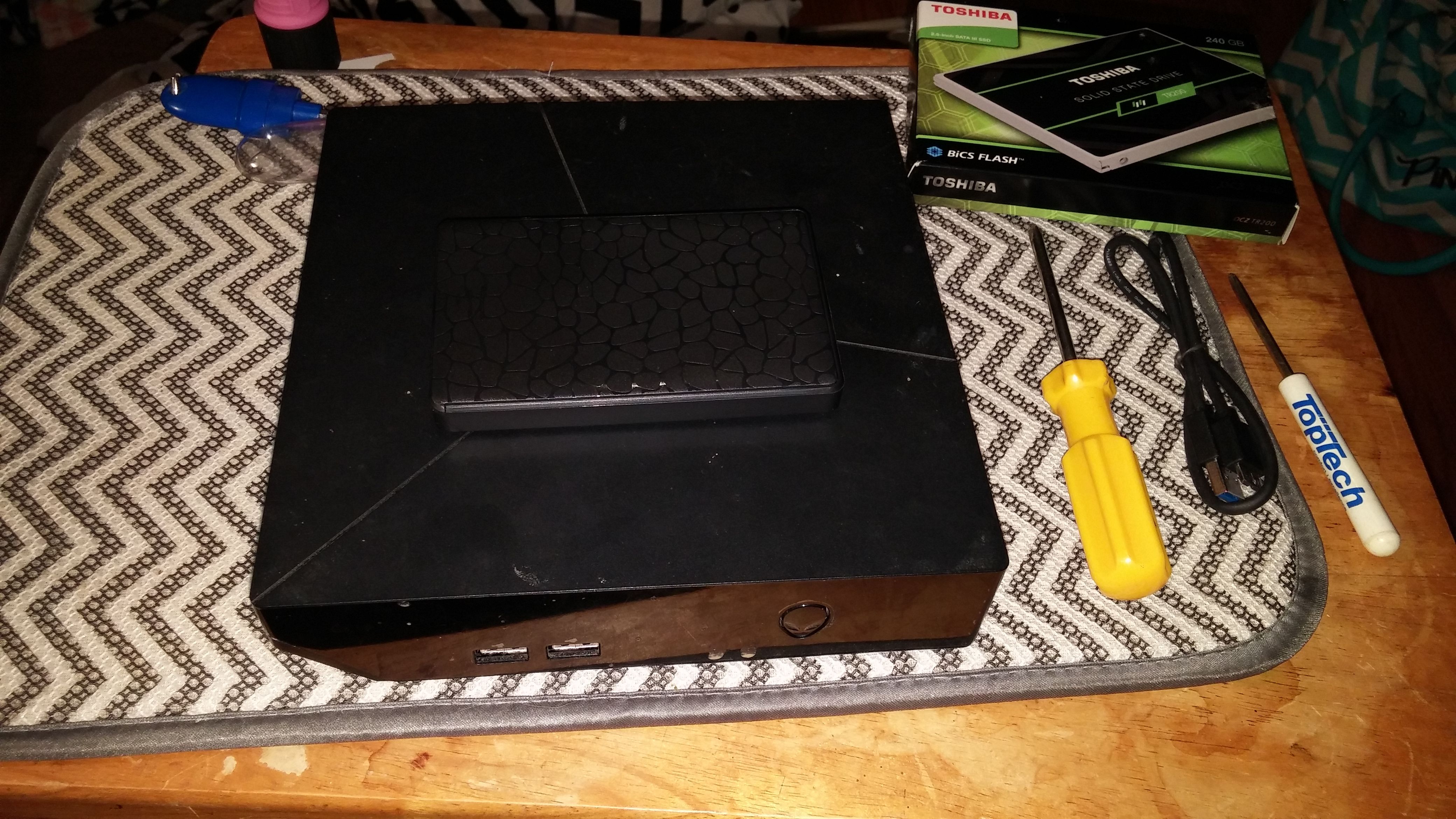 The Alienware alpha offered a home console setup on a pc frame, it came with an Xbox 360 controller that worked for a few games, but for the most part the "console" part was terrible and I use totally as a keyboard and mouse gaming pc.
The version I have comes with an i5 processor and 8 gigs of memory. The 1 TB hard drive is what were going to be swapping out today.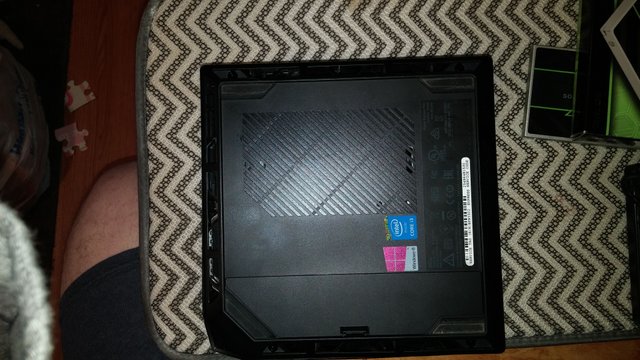 Remove the 4 screws on the bottom of the case and the whole thing comes apart looking like the following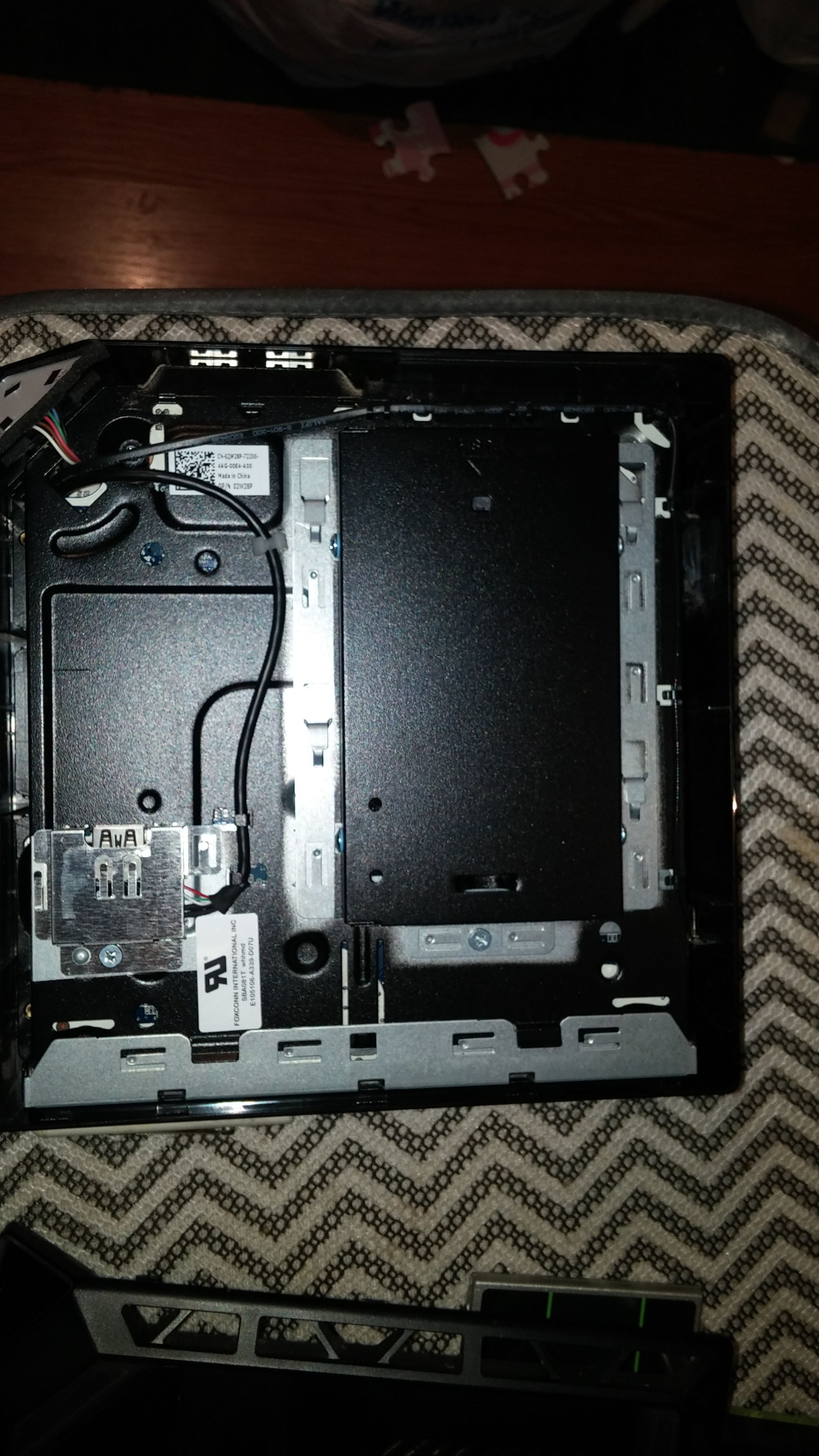 Take the on screw holding the hard drive case into the unit and slide it gently to the right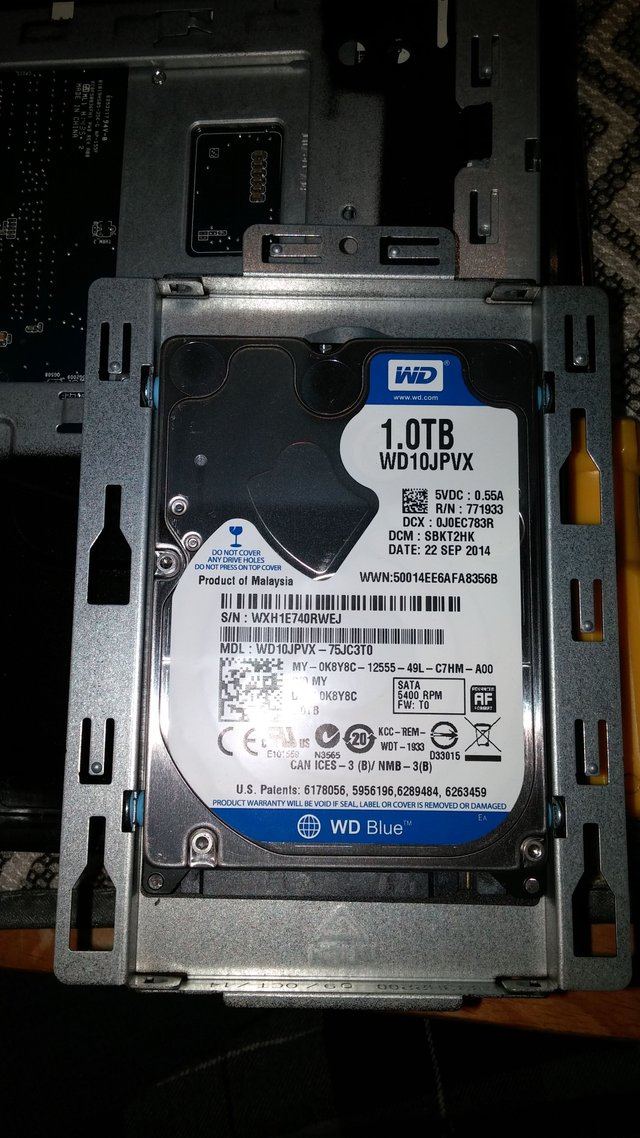 Take the 4 screws out hold the hard drive into the case and remove the old hard drive. Put the new one into the same spot insert the screws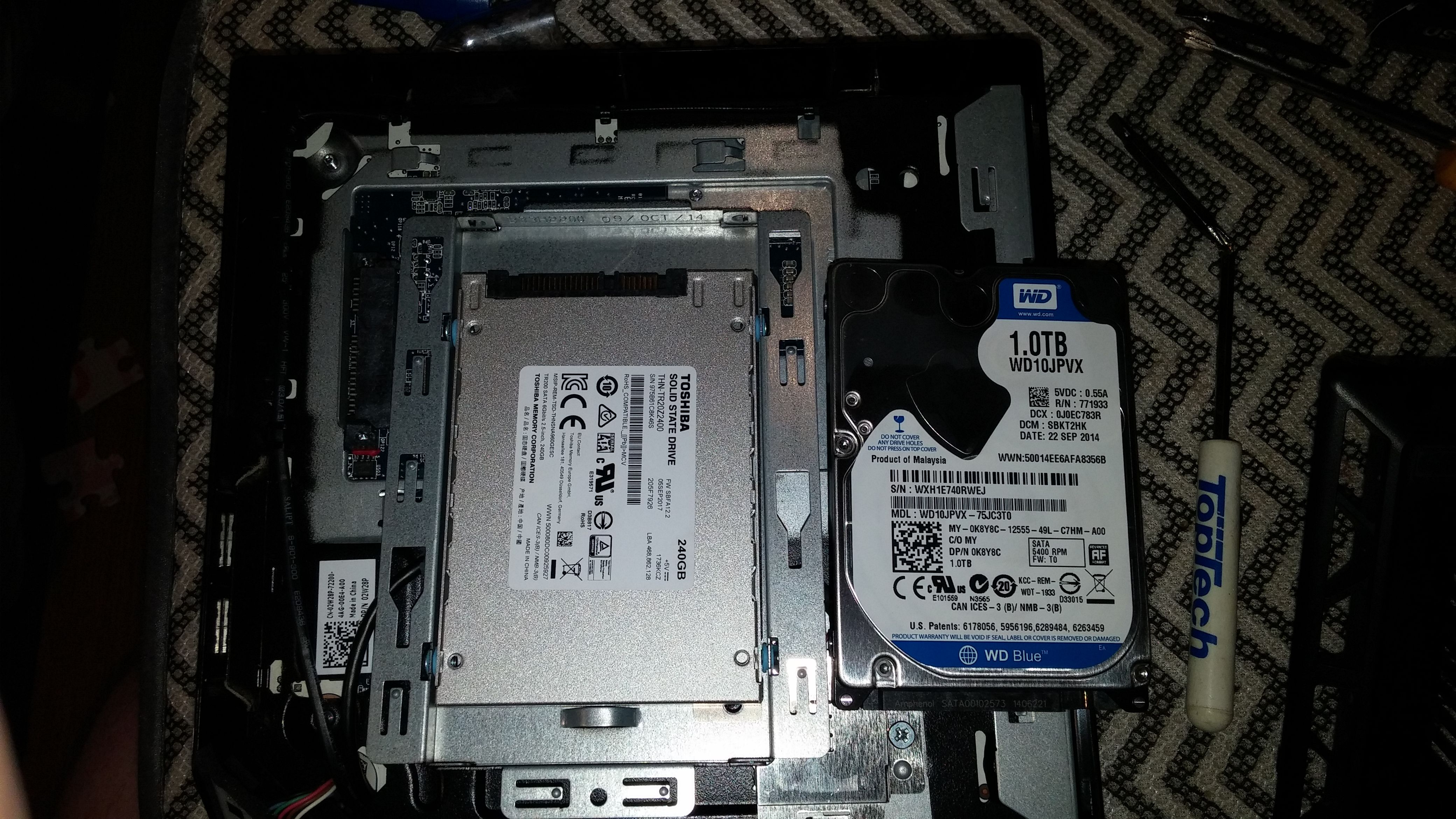 Now you should line your case back up with the slots on the bottom of the computer and slide the hard drive into place. make sure you put the hard drive in right side up so you don't have to take everything back apart like and idiot. Install the screw holding the hard drive tray into the PC. Reinstall the bottom case to your computer and tighten down the 4 screws gently.
Now just so you don't lose all your files and such from your big HDD pop it into and external hard drive case and attach it via USB and now you can boot up you pc reinstall windows and you are good to go. The overall process took about 25 minutes start to finish and no this PC doesn't off the greatest in upgradeability but for the PC games I play it runs perfectly for me.