How Bitcoin has Performed During the Pandemic: A Report
As the market enters another Bitcoin era, today we look at how BTC is doing during the times of the pandemic. At a glance, from year to date, Bitcoin has outperformed traditional assets.
Let's say you bought $100 of Bitcoin on 01/01/20. It would have grown to $190 on 10/28/20. 🙌 If you placed your $100 in the Nasdaq 100 or the Dollar Index, your balance would be $133 and $96, respectively.
See how $BTC compares to assets like commodities and equities: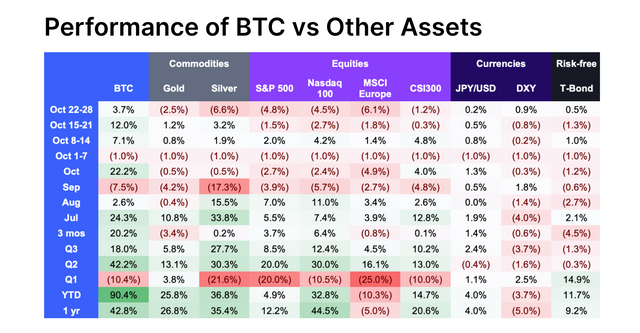 The orange line indicates BTC performance, which dropped to heart-palpitating lows when COVID19 spread in the US, but reached a new record for 2020, at the end of October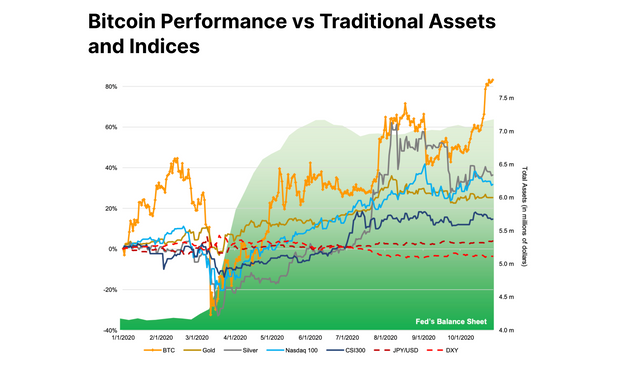 At the start of 2020, BTC strongly correlated with commodities, but broke away in October — potentially from a risk-aversion to traditional markets due to a surge in COVID cases and political environments.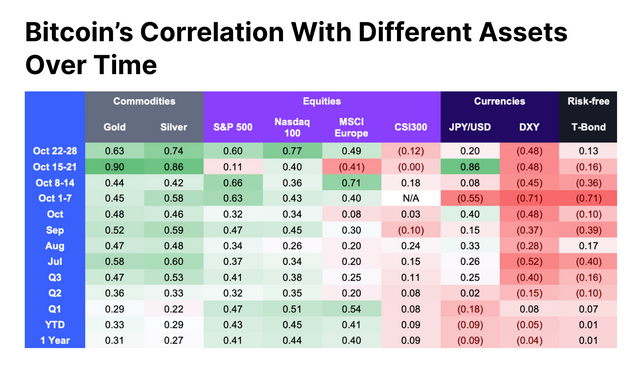 Also, Bitcoin showed significant correlation with the equity markets in Q1, mostly because all markets sold off in a flight to liquidity. However, once financial stimulus packages were announced, asset prices recovered rapidly.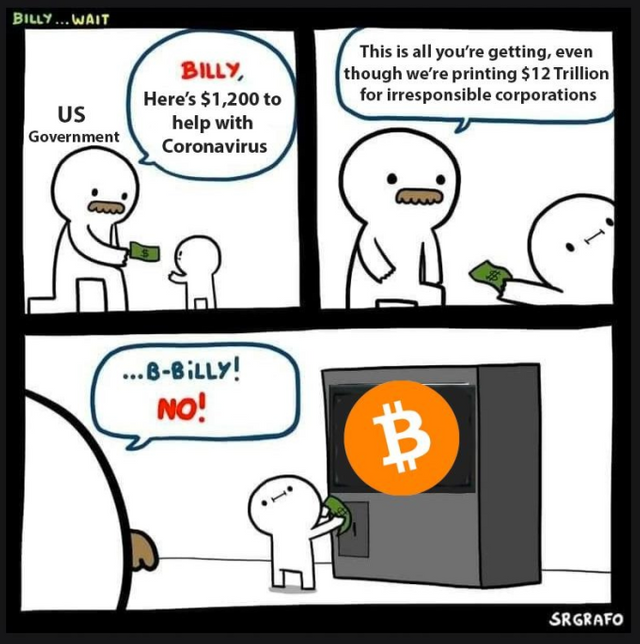 As shown here, BTC's correlations with gold and silver dropped drastically after the PayPal crypto announcement.
For the full coronavirus Bitcoin report, head over to Alexandria, our crypto content and resource library: https://coinmarketcap.com/alexandria/article/bitcoin-vs-traditional-assets-who-is-ahead-mid-pandemic