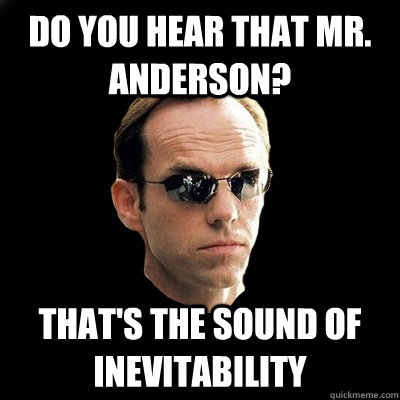 This must be a grim month for Paypal. On March 1st, they filed for a (minor) patent for the very technology likely to render them completely obsolete. It feels a little like farriers ("a specialist in equine hoof care, including the...placing of shoes on their hooves") around the world in 1920 re-tooling their anvils to do muffler alterations.
Like most patents, it's both boring and technical. The gist of it is they are patenting a technology to complete transactions between two end users by creating two new wallets for each user for each transactions, then moving funds to the new hot wallets for a swap. It sounds a little like a "Paypal Lightning Network", which is one of the few ways you can get me even less excited about any "Lightning Network". Off-chain solutions are bogus.

I'm not exactly sure what makes this additional step necessary, since the patents notes funds are verified before being moved to the second wallet. You would think Paypal's very existence in this transaction would be to serve as a "trusted" counterparty/intermediary, rendering this solution a bit odd in concept.
It has been some time since Paypal was last caught filing cryptocurrency patents. In 2016, Paypal filed for a patent related to the ability to accept Bitcoin, Litecoin and Dogecoin as a payment. I'm not sure that anything came of this particular patent, and they haven't made a filing since... until this March.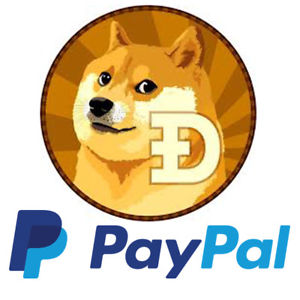 I'm not exactly a big fan of Paypal, in case that wasn't too clear. They regularly make life hell for Ebay sellers with their "no questions asked" forced-refund policy. Paypal has become a regular staple of online abuse, particularly at Ebay, where you can buy just about anything, return it broken, and get a refund out of the seller's frozen account funds. They also charge relatively high fees for transfers and, generally speaking, aren't operating a very professional organization. I can't imagine I'd want them handling my cryptocurrency.
Despite my complaints, major acceptance of any cryptocurrencies by a "household name" vendor would be a great boost for Bitcoin. Many believe this will be the next catalyst for another price run, so even if it is not true in fact it may become a self-fulfilling prophecy in terms of market sentiment.
It would be nice for Paypal to create some satisfied customers for once.
Try SteemFollower today and get rewarded for every vote!
See my explanation of SteemFollower here.
Try SteemEngine and get rewarded for every follow or vote!

Join us at the Minnow Support Project! (click me)
We also have a Radio Station! (click me)
...and a 10,000+ active user Discord Chat Server! (click me)
Almost 80% of Steemians do not vote for witnesses, who secure the Steem blockchain! If you wish to make me your witness voting proxy, I will attempt to vote in Steem's best interest based on the information in my witness reports. You may set me as your proxy by clicking here and scrolling to the bottom of the Witness Voting page. Proxies are instantly revokable at any time, and witness voting does not use your voting power.

Join the Steemit Poker League! (@spl)
World's Largest Cyptocurrency Freeroll Poker Site, open only to Steemians!
Sources: Google, Quickmeme, Wikipedia, Zero Hedge, Ebay
Copyright: Paypal, The Matrix