PumaPay & UNIC Strategically Aligned
After a fantastic blockchain event and presentation at DECENTRALIZED 2019 in Athens, PumaPay CEO, Yoav Dror, explains why we chose to sponsor this event and why we are a founding member of the IFF.
DECENTRALIZED 2019 was the third annual conference organized by the University of Nicosia. The focus of this year's event was to debate current trends and future developments across three distinct tracks: Business, Technology, and Academia. The PumaPay blockchain-based recurring payment system covers two of these tracks, business, and technology. In Athens, our CEO presented how PumaPay is pushing for cryptocurrency adoption with the launch of our cryptopayment solution for businesses.
We are one of the founding members of the Institute for the Future (IFF), through which DECENTRALIZED is organized. The IFF is an interdisciplinary research center at the University of Nicosia, aimed at advancing emerging technologies and contributing to their effective application in industry, government, and education, as well as evaluating their impact on our lives and societies in general.
The University of Nicosia is a pioneer and one of the world's first institutes that offers major programs with blockchain at its center. It has the world's only Master of Science degree in Digital Currencies and is actively advancing academic studies and real-life application development.
It was important for us to be part of this event both as a sponsor and as a speaker because of the relationship we have with the University of Nicosia. We are proud to be strategically aligned with UNIC and the IFF. From the get-go, what we are both trying to achieve is aligned; we are helping to bridge the gap between digital payments and cryptocurrencies for businesses and individuals alike. We were the first company to introduce subscription payments on the blockchain back in October 2018. DECENTRALIZED is a great platform and event to present our solution which supports the most common transactions in the online and offline spheres, such as recurring payments, top-up, pay-per-use, and pay-per-time; providing a blockchain-based solution for everyday payments. We look forward to DECENTRALIZED 2020 in Limassol Cyprus.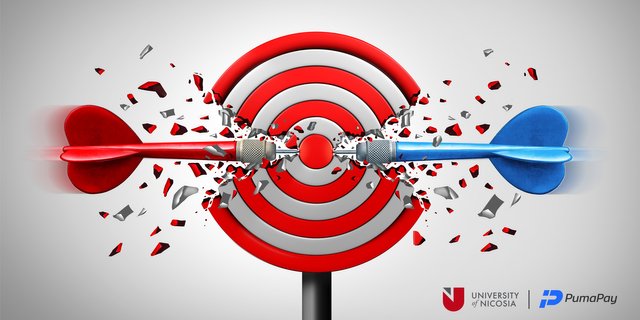 PumaPay CEO, Yoav Dror
To find out more about our cryptobilling solution, click here.
Join us on Telegram, Twitter, and Facebook to keep up with the news!