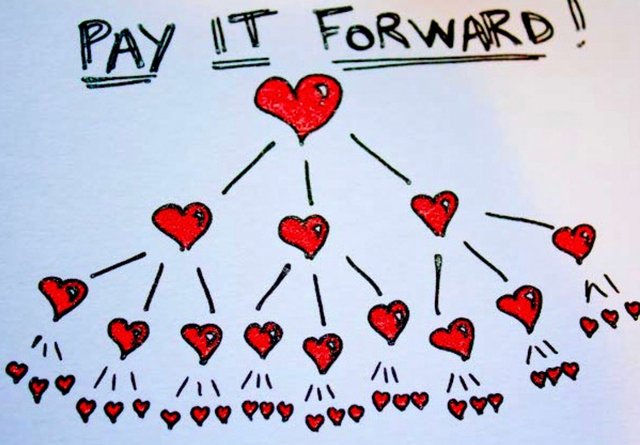 https://steempeak.com/@pifc/week-92-pay-it-forward-curation-contest

The Pay It Forward Curation Contest is all about increasing exposure for undervalued high quality posts and increase the level of engagement on the Steem blockchain. You can take part by entering the contest or just helping visit the entries and their featured posts. Everyone chooses their level of involvement and we appreciate the efforts of everyone who helps promote quality content on the Steem blockchain.
To enter the Curation Contest you will find 2 high quality blog posts written by reputation level 65 or lower steemians and then write a curation style blog post. The idea is to highlight both posts and why you thought they were high quality.
This week I have two ladies :

Rep 59 and 170 Steempower joined steemit August 2107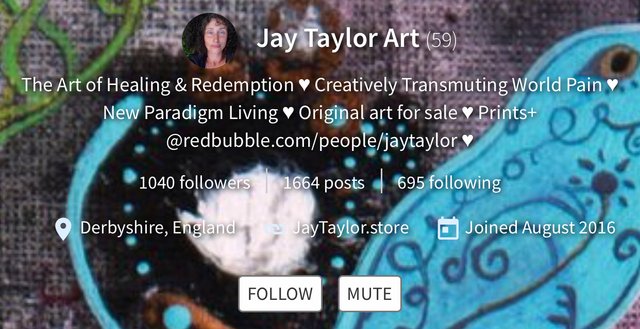 https://steemit.com/photography/@jaytaylor/some-flowers-only-bloom-at-nightfall-selfie-with-original-art
After the difficulty understanding the platform she left but thank god came back and shows us this beautiful selfie with painting for the great contest by @wwwiebe for the account @photo52 and also arrived in the discord steemterminal. We love her energy to make it work this time, and like we all know it's a difficult platform but a lovely one. So please show some love for this old/new artist !
Rep 54 no steempower yet joined steemit 2 days ago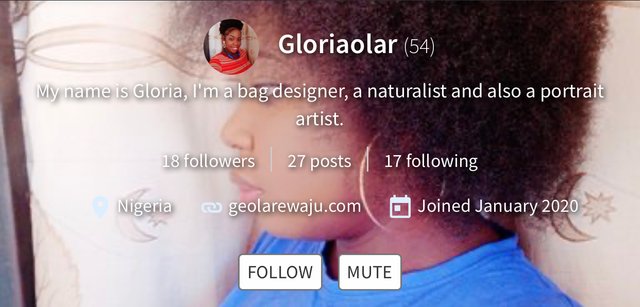 https://steemit.com/ntopaz/@gloriaolar/art-related-a-surprise-birthday-gift-for-my-anuty
This promising artist is new , brand new! We at @Heyhaveyamet just welcomed her two days ago. And as I now see the talent behind the introduceyourself i am so glad you joined the steemisfere. The drawing for your aunti is so beautiful and so almost real. I wish you well and will help you along ! Although your blogs do so well already!

This is it for week 91 guys,
Thank you for stopping by, its highly appreciated, and please let me know your vision on steemit life in general.
Please remember, Focus on Being creative instead of being busy !
"Consistent Actions Create Consistent Results"
"Not everyone is a blogger but everyone has something great to offer"


Lover of Life and L❤️ve in General - @brittandjosie


I fully support witness and developer group @blockbrothers for the Steem blockchain. If you want to support them, they would appreciate your vote here.


They build Steemify, a notification app for your Steemit account for iOS.
Get it Here:



Member off the :
and on Discord @ brittandjosie3488

(c) All images and photographs, unless otherwise specified, are created and owned by me. @brittandjosie originals

Sources used : Pixabay and Pexels and with others its mentioned in my blog. I only use a canon camera and my iPhone.
I would like to thank You for Reading my blog but Feel free to leave me any feedback.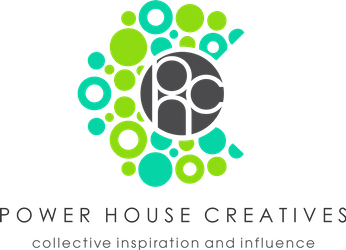 If you want to learn more about either of these projects, please visit: @heyhaveyamet or @steemterminal

#marlians, #neoxian, #creativecoin
#palnet #steemitmamas #powerhousecreatives #CC
#mediaofficials #steemterminal #heyhaveyamet #built-it