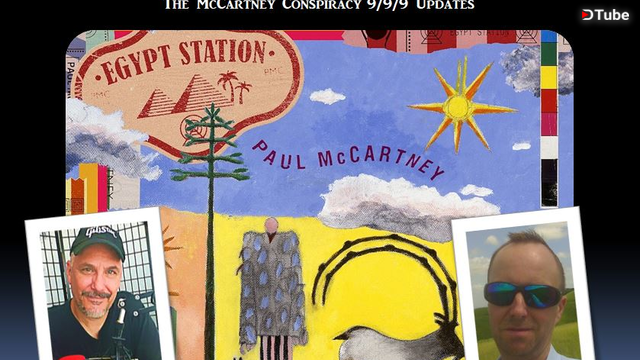 ---
Alternative researcher, broadcaster, blogger and musician Mike Williams, aka The Sage of Quay™, returns to the series for some up-to-date and topical reflections on the Paul McCartney conundrum - the recognition that, whatever anyone's view on the circumstances through which it came about, there have been at least two individuals playing the public role of "Paul McCartney" over the years.
This is an advanced-level conversation which considers some different viewpoints on the mind-control psy-op that has been played on the general public all these years, and some of the revelations we might expect to see in the near future, if the numerology and other clues are anything to go by.
PLEASE SUBSCRIBE TO MARK'S YOUTUBE CHANNEL
https://www.youtube.com/channel/UC14S_Iw7uaEze614b46EEAg
Please support Sage of Quay™ Radio:
DISCLAIMER and TERMS
Sage of Quay™ is a TRADEMARK. All Sage of Quay™ Radio Hour shows and interviews are COPYRIGHTED. No portion of this presentation or any Sage of Quay Radio Hour show may be used, reproduced, altered or uploaded in part or whole without the expressed written consent of Mike Williams.
The views and opinions expressed by any guest featured on The Sage of Quay Radio Hour are those of the guest and do not necessarily reflect the opinions or views of the host Mike Williams or of The Sage of Quay Radio Hour as a whole.
All content provided on The Sage of Quay Radio Hour is for informational purposes only. We make no representations as to the accuracy or completeness of any information discussed or presented during the show or found by following any link mentioned in the broadcast or in the show notes.
Any and all images used in this video or any other Sage of Quay Radio Hour presentation are considered to be in the public domain, free to use, royalty free material we have licensed or in compliance with the Fair Use Clause contained within the Copyright Act (17 US Code § 107). If by chance this is not the case and you are the rightful owner please contact us at sageofquay@aol.com.
Please visit Labor of Love Music for more information about Mike's music: http://www.laboroflovemusic.com/
---
▶️ DTube
▶️ IPFS