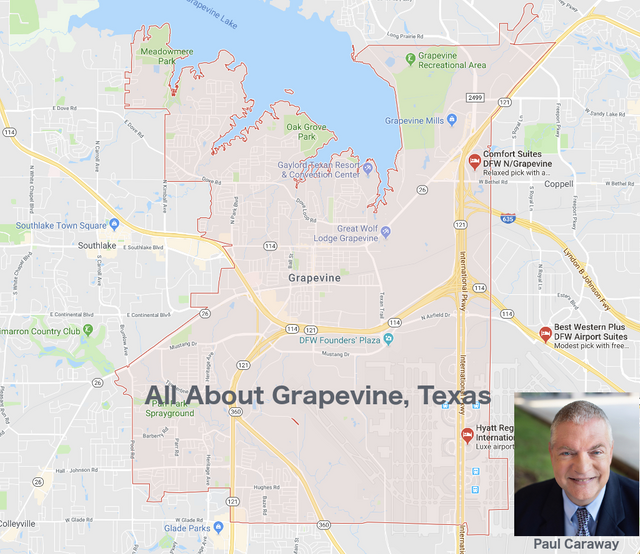 ---
Last week we talked about activities for the the kids... this week it is about the adults... sorry kids! :) Grapevine, Texas has several wineries in the area. There is even a vineyard where the grapes are grown and the wine is made. Many of the other wineries are made from grapes that are brought in for the wineries.
The city is named after the wild mustang grapes that grew on the Grape Vine Prairie. In Grapevine you have many opportunities to learn about the wine business, take tours of wineries, take a wine train, sample a local award-winning wine, or even enjoy a festival that is dedicated to Texas wine in September called GrapeFest®. It is the the largest wine festival in the Southwest.
Did you know Texas is the fifth-largest wine-producing state in the U.S.? Grapevine is a trendsetter and leader with award-winning wineries and winemakers.
The neat part of all of this is you can plan an entire vacation around Grapevine's Urban Wine Trail.
Discover these gems along the trail:
Bingham Family Vineyards - Bingham Family Vineyards has a wine tasting room to Grapevine, Texas. The vineyard has over 200 acres of wine grapes in the Texas High Plains American Viticultural Area.
Cross Timbers Winery - Is located in the historic Dorris/Brock home, one of the oldest structures in Grapevine. Cross Timbers Winery features 11 varietals grown in the High Plains.
Delaney Vineyards & Winery - Delaney Vineyards has the largest vineyard in North Texas, the 8,000 square foot winery has a feel of an 18th century French chateau among 10 acres of lush grapevines. You can enjoy tastings at this amazing venue. (I actually had the opportunity to attend a filming at this location as well.)
Grape Vine Springs Winery - Grape Vine Springs Winery is located on Grapevine's Historic Main Street. They feature more than 32 different wines, daily wine tastings, and a wide variety of wine accessories. Plus they offer the Night Watchman Ghost Tour (check there website out for all the details!).
Homestead Winery - Homestead Winery is located a block off Grapevine's Historic Main Street in a 100-year old Victorian home. They offer daily tastings and wine accessories. On Thursday, Friday and Saturday nights they feature Wine Downs .
Messina Hof Grapevine Winery - The Messina Hof Winery is located in the replica of the Wallis Hotel on Grapevine Historic Main Street, it has a cozy 19th century environment. Messina Hof Winery is one of the most highly regarded and awarded Texas wineries. It is a family-owned business that features more than 50 wines from 28 different varietals, these include Private Reserve, Papa Paulo Port, Private Reserve Cab Franc and Solera Sherry.
Sloan & Williams Winery - The Sloan & Williams Winery is located on Grapevine Historic Main Street and offers wines produced from certified fruits. They feature seven varietals and three blends, these include Serendipity, Sangiovese and Symphony. They offer something unique as well a pet-friendly patio and wine ice cream.
Umbra Winery - Umbra Winery is located on Grapevine Historic Main Street. They feature more than a dozen wines produced from high quality grapes from vineyards in Texas and the Northwest. Their primary production facilities is located in Springtown, Texas. Umbra Winery has been crafting award-winning wines since 2005.
Wine Fusion Winery - Wine Fusion Winery is located on Grapevine Historic Main Street. Wine Fusion was created to help fill the void between novice and experienced wine drinkers. Wine Fusion Winery is all about the merging the fun experience with social gatherings. If you have just started to learn about wine or you are a wine connoisseur this is the place where you can share your passion!
For more information about Grapevine Wineries visit here!
---