Dentacoin Accepted As Means Of Payment By Powercart For Intraoral Scanning
Dear supporters, community,
We are proud to announce successful partnership with an industry leader.
CruisAIDer – a European company, specialized on digitalization of dental clinics in Germany, Austria and Switzerland, accepts Dentacoin as means of payment for its product Powercart for Intra-Oral scanning.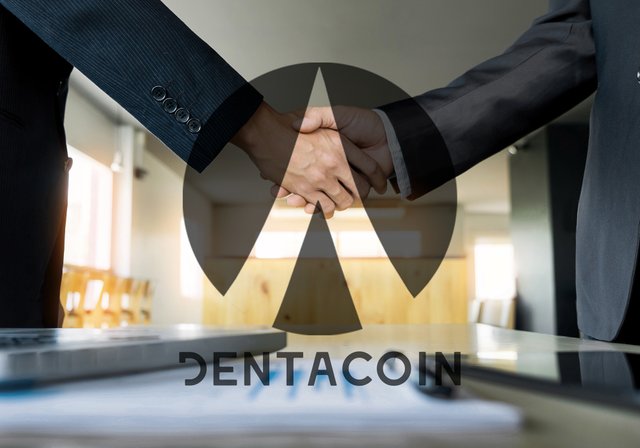 "As of Monday, 9th October 2017, CruisAIDer accepts Dentacoin as payment for the Powercart but we are already looking at other ways and possibilities to integrate Dentacoin-technology into CruisAIDer's workflow, products and services", says Simon Sostmann, CEO of CruisAIDer. "Making the international acquisition of parts more efficient means we can cut prices with the supply chain moving much quicker", adds Sostmann. "The dental industry is highly decentralized when it comes to parts and materials – we rely heavily on effective transfer of funds to increase productivity and live up to the fast-paced demands of our clients. Up until now we were stuck having to change between currencies to source the materials we need to manufacture our CruisAIDer Powercart for Intra-Oral scanning. In my opinion, Dentacoin is not only the future of the entire dental industry, it is what lies ahead for all connected supplementary industries. I wish we had this tool handy when we started out. Making the international acquisition of parts more efficient means we can cut prices".
This is another proof of how Dentacoin's one-of-a-kind business model uses the current state of the existing industry and introduces solutions to specific problems.
"This is a huge step towards our greater mission", comments Philipp Grenzebach, Co-Founder and Business Developer at Dentacoin Foundation. "For the short time of operation, Dentacoin has been accepted as means of payment in two European dental clinics, SWISS Dentaprime and F3T London and is now acceptable means of payment for an innovative product. The CruisAIDer Powercart is of essential use to dentists, orthodontists and maxillofacial surgeons to optimize every aspect of daily routines in clinics and practices, in the meantime improving the patients' treatment experience. Having a partnership with yet another European company, which strongly believes in digitalization and efficiency only proves the strong potential and opportunities which lay ahead of Dentacoin."
Dentacoin Foundation is an organization which was established in Q1 of 2017. It is concentrated on improvement of dental healthcare and creating equal access to high quality dental treatments to all individuals, despite of income and economic status. Dentacoin Foundation has attracted hundreds of individuals from the dental industry, finance, marketing, Blockchain, insurance and banking sectors, who work together towards developing a unique concept with a global scale.