Steemian friends, how are you in this beautiful day and I hope you will always be happy and especially happy with your loved ones.
For us women are sometimes difficult to understand the content of our husbands and feelings so we often make mistakes and bad for him but our husbands always eliminate all things that not to grow, so that is his love for us so that sometimes he always feel the bitterness in togetherness this.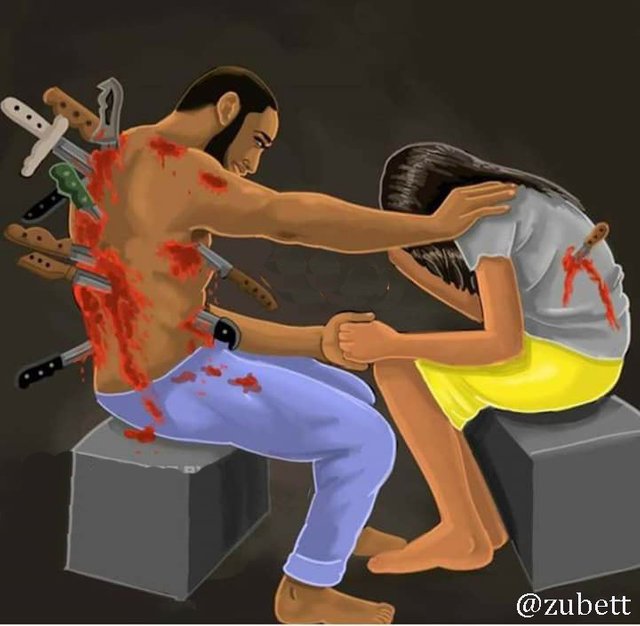 When a woman complains with the situation that is felt and the man always said to be patient and all will be fine, but behind that man feel more than what the woman complained. But he never shows what he feels so that his partner does not feel what the man feels and for the happiness of any partner in doing for the happiness of his partner.
So let's always look at ourselves and always look for what our mistakes to always fix us because the sincere husband will not bring up something that he thinks will only interfere with the relationship he has long so that the men's difficult we can read the true feeling.
May it be an inspiration for a better life, always love your husband for what it is and never compare him with others because if he compares us to the others then we are nothing.