Enjoying spicy meatball noodles that make us addicted
End of the month or commonly called the old date, everyone starts to reduce and limit all costs. Starting from groceries, fashion, even other needs such as eating delicious food. But I am different, at the end of the month I always have more budget that I can use to eat what I like.
To add to the excitement, I most like to eat spicy meatballs, with tasty and hot meatball sauce, lots of melted sauce and chili, the meat contained in these meatballs is very tasty, addictive, and failed the diet program.
The meatballs that I eat are called slang meatballs, the meatballs taste so distinctive and taste meat.
In my opinion, this is great food, and will not be bored even if you eat every day.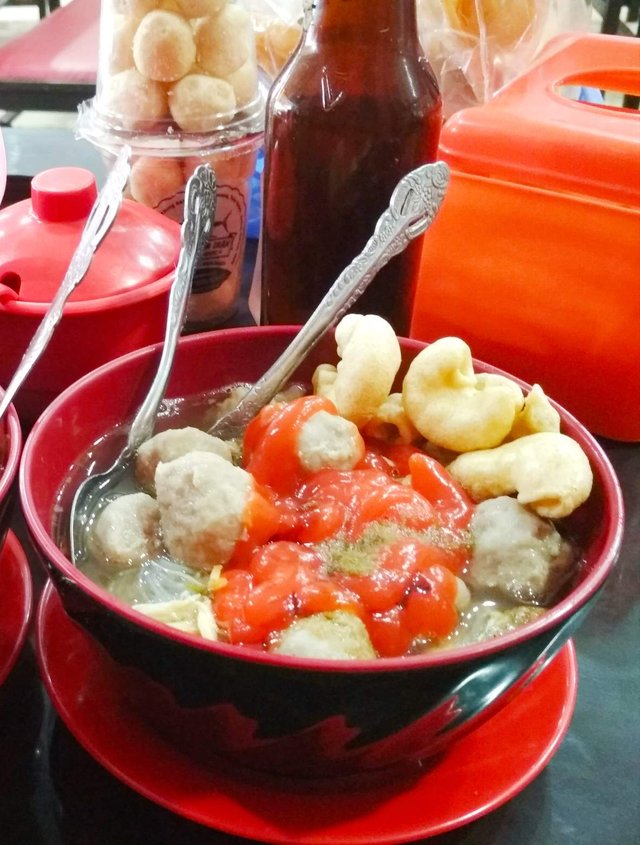 Posted using Partiko Android