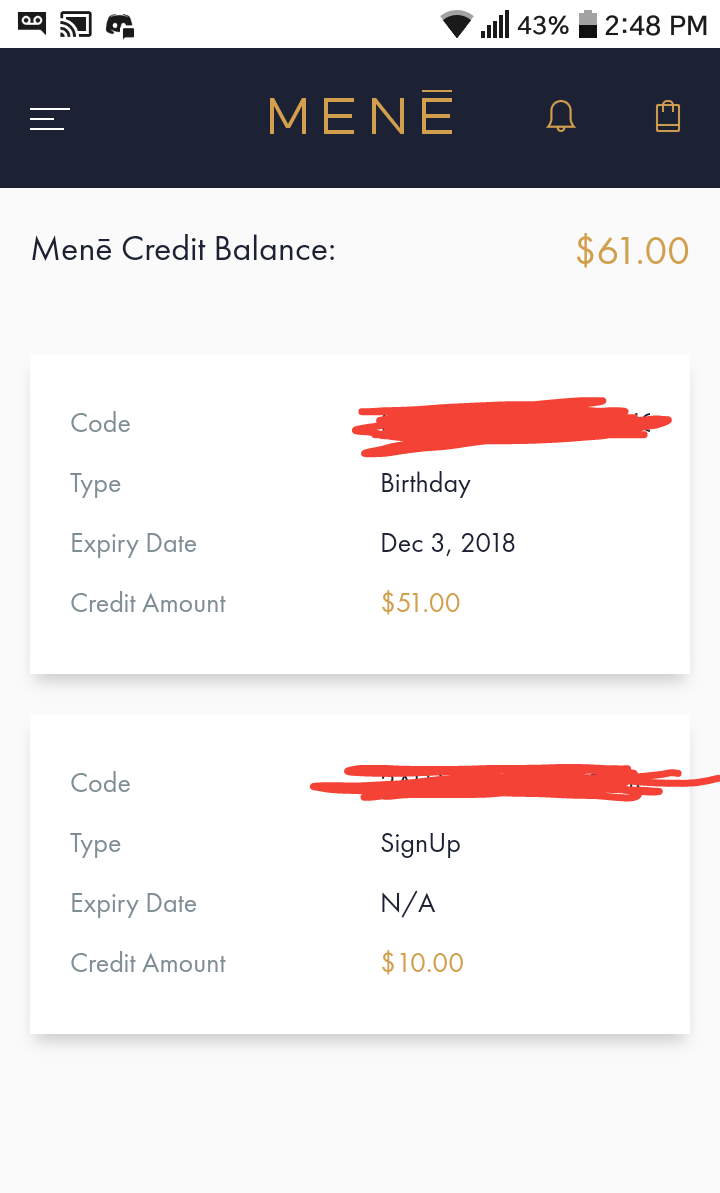 I turned another year young today. Being a November baby I am under the Scorpio astrological symbol.
I opened my email application today to find a welcome gift. A MENE 24K Investment Jewelry Gift Card. The denomination was based on my years of birth. Which I will only allow you to assume...lol
Thank you very much to MENE and looking forward to opening my Harvest Plan charm next month.
Unfortunately, I couldn't add my new gift to my remaining balance. I'll make another purchase next month of either a Scorpio charm in platinum or gold...stay tuned.
Don't forget to signup for MENE here >> https://goo.gl/eisycu << New signups are awarded $5 MENE Credit as well!!
Posted using Partiko Android