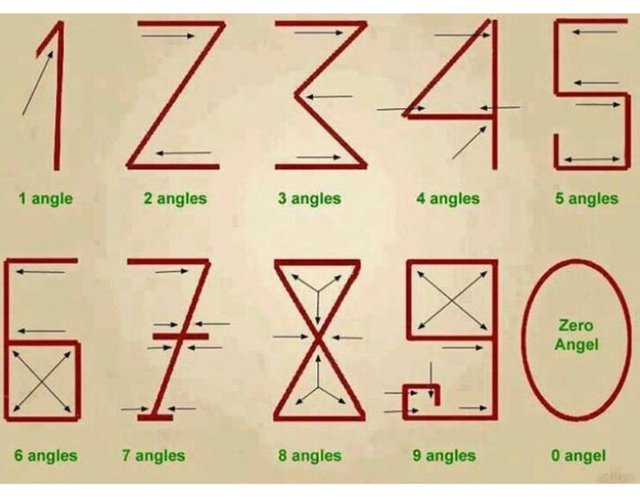 - The Human Calculator -
Recently, before the end of the year, I posted the question asking why modern numbers look the way they do.
I originally believed it had to do with angles, or rather that each number contained the number of angles within the number representation. For example, the number 1 has one angle while 5 would have 5 angles and 0 of course has 0 angles. See image
I learned this from watching the math videos by Scott Flansburg, known as the Human Calculator.
https://m.youtube.com/watch?v=hesKQ_y1P7k
These are great videos and I highly recommend watching them. He explains and shows how we all can become better at math. He talks about the Gregorian calendar and its flaws versus a more simple but effective Lunar calendar that actually even corresponds better to our organic biology.
Anyhow, His love of math clearly shows, and therefore when Scott mentioned that this is how our modern numbers came to be, I considered it as true.
So after I asked this ASKSTEEM question, several Steemians answered by mentioning the Hindu-arabic influence, but not the angles part. Then @edgargonzalez mentioned the angles part to the answer. I figured that Edgar found the correct answer and that was the end of it until I decided to verify his answer.
Unfortunately I could not verify the answer after doing some research on the design history of moderns numbers. Although there are still some questions as to exactly how design of modern numbers came to be, for the most part history recognizes the Hindu-Arabic influence to most numbers, and nowhere could I find a connection to this angles idea to the numbers. Therefore I conclude this idea to be a modern hoax unless proven otherwise.
Clean Slate 2019
Posted using Partiko iOS