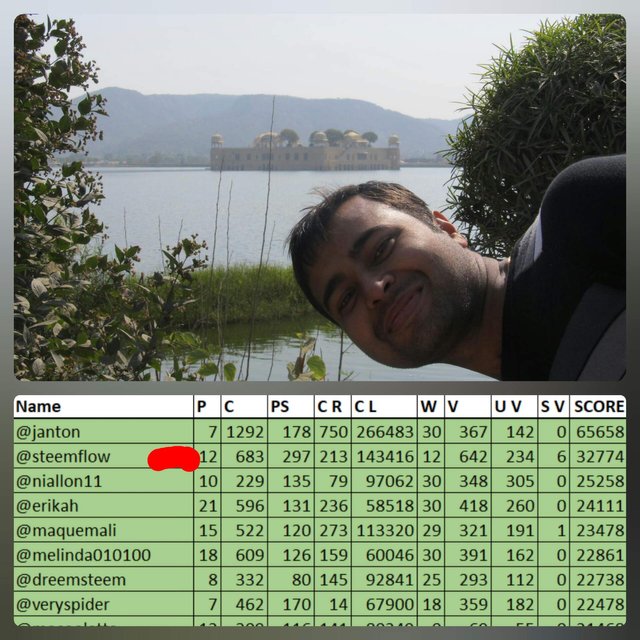 How many times , I would say...the more time I say, I started to feel embrasment that I am repeating same thing again and again.
But Truth always remain Truth and. I do not mind in thanking @stellabelle, #bananaprogram and @partiko one more time. ...I DID IT AGAIN !!!
Few day ago, I made it into @partiko leaderboard in top 20. Today , I am featuring in SECOND position of "Asher - Engagement and Curation League" by @abh12345. The league shows the engagement status with other. While @janton still sitting comfortably on top with un accessible lead, I moved 2 steps ahead to Second position , while I was in Fourth place last week.
Reaching on Top can't be possible without my introduction to Partiko. You all 3 (@partiko @stellabelle #bananaprogram) played a pivotal role in making this possible. With UA score already introduced on Steem, these engagement might further help me in improving my @steem-ua score.
Reaching on top is easy but maintaining the status is always a Big task. With the league getting tougher each day with many new names in the list, hopefully I try to sustain my position for longer period.
@stellabelle rightly said once, @partiko is an addiction 👍
THANK YOU !!!
---
Vote for Witness I have given mine. Do you??
@firepower , @enginewitty, @therealwolf @patrice @reggaemuffin @c0ff33a @thekitchenfairy @drakos @roelandp @good-karma are in my list.
---
Stay Calm....
Keep Steeming...Steem On !!!



...........................................

..............................................
Posted using Partiko Android