THE ULTIMATE HOLIDAY GIFT GUIDE - ADVENTURE AWAITS!
THE ULTIMATE HOLIDAY GIFT GUIDE - ADVENTURE AWAITS!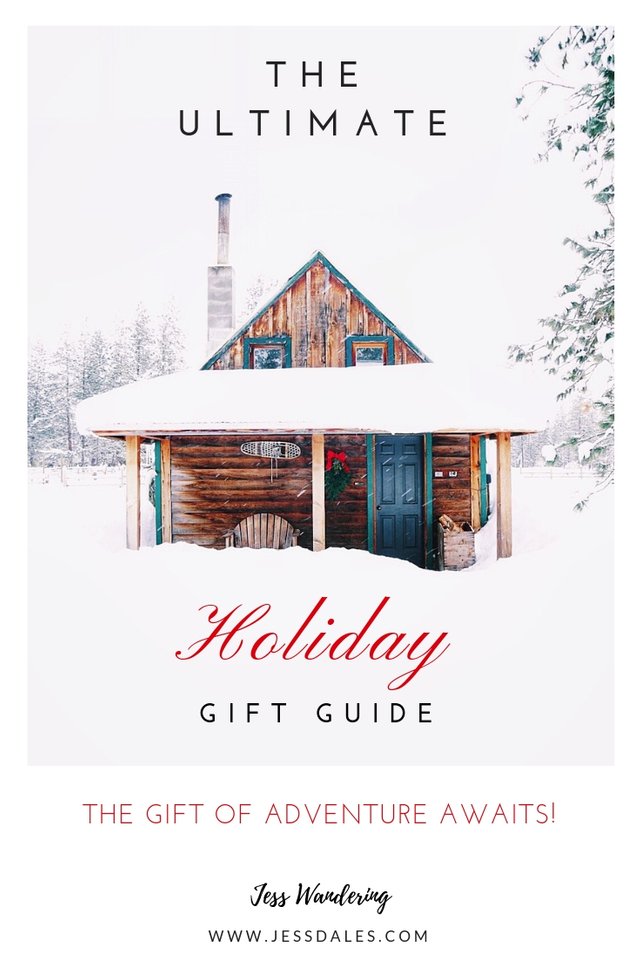 Like most of the things in life, when it comes to giving sometging, I'm a firm believer in quality over quantity. Over the years, I've found I derive the most joy from those special presents those last season after season, and serve as a special reminder of the person that have given the gift to me. And of course, if the gift helps me get outside of my home and make new memories with that person, it's even better than the best! After all, experiences are the best gifts of all. Am I right!!!
Investing in quality products is also a great way to minimize your impact on the environment, and practice sustainability, not only over the holidays, but in your daily life. Just think about it, if you invest in gifts that last you or someone else a long time, it reduces the amount of stuff you have to purchase in the future, which in turn reduces your impact. This Holiday Gift Guide is made up of products that I love. I hope that you and your loved ones will enjoy them as well - now and well into the future!
BACKCOUNTRY DISCOUNT: To help you check off everyone's wish list this holiday season, I've partnered with Backcountry to offer 15% off your first order! Just** use code JESS15 **at checkout.(Some exclusions apply. Good through 12/31/18).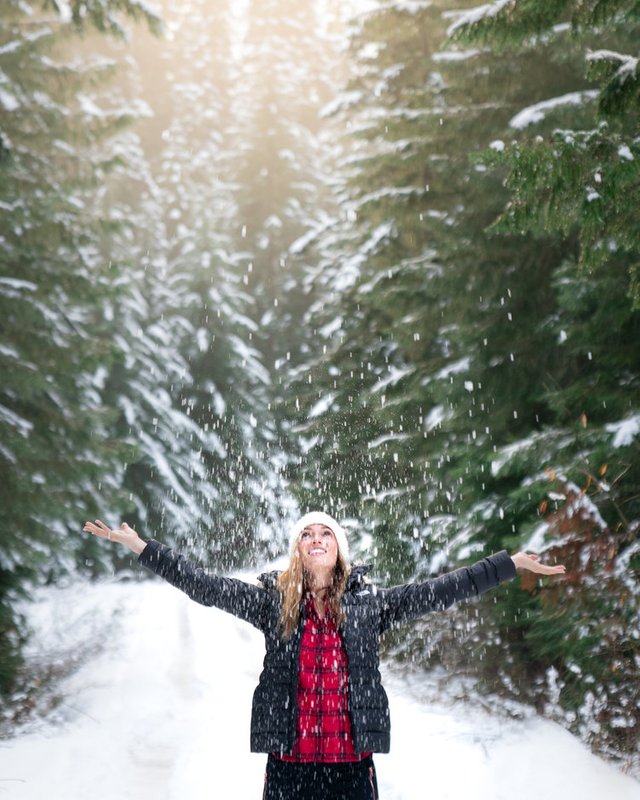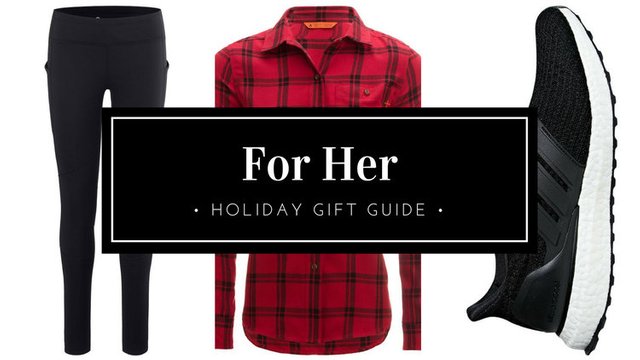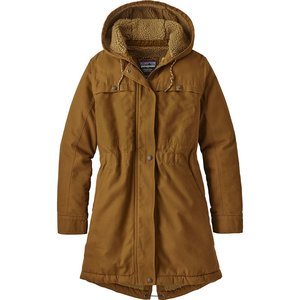 Fleece Lined Leggings: Black leggings are my go to for travel, hiking, and everyday life, but as winter settles in I need something a little warmer. These leggings from Backcountry are a great option. They do run a little small, so if you're in-between sizes you might want to round up.
Patagonia Dawn Insulated Parka: This jacket is super warm without being too bulky! Great for exploring those colder destinations!
Pendleton Oversized Jacquard Towel: These oversized towels are so plush and beautiful. They look as good in the house, as they do on the beach, or in photos.
Barbour Drywax Notebook: Sure we all have smartphones to take notes, but there's nothing that get's my creative juices flowing like putting pen to paper.
Adidas Ultraboost Running Shoe: These light weight runners go with everything, making them the perfect travel companion.
Sunski Makani: Sunskies are comfortable, fun, and relatively inexpensive… so you don't have to beat yourself up if you misplace a pair - which unfortunately happens to me a lot.
Basin and Range Flannel Shirt : A classic flannel is a life essential. Dress it up, or dress it down, it never goes out of style.
Fjallraven Backpack: A solid day-to-day backpack and perfect gift for the girl on the go. Comes in a great size, with all the organization you need including a protected laptop pocket. Plus, there are a ton of color options!
For more gift ideas for the wanderer in your life check out myUltimate Oregon Road Tripblog, andOn The Road In Idaho's Sawtooth Mountains. I've included some of my favorite lifestyle and road trip items in those blogs.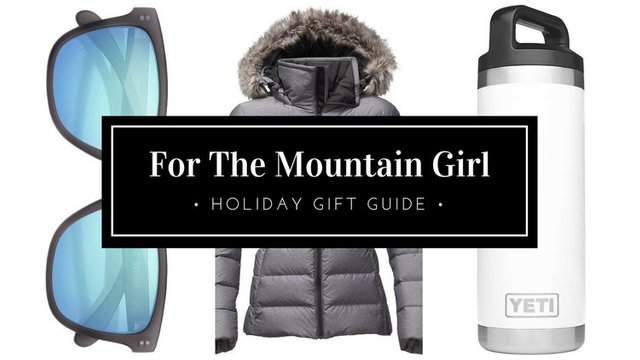 Osprey Escapist 18L Backpack: A great daypack for ultralight days on the trail. Just big enough to fit the essentials without weighing you down. Plus it has a supportive hip belt - a must for me.
Backcountry Tech Fleece Hoodie: A great layering piece or the perfect amount of insulation for a cold weather run. Unlike other boxy hoodies out there, this one has a flattering, form-fitting cut!
Spyder Icicle Pom Beanie: Tis the season for cute beanies. The perfect accessory to any outfit on and off the mountain.
Fitbit Versa Smart Watch: Live your best life with Fitbit Versa—a health & fitness smartwatch that looks good, and works well!
The North Face Gotham II Jacket: A great technical, yet fashionable jacket for those extra cold days on the mountain and around town.
YETI Rambler Bottle: Stay hydrated and do your part to reduce plastic pollution with an insulated water bottle.
Darn Tough Merino Wool Sock: Who doesn't like a solid pair of comfy socks? No one! That's who.
Danner Mountain Light Boot: These classic boots will last forever, and they look great too!
For more gift ideas for the mountain girl in your life check out my Hiking and Backcountry Camping Gear Guide!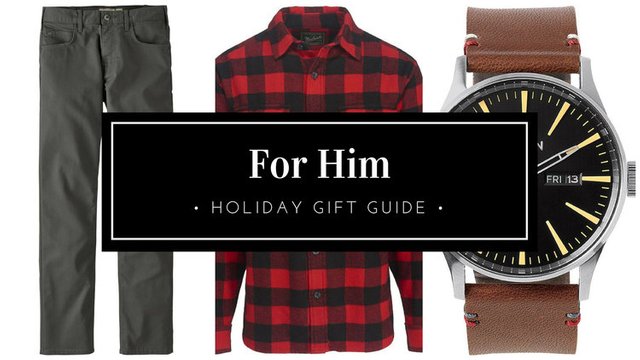 Peak Design Everyday 20L Camera Backpack: One of the best camera bags I've come across. My favorite thing about it is that it's perfect for travel. It will fit a small kit, as well as all your other travel essentials - music, computer, toiletries etc. And it's unisex, so it would make a great gift for the female travel photographer too.
Patagonia Performance Twill Pant: Comfortable and high quality, these multifunctional pants should last you a long time. Pick from a bunch of neutral colors!
Mountain Hardwear Henley: I don't have any personal experience with this henley, but Mountain Hardwear generally makes great products. And let's just be honest, I like the look of a man in a good henley.
Nixon Leather Watch: In case you haven't picked up on it yet, the theme of this gift guide is classic quality items. I want these gifts to last a long time. And this classic leather Nixon watch fits the bill perfectly. I own the women's version!
Rab Boundary Flannel Shirt: Admittedly, this is another item that falls more under the "things I like to see guys wear" category. But there are worse reasons to buy something! Plus, Rab makes some of my favorite outdoor gear, so I trust their products.
Red Wing Heritage Blacksmith Boot: My brother has been wearing Red Wing boots for years and swears by them. They may take a bit to break in, but once you do, you won't want to take these classic boots off.
Sunski Headland Sunglasses: Sunskies are comfortable, fun, and relatively inexpensive… so you don't have to beat yourself up if you misplace a pair - which unfortunately happens to me a lot. Styles are unisex, and they look good on everyone!
Frye Wallet: This no-frills leather wallet will keep his valuables safe and organized for years to come.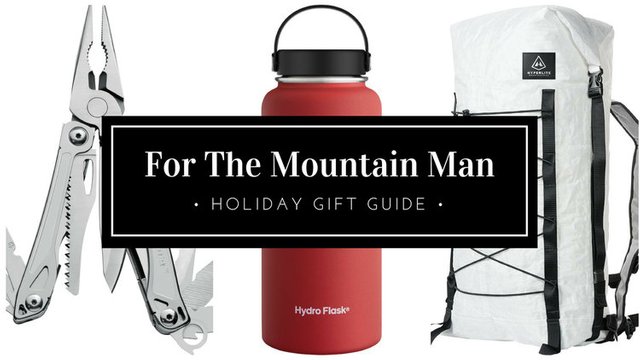 HMG Summit 30L Backpack: Hyperlight Mountain Gear makes some of the best ultralight packs around. I love that the roll top allows you to adjust the volume of the pack to your needs. This unisex pack is a must for anyone on your list that is trying to lighten their load.
Arc'teryx Hooded Down Jacket: A solid down jacket is one of the most useful pieces of gear or clothing that you could give someone. The weight to warmth ratio can't be beat. Plus, they are just as useful wandering around town on chilly days as they are in the mountains.
Coal Beanie: Okay, so it turns out that we don't actually lose 40 percent of our body heat through our head. But that doesn't mean a warm beanie doesn't make for an awesome gift!
Patagonia Capilene Thermal Hooded Top: I own the women's version of this top and it's the best! Super comfortable, warm, and breathable.
Hydro Flask 32oz: Stay hydrated and do your part to reduce plastic pollution with an insulated water bottle.
Under Armour Tech Mesh Underwear: Every guy needs em! Might as well get some gear head approved ones.
Darn Tough Wool Hiker Sock: Wool socks are clutch during the winter and out on the trail. They are warm, stay dry, and don't smell. Enough said.
GoPro Hero 7 Black: A GoPro is an adventure junkies best friend. Super small and lightweight, it's easy to throw in any pack and go. And the stabilization on the new Hero 7 in unreal!
For more gift ideas for the mountain girl in your life check out my Hiking and Backcountry Camping Gear Guide!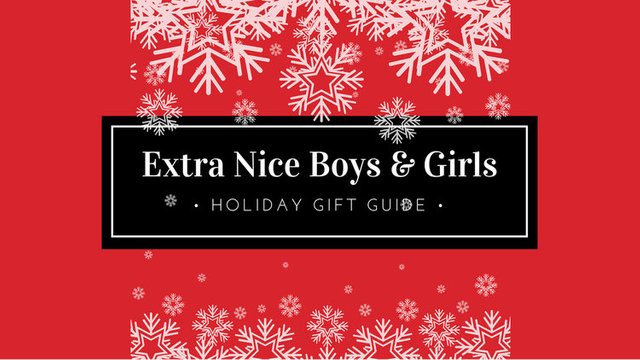 Oru Kayak Bay ST Kayak: Oru Kayaks can go just about anywhere you want to paddle! These high-performance, folding kayaks are easy to transport and store, letting you explore like never before.
POP Paddleboards Inflatable: If you follow me on Instagram then you know I'm a big fan of inflatable paddleboards. Not only are they fun, but if you're a photographer they allow you to get out and shoot perspectives that you just can't get from land. Plus, because they're inflatable you can keep one in your trunk just in case!
Sony Cyber-Shot DSC-RX100 V: A digital point and shoot camera that captures stunning, high-resolution and RAW images all in a low-profile body that fits in your pocket. Not to mention, it's great for vlogging too!
DJI Mavic Air: There's a lot of drones out there these days, but if you're looking for something super portable and user friendly, that can still take great photos without breaking the bank, the Mavic Air just might be the drone for you!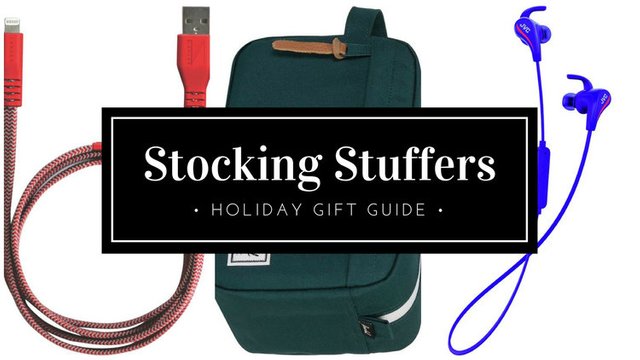 Herschel Supply Case: I use this bag for toiletries when I travel, but it could come in handy for any number of purposes, including holding a few stocking stuffers!
Wireless Headphones: I don't know about you, but I can't make it through a workout without music. These little wireless headphones make sure that I always have music when I need it, and they take up virtually no room at all!
Petzl Headlamp: Don't get left in the dark! A solid headlamp is essential for hiking and backpacking, but I also store one in the house and in my car, and I can't tell you how many times I've been glad that I do!
Goal Zero Recharger: I take this with me almost everywhere - especially when I'm traveling. Its compact size makes it is easy to throw in a backpack to ensure that you won't have a dead phone battery by the end of the day.
Leatherman Multi-Tool: Another outdoor essential, my multi-tool stays in my backpacking bag at all the times so I always know where it is when I need it.
Moment Smartphone Lens: This is great for anyone who likes to take photos with their phone - sooo pretty much everyone. After all, the best camera is the one you always have! This Moment Lens is the go-to wide-angle lens for mobile photographers and filmmakers. The wide angle allows your phone to capture 2x more picture, and the results are beautiful, crisp photographs with no fisheye distortion.
3ft Lightning Cable: I lose charging cables like it's my job. Although to be fair, I'm pretty sure other people are "accidentally" taking them. Either way, every year Santa slips one of these Lander charging cords into my stocking, and it's always one of the most useful gifts I receive!
Inflatable Travel Pillow: The inflatable camping pillow is a sleep quality game changer for camping and tent life. But I've actually started using the mine one for travel as well! I'm not good at all at sleeping on planes, and this pillow has changed that. Because it deflates down to the size of my fist, it easily fits into any carry-on.
You made it to the end! I hope you found some good gift ideas for you and your loved ones. I'd love to hear what's on your wish list this year in the comments!
Happy Holidays!! X0 Jess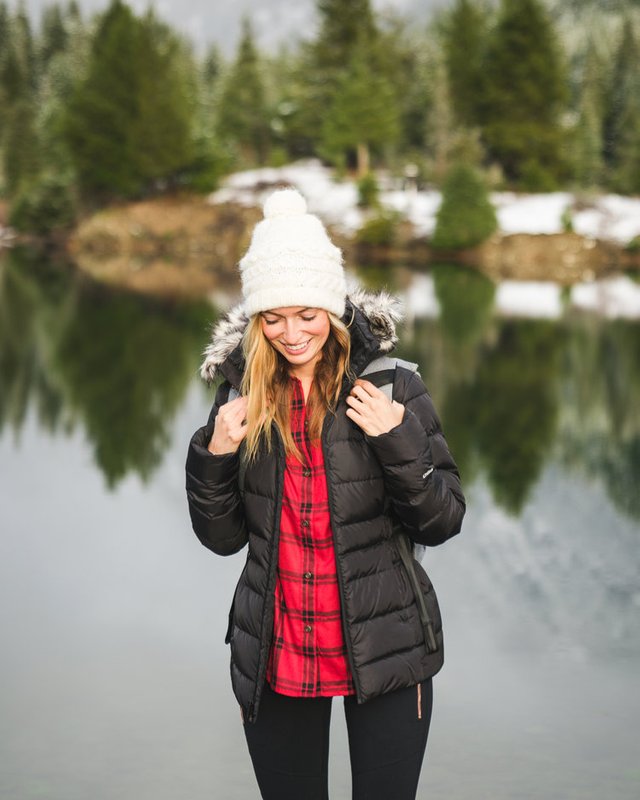 This blog was created in partnership with Backcountry. As always, I would never recommend anything I don't love, and all ideas and opinions expressed are entirely my own. Please note that some of the links above are affiliate links, and I may earn a small commission on any purchase made - at no additional cost to you.
MORE GIFT INSPIRATION!
Hiking & Backcountry Camping Gear Guide
What's In My Bag - Travel Photography Gear
On The Road In Idaho's Sawtooth Mountains
EXPLORING NOW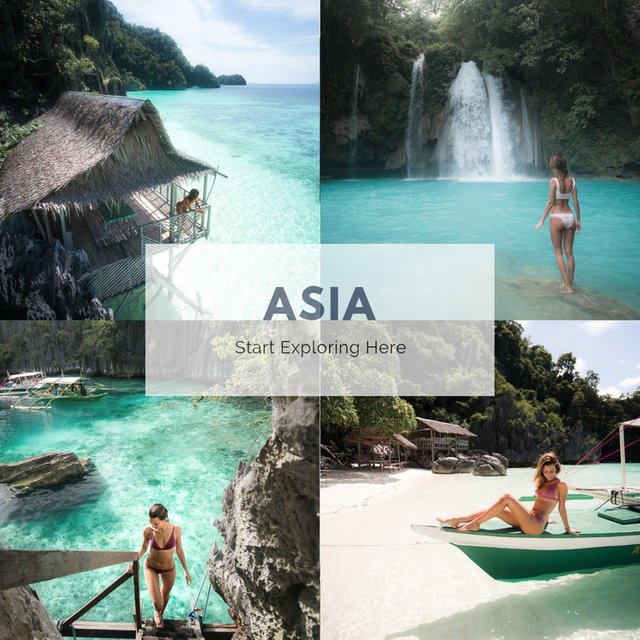 I respect your privacy. And hope you also respect mine.
Posted using Partiko Android