Jasmine flowers that always radiate aura of beauty
Selamat pagi semua teman-teman steemias,apa kabar kalian semuanya tentu saja sehat-sehat dan selalu dalam lindungan allah,pada kesempatan yang sangat indah ini saya akan mencoba membahas sedikit tentang bunga melati.
Bunga merupakan salah satu tanaman yang sering kita dihalan rumah ataupun pada taman sekalipun,bunga melati merupakan salah satu bunga yang kerap kali kita melihatnya didepan rumah-rumah,selain mempunyai warna yang khas bunga melati juga mempunyai aroma yang khas sehingga bunga melati banyak yang dikagumi oleh kaum wanita.
Good morning all my friends, how are you all of course healthy and always protected by God, on this wonderful occasion I will try to discuss a little about jasmine flowers.
Flowers are one of the plants that we often go home or even in parks, jasmine flowers are one of the flowers that we often see in front of houses, besides having a distinctive color of jasmine flowers also has a distinctive aroma so that many jasmine flowers are admired by womankind.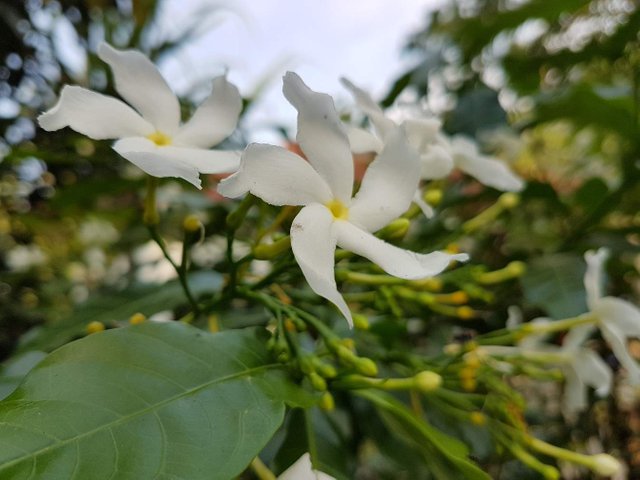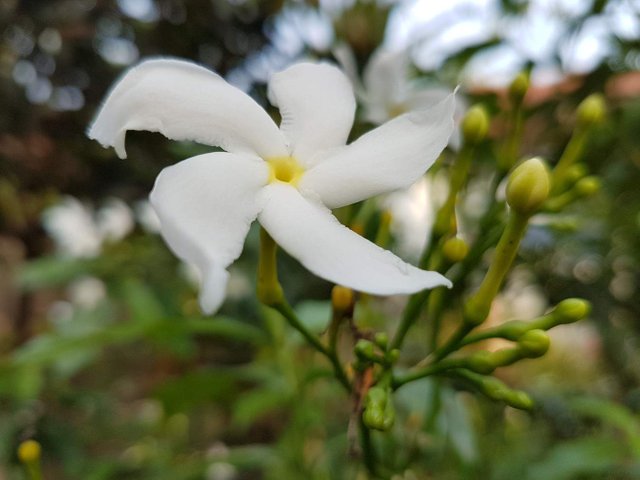 Posted using Partiko Android