AFRICAN SPUR THIGHED ROYAL TORTOISE DIED
This Nigeria residence Royal tortoise died of a short illness following his death believed to have lived 344 years died in OYO few months ago (the state of the largest city in west africa)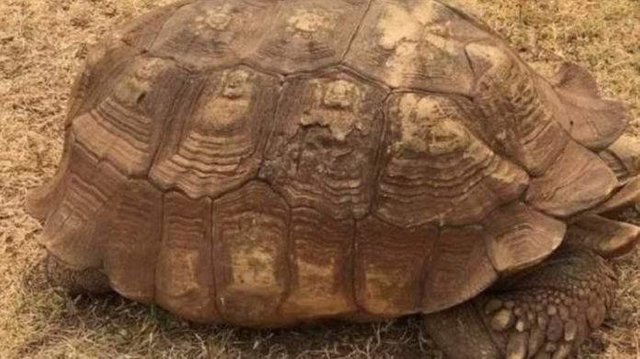 Alagba was his name meaning elderly one, lived in the palace
If Alagba likes you he brings out his head that means you can feel and touch her, if she doesn't bring her head out then you can't touch of get too warmly with her
Alagba, drinks water in a year, how mysterious that sounds
Alagba eats twice a month also likes to eat same food as humans like rice, beans, and plantain. Alagba had at least two personal attendants to see to her needs and would eat only twice a month.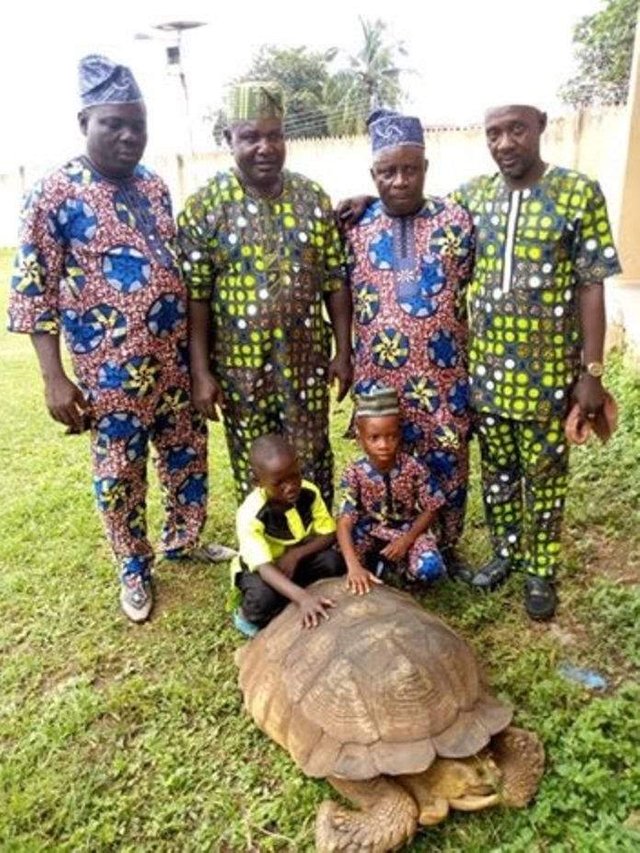 People do pray with the tortoise, She was thought to have healing powers and attracted visitors from far and wide.
This reptile was apparently brought to the palace by the kingdom's third leader, Isan Okumoyede, who reigned from 1770 to 1797.
However, Isan Okumoyede reigned over 200 years ago. This means the tortoise would have already been 100 when she was found, for her to have reached the grand old age of 344.
If this is true, Alagba will have lived through the reign of 18 OYO kings.
Alagba is regarded as African spur-thighed tortoise.
And it seems as though this is not the end of Alagba's story. The current king said he plans to preserve her remains for tourism and historical records.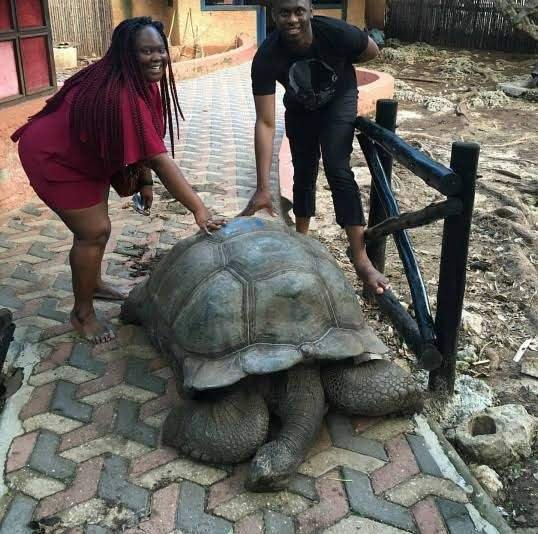 #posh
#steem
#steemit
#swigle
#mattsanthonyit
#lifestyle
#blogger
Posted using Partiko Android