Today at the Longview Public Library (in Longview, Washington, USA, Earth) was the final day of the Friends of the LPL book sale, which means it was "whatever you can stuff in a bag for two bucks" day. It turns out, we can stuff A LOT in one bag!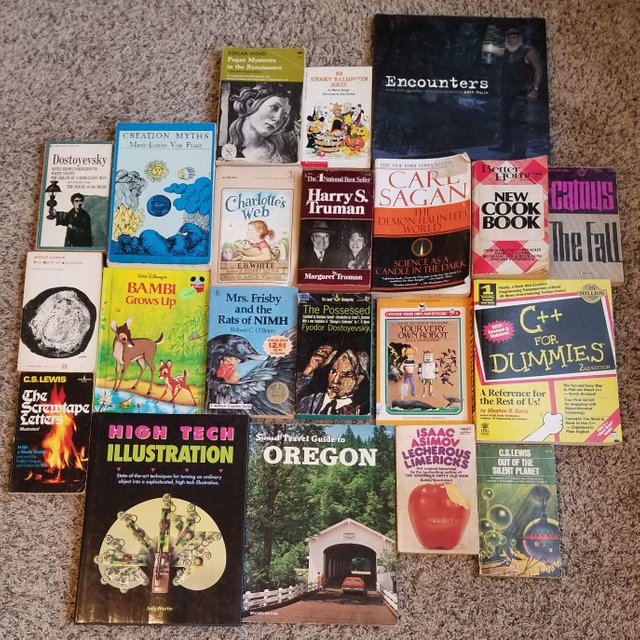 Some of these selections were Mariah's, a couple were purchased so that we'd have them to read to our granddaughter, Felicity, and the rest were my picks! Because we appreciate the library, we kicked in a couple extra dollars, but we still got this entire chunk-o-books for only FIVE BUCKS! That's ONE cup of coffee or a single issue of a magazine...
So check your local library and see if they do an annual book sale, too. The price will definitely be right, and the ENTERTAINMENT BANG per BUCK is BIG with BOOKS!
Not to mention the fact that reading is fun! And it helps develop abstract thinking skills, (which, sadly, seem to be in short supply in the general population, lately... [Editorial content!])
I sincerely hope that reading books doesn't die out as a liesure activity, especially with the young folks, because reading now has to compete with 4K video / VR / surround sound / immersive electronic entertainment, which is tough to top. Plus, it takes EFFORT to enjoy a book (where all those electronic gizmos PUSH entertainment at you), but the mental exercize from reading pays off in boosts to the reader's imagination, levels of inspiration, knowledge in general, and overall self-conception. (It feels great to say, "Oh yeah, I've read that...Let's talk about it!")
I spent about a billion hours in classes on writing, developmental psychology, and pedagogy learning how beneficial reading books is---but the ultimate reward, for me, is the ENJOYMENT I get from reading a great, fun story!
Yep.
Reading is good.
So go read a damn book already!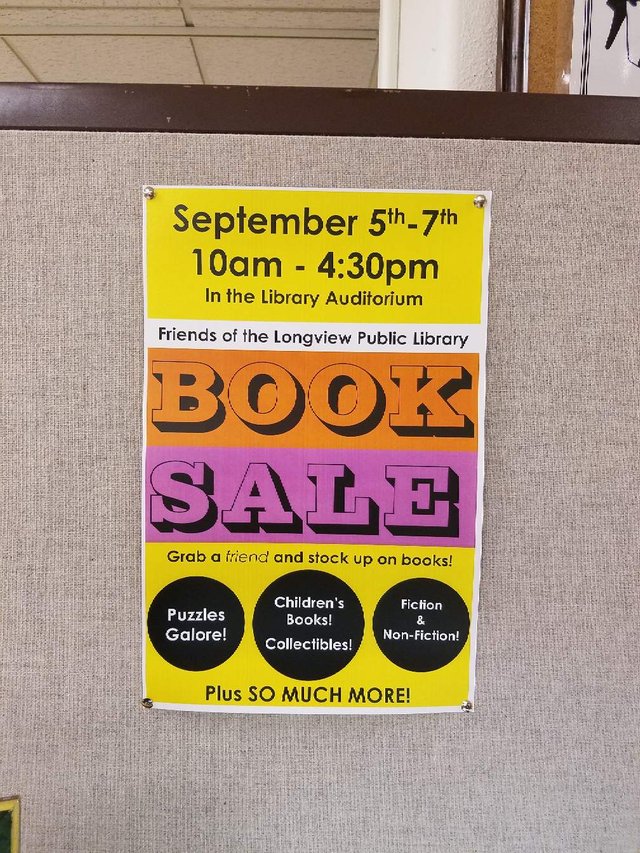 ---Richard F. Yates (Holy Fool)
[P.S. - Photos were taken by me---that's why they're wonky...]
Posted using Partiko Android