Emirates Palace Abu Dhabi. 5 Star Luxury.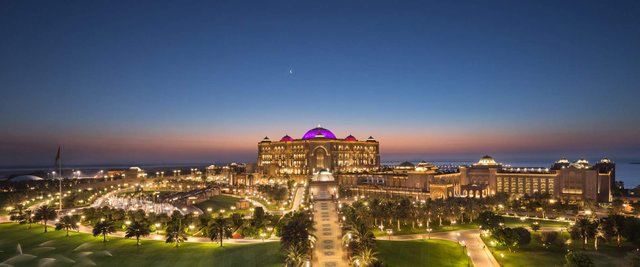 A lavish imagined dream, Emirates Palace you a magical location to enjoy the quintessence of award-winning 5-star Luxury hospitality and authentic local experience. From 394 luxurious rooms and suites, to our award-winning culinary cuisine, Emirates Palace is the definition of an unrivaled and Arabian fantasy.
Located in the heart of Abu Dhabi,the capital of the United Arab Emirates and only 40 minutes from the airport,Emirates Palace is grand in both its design and myriad of offerings. From a 1.3 km pristine beach, landscaping pools and a private marina overlooking a natural bay, Emirates Palace is perfect for a once in a lifetime Holiday or for events and meetings that make a statement, with some of the city's largest hotel conferences centres and the latest technology.
Posted using Partiko Android