How to increase viewer and subscriber on YouTube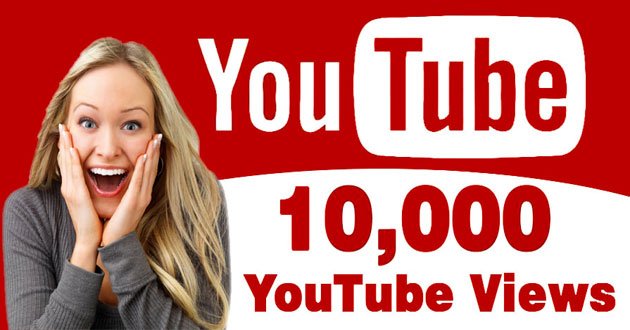 Now many people upload videos to YouTube. But many do not know how easily the videos can be reached to more people. Increasing the subscriber is a lot of trouble for YouTube. The following information will save you some of the trouble.
Upload regular videos and schedule it for a specific time. If your viewers receive new videos every Wednesday on your channel, they will come to the video's expectations every Wednesday. Moreover, another reason for regular video is that you get your subscriber's notification as long as you give new videos.

Post your uploaded video to Facebook (embed link rather than share). The reason is that very few people will watch your video going out of Facebook. That's where he stayed in Facebook and you became a vio.

Place your video title in 50 characters. If you make big, then your video title will get a little bit of thorns. In this case the viewer can not understand properly and the results will also be affected in search results.

Embed videos on your blog. This will increase your video view as well as increase the reader of your blog.

Keep your ordinary videos short. Put in 2/3 minutes. Viewers are not interested to watch big videos.

Before choosing a keyword for a video, search a Google search with the keyword. If you see that the result is a video at first, then understand that your video has a chance to come first in the Google rank.

Playlist your videos as a topic. Also use the keywords defined by your videos in the name of the playlist. This playlist will help Google rank

Give an intro on all your videos. This will help you achieve your channel's authority and increase the channel's subscription.

Of course, give all your videos a title and descriptive keywords.

Whenever your video is embedded on your blog or on a site, then share the link to your video. This will link directly to your channel and the viewer will be interested in watching other videos from your channel.

Provide you and your channel's contacts to create a captivating channel trailer that will actually auto-play in your channel's home. It plays a big role in giving you the authority.

At the end of the video, give a tough call-to-action in a large encoding.

Besides creating trending video content, create some video content that will never be old. Trending videos work quickly to get some views, but your channel should be remembered as well. There is no chance of your channel revenue being suddenly stopped. And it also helps Google ranking.

Please also subscribe button on your blog. It is better if it's next to embedded video.

In some cases people only search through long-tail keywords. So, using long-tail descriptions will make use of some of these videos. This will get some views which are very interested in this topic.

You can use a YouTube widget on your site or blog. Tint is a great tool for such a work.

Ask your viewers to like. Because in the video youtube that informs you that your video is populer, then it is preferred in youtube search.

Always check the comments given on your video and answer it. As it is, your viewers' subscribers will understand that you are sincere, so youtube also understands that you give your viewers priority.

Both work with other YouTube promoters to promote both channels. Again, two co-branded videos together.

Find and connect with most creators from Creator Dashbaord and Analytics. Ask them to share videos on their comic strips.
Diameter! This way you can easily make YouTube videos popy.
Source: Wondersight.com


I love partiko♥
Posted using Partiko Android