The first tomato is officially growing on my plants! It's a Pagan miracle!
After all the hand pollenating, I was afraid it wasn't working, since I wasn't seeing gobs of tomatoes, so I inspected the plants. I have ...one, one tomato, ah, ah, ah.
I planted the seeds for my plants in April, I think. Yeah ...nothing in Phe Time works at the same rate as Normal People Time. LOL
Be good, Steemit!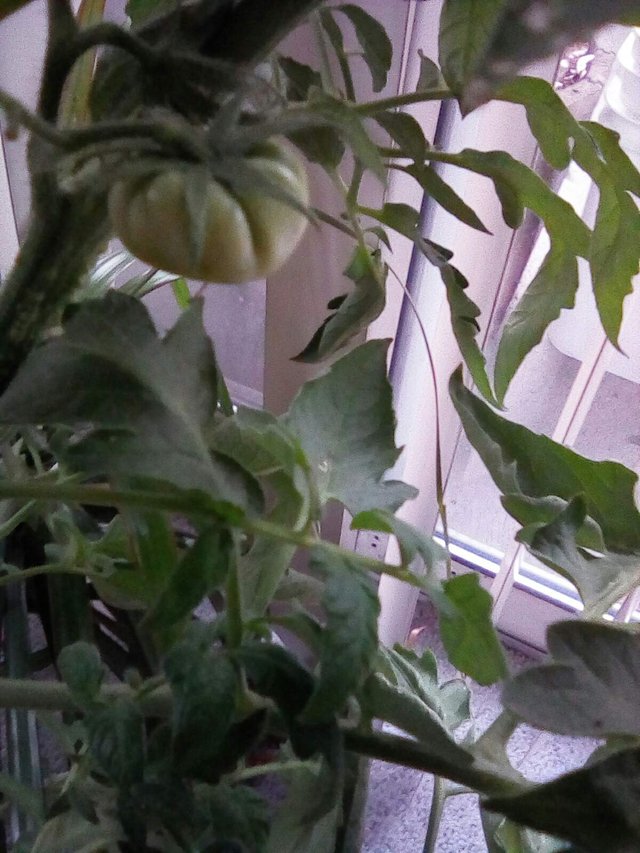 Posted using Partiko Android