Wanna come with me to the ghetto?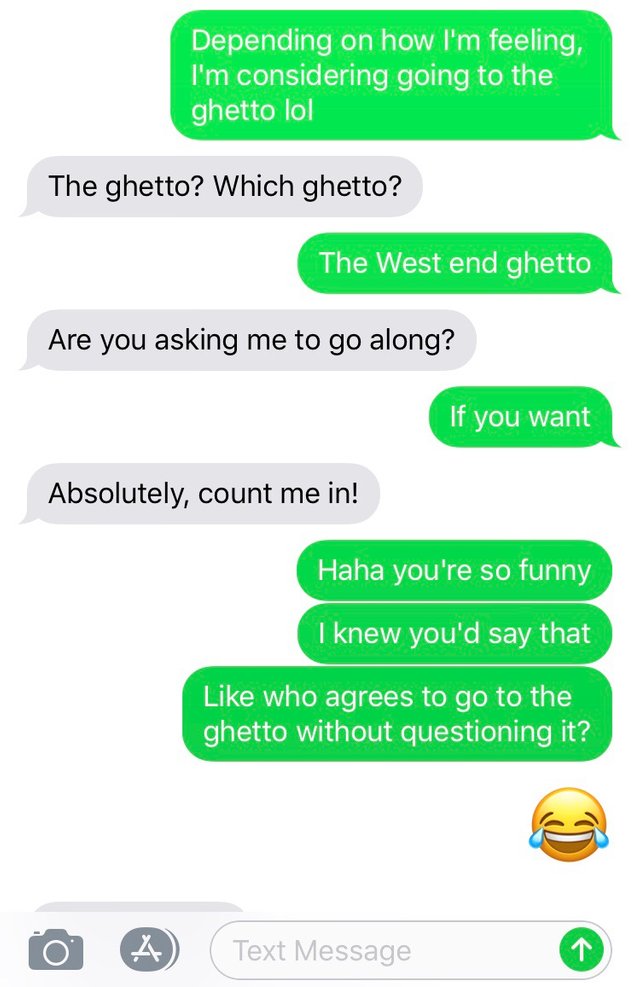 I'm about to post a ridiculous and pointless conversation, because it made me laugh.
I wanted to share with you because sharing is caring and I care. Duh.
I wanna spread laughter like it's a disease.
Anyway, I'm the green one.
There's no reason this should make me laugh out loud as much as it does... But it does.
What's something that made you laugh or smile today?
Posted using Partiko iOS