Crispy Ducks Hanging In A Chinese Restaurant. They Taste Very Good. (No Offense To The Vegans)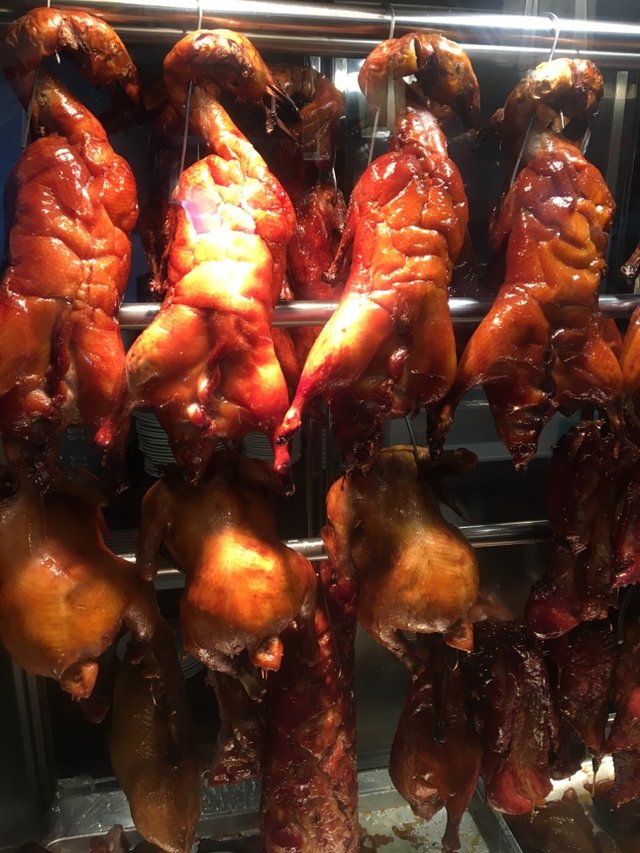 In Chinatown you can frequently see displays of crispy ducks hanging together. They cook like this for many hours. It makes the juices flow and the skin to get nice and crispy.
I'm a big fan of duck, but it is so fatty that I don't eat it often. At a restaurant like Congee Queen in Toronto (where I took this photo) they take the duck down right when you order it and cut it up perfectly.
I often get Peking duck with the cucumbers and little pancakes but lately I've been ordering duck plain, similar to how you might order fried chicken.
Posted using Partiko iOS