living here
I've been living in the Strand since I was about 4 years old.As the streets and buildings changed,I changed. I've become a part of this town. In my neighborhood where I live,almost everyone knows me,the people at the shops,the people in the streets and even the dogs and cats at the homes of other people has grown to know me.Here is a picture of one of the well know buildings in my area.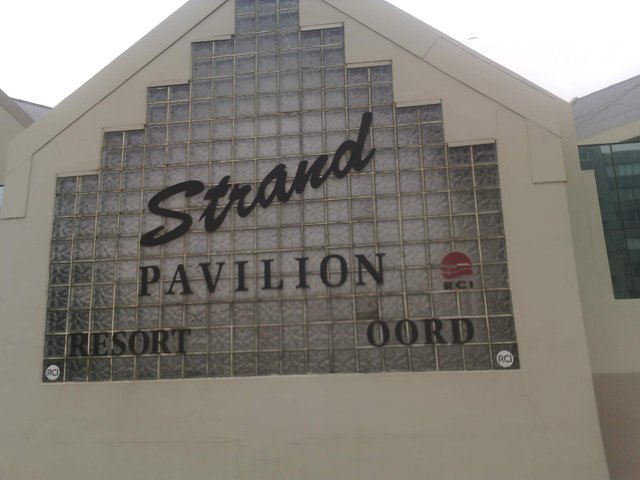 Social life
The Strand area is very social.Our streets are always full of people. Skating and surfing also plays a big part of our social life.In our beach front close to the pavilion we have colourful stalls.We also have a public swimming pool for those that want to go swimming in the winter. You get to meet new people on a daily platform. You start making a bond with the people you see everyday and the people you talk to everyday. Everyone plays a role in raising me. Everyone starts supporting you and help you. I've learned a lot through my town. Here is 3 pictures. One of the tattoo parlour and the skate and surf shop next to it,a picture of the swimming pool and a picture of the skate and surf shop and their wildly famous Dalmatian,Ava.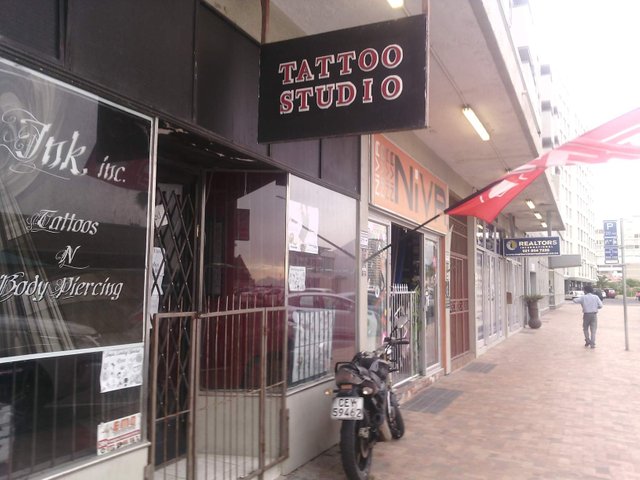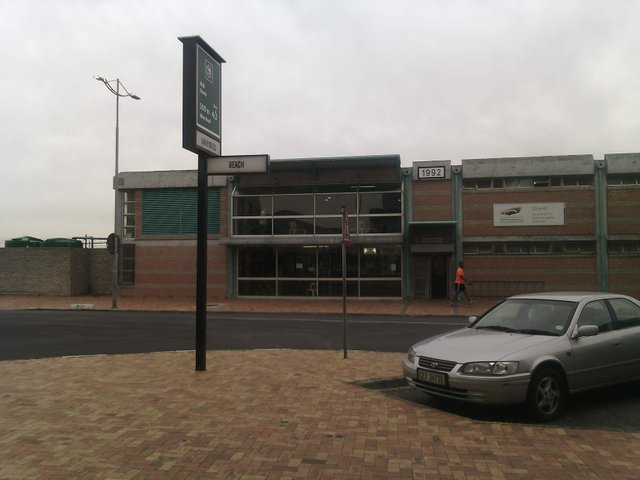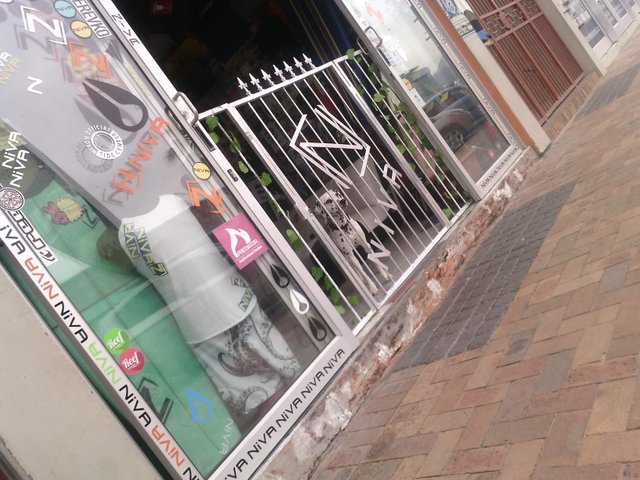 Small old to new differences
I found a few pics of how the Strand use to look like, I'm astonished by how there are still buildings here that were here back then. I've seen changes here as I grew up. New houses,renovations,and new streets and lights. As I grow older the town changes. Everyone in my town has grown to be part of a different family of mine. Together we grow and change. Here are a old and new pic of a building from back then that is still here.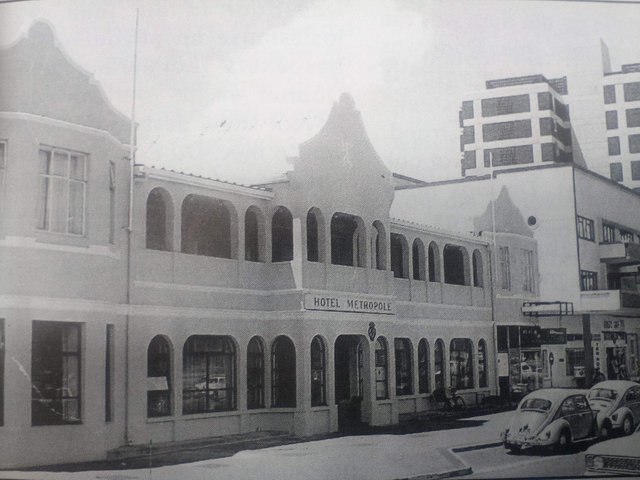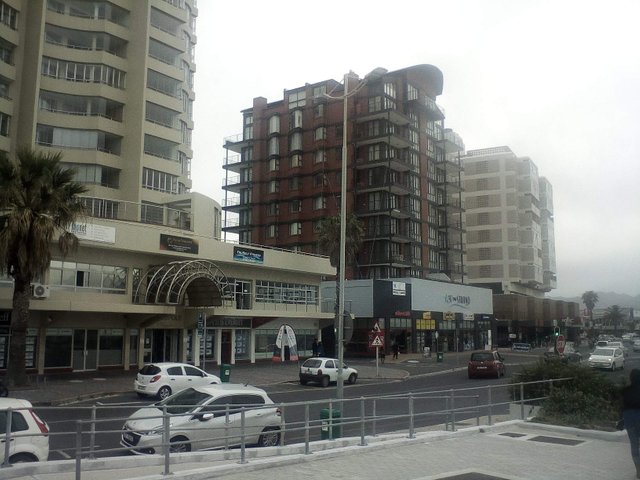 Old Strand Sentral
I don't have anything to say about this topic,but I would like to share a picture of how it use to look. Unfortunately I don't have a modern picture,but if you want to see how it looks,you are welcome to come take a tour in South Africa,Western Cape,Strand.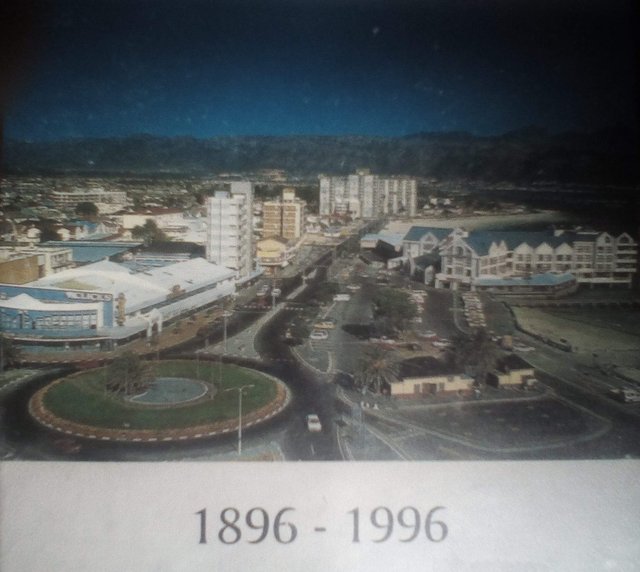 Posted using Partiko Android