Hello lovely Steemians!
In this message, I'd like to use a Bible character - King Nebuchadnezzar to whom God gave power, majesty, wealth and honor. But despite warnings by the prophet Daniel, he still failed to acknowledge the God who gave him these good things and was condemned to live as a beast for a time long enough for him to learn his lesson and be humble- (Daniel 4:1-37, 5:20)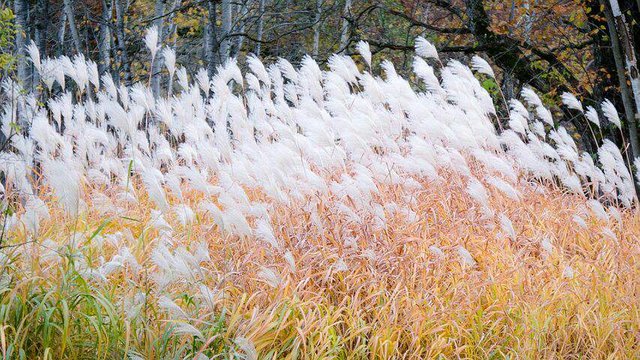 img sc:https://pixabay.com/en/pompous-grass-nature-tall-grass-2941434/
Getting to the top in life is difficult but staying at the top is even more difficult because of the temptation to relax and become so full of oneself especially when you have everything you ever only dreamt of. The thing about this period of time is that we tend to pay less attention to details, we leave important tasks for rush hours, we fail to monitor progress; in extreme cases we become pompous and full-fledged pride begins to reign.
We forget the days of little beginnings. We even fail to be ourselves anymore. We become strangers to family, friends and even followers, all who look up to us.
We need to be mindful of the Euphoria and pride that comes with success!!
Pride is deceptive because it make you feel you are gaining more but in real sense you are loosing way much more than what you even gained.
Some special things and people can never be bought with any form of currency. Hence you need to be careful not to loose yourself in the Euphoria of your success. Pride comes with disgrace-prov 11:2!! Be proud of what you have, but don't become full of yourself and pompous and forget you were blessed with what you have- Rom 12:3.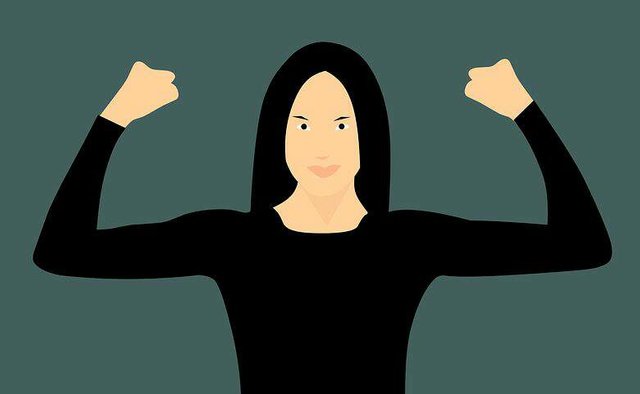 img sc:https://pixabay.com/en/independent-woman-confident-woman-3566942/
Being at the top offers you the opportunity to help others; shunning or trying to make others feel inferior only limits your success and shortens your stay at the top- Romans 12:3.
Start today to be generous with your success. If your success didn't come in form of money, then let your attitude mentor others and inspire them to greatness; if your success came in form of wealth and power, then reach out to the helpless and support someone-Romans 12:3,16.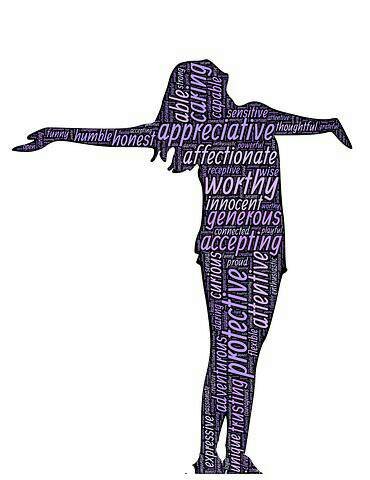 img sc:https://pixabay.com/en/woman-female-wholeness-qualities-1195270/
Lets beware of the plague of pride that eats away at our success while deceiving us that it's all OK.
Once again, I'd really like to say thank you to everyone who takes time to read my post.
Please upvote, comment, resteem... And follow my blog!
I'd really like to get your thoughts on life's issues.
Love you loads!!
I'll be bringing in more messages and I've made a list of people who really inspire me on this platform... And I know this list can only get longer.
Thank you so much
💋💋💋💋💋❤❤
@chbartist @rynow @blessed-girl @darlenys01 @coolguy222 @Juanmanuellopez1 @certain) @wems @praditya @atlingz @midgeteg@vickykarma @lexymaine @brightsun@sanjoea
@alokkumar121@trailreward@mariannewest@wems@freewritehouse@dwaygner@in-his-image@zulaqli@enjoycompany@praditya@remsorfh@wilsonblue5@zubbyfaith@natebuck@ronel@borrowedearth@missladybug@girlsfoundation@Adamdavid@magnata@issabellalucas@hugonelson@adenijiadeshina@angelinafederer@danielsamuel@liveyourlife@jessicaalex@hifa@juliaz@jordanwarren@tramelibre@wesleyvandersel@shashiprabha@frankhood@certain@rafique1953@wilsonblue5@newageinv@austineedward@bdncontent@kertmason@brittandjosie
Please note the list above are individuals whose simple comments and post have inspired me in one way or the other.. And I know there are many more people like that.
I don't regret mentioning you guys and I love the fact that you see things as they are and speak up for what's right.
Love you guys!!!
Posted using Partiko Android