Way back in 2008 I was talked into going to an animal rescue center by my wife and kids, just for something to do.
By the end of that day we had a dog.
Her name was teasel.
As soon as she saw us, as we walked by her pen, I think she'd decided that she was going to look after this family.
We asked if we could take her for a walk. It was agreed that we could. She was as stubborn as a mule. She walked so far then decided she wanted to spend some time looking at the ducks. No way could we get her to move.. until she decided it was time to move.
That day she entered our home, our lives and my heart.
Of all the family it was me she loved most. I will always remember and treasure our hugs. How, in her younger years, she'd leap on my lap and demand that I hug her. If my wife dare come close teasel would fight her off, teasel wasn't one for sharing me.
She was very fortunate that we decided to visit the rescue center and take her home with us that day. We notice some blood spots and so took her back the next day. It turned out she had developed a pollip which had ruptured. Had we not noticed the blood and taken her back she would have bled to death. That was the first time we saved her life.
Over the next 11 years she became an integral part of the family. Her health had always been good. Other than check ups she never required the services of the vet...then last year she started being sick. The vet bill was going to be high, our funds were low. At one point it came close to having to make that most difficult of decisions. Then I found a way to fund the medical bills and I saved her life for the second time. The medication worked, she got better...or so I thought.
Unfortunately 7 months later she was losing control of her bladder. The odd dribble here and there but nothing major. Again we took her to the vets. Blood tests were done. The tests revealed that there was something going on with her liver, but nothing too serious. Again medication was given and things appeared to improve.
Then last week, after about 3 weeks of the most foul doggy farts every evening, her bowels erupted slightly more than just a fart.
Last Friday we decided to take her to the vet again to see what medication they could give her. Unfortunately I was at work.
I got a call from my wife...I knew it wasn't good, she was crying.. teasel had multiple tumors and had gone into a fit while at the vets.
Dogs are extremely good at hiding their illnesses from us. They worry about us but will never let on when we should be worried about them.
Last Friday morning was the last time I would see my beloved teasel's wagging tail. It was the last time she heard my voice and felt me stroke her. I never got to say goodbye to her or to tell her how much I love her.
I will miss her forever and my heart will bare the scar of her being torn from it for the rest of my days.
Dogs should live much longer and if the time comes for humanity to be removed from the face of the earth I hope it's dog's that take our place...they deserve it more than we anyway.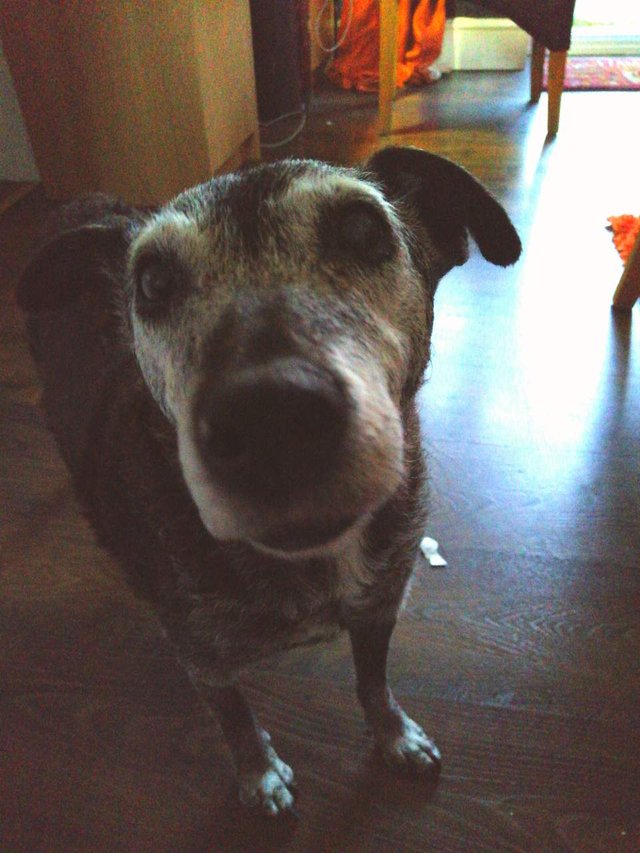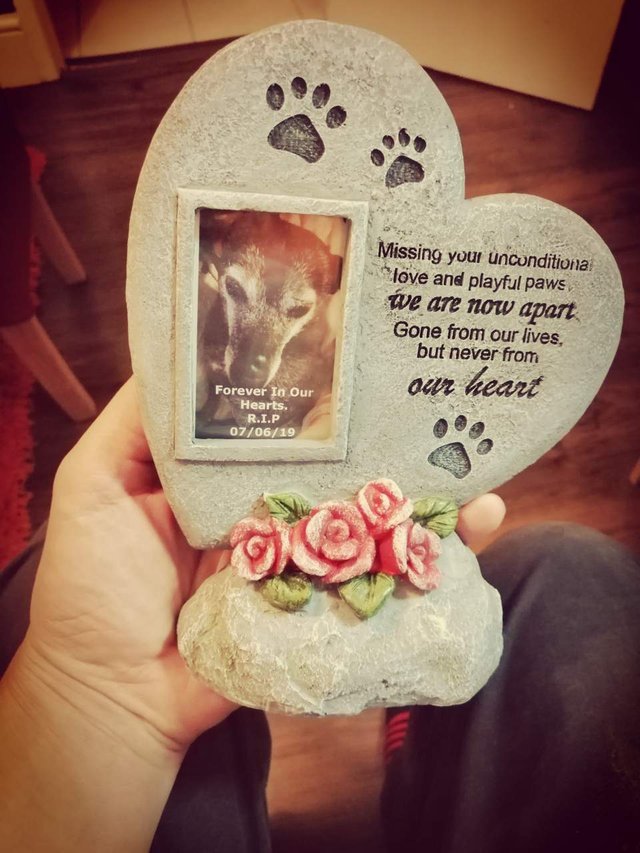 Posted using Partiko Android