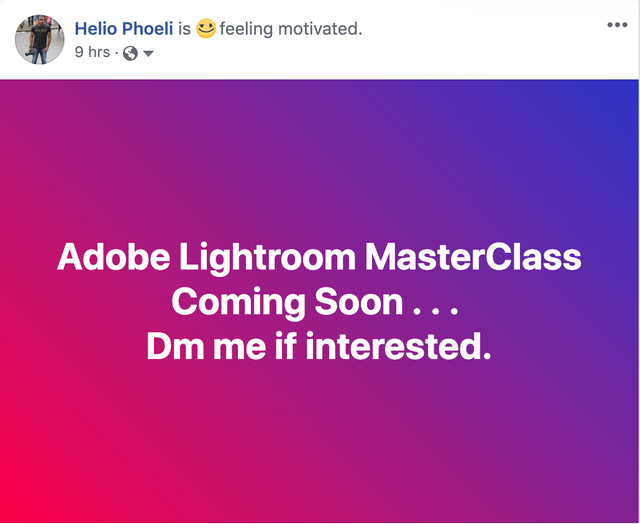 After a whole period of self doubt I am almost ready to teach my first Masterclass.
Teaching is something I have been wanting to do for the last 5 years. This will be the first of 6 classes I will be doing this year.
The Official flyer is still in design but I just had to say something, so I did and now I already have half of the amount of students I was aiming for. Maybe go bigger ?
Posted using Partiko Android