9th Day of CNY
9th Day of CNY
The month of February is finally here without even realising it.
Time just flies so quickly.
Since it's a Sunday today, as usual went to church and the to breakfast.
Had something different today for breakfast because there is another new stall opened so we decided to give it a try.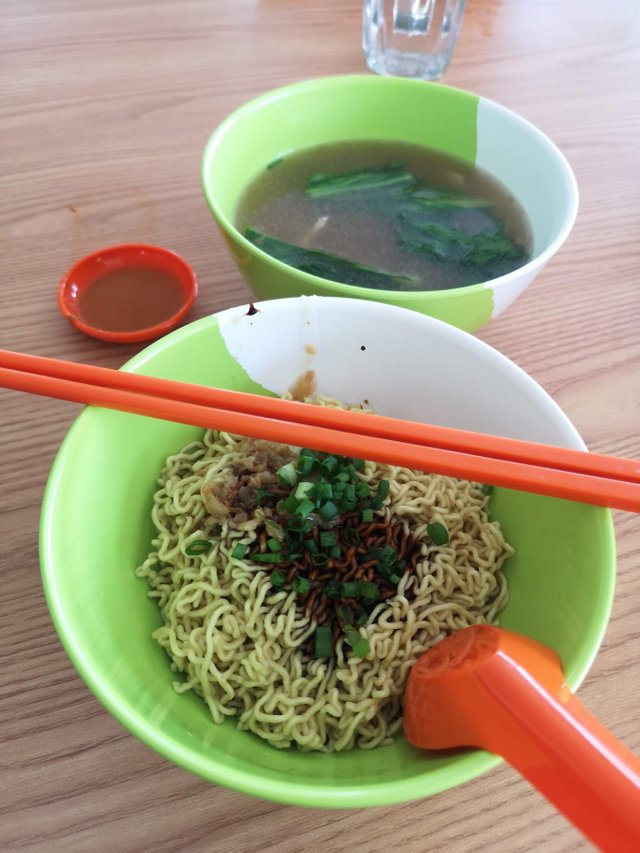 Kon lo mee+pork soup. 😍
Cost only RM6.
Actually it's quite nice too.
In the afternoon, one of my friends had invited me to visit their house since it's still Chinese New Year season.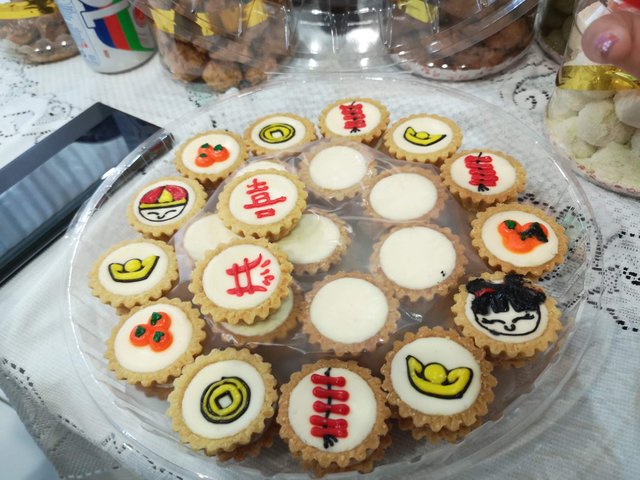 Something cute just caught my eyes!
Cheese tarts with cute decorations. 😍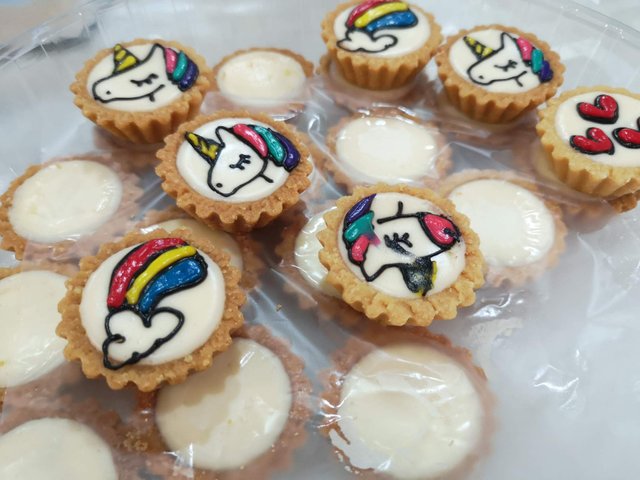 It's quite yummy too! 🤤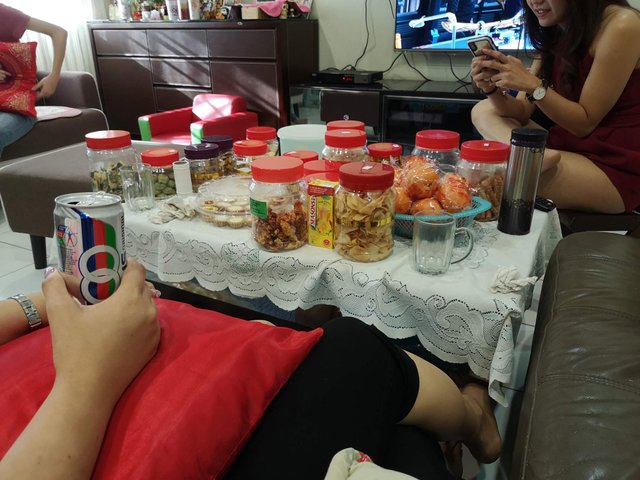 Had so much snacks until I'm so full.
Didn't manage to grab some lunch today but oh well those snacks really filled up my stomach . 😂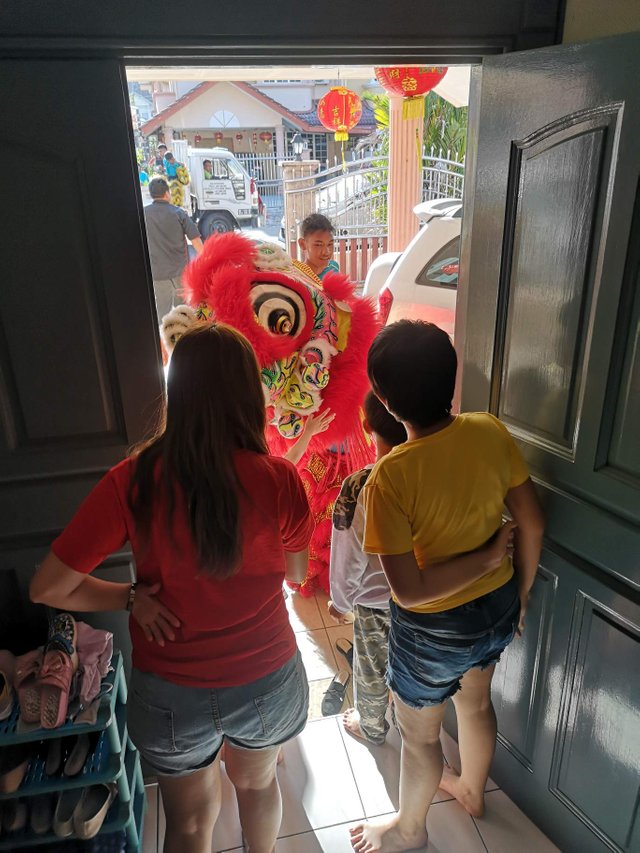 One of the lion dance came to perform.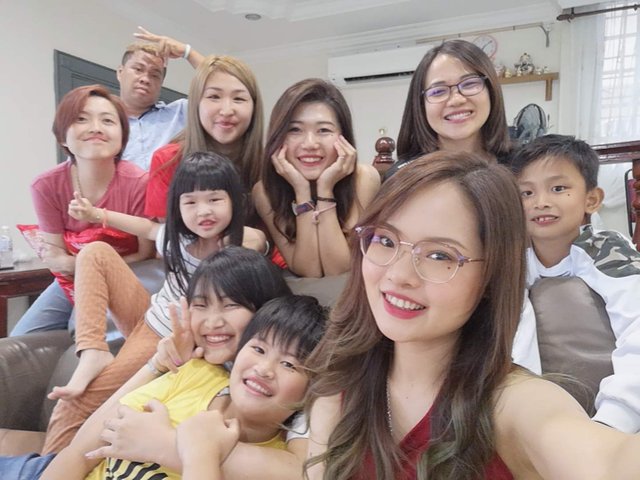 Group photos is a must! 😉
(The funny part is, the filter we are using for this picture actually put lipsticks on everybody's lips🤭🤣)
Had a great time catching up and non-stop talking until we forget about the time. 😂
We spend nearly 4hours there without realising it. 🙈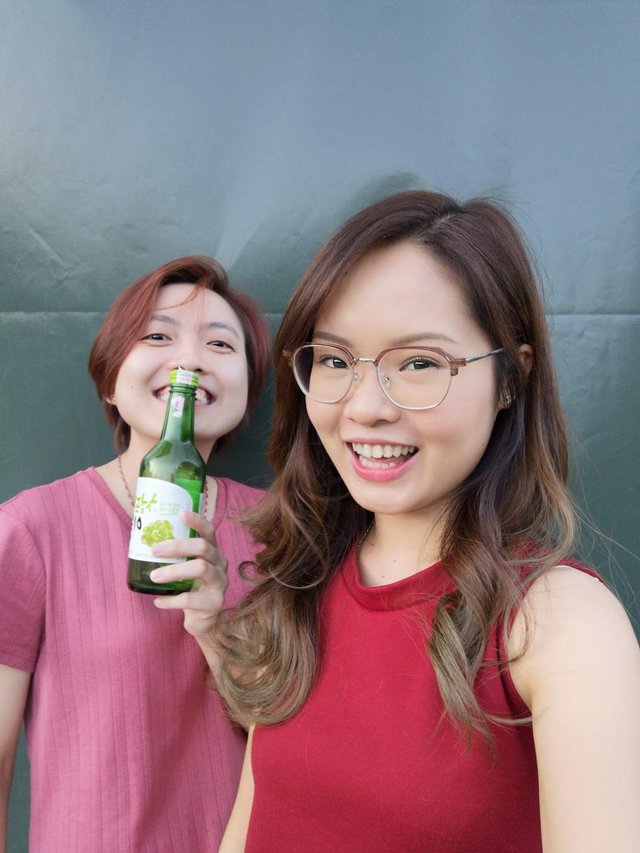 Cheers! From me and my bestie aka darling.(the bestie that always coincidencely end up twinning with me.)hahaha!😜
Feeling blessed with all the great foods and snacks today and also ang paos(red packets) 🧧! Hehe!
Posted using Partiko Android