Quality Content and How I Upvote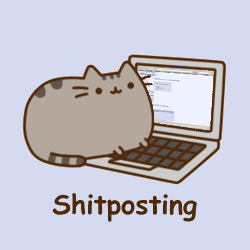 @abh12345 and @whatsup and a few others have been making different posts and what they consider quality content. While some people probably see this as a non-quality post I think its important for older ans larger accounts to share things like this.
Maybe its different now, but so many minnows when I was first starting out were sure if they only posted once a day, never self upvoted, never used bots, wrote every post with at least 100 words and no more than 4 pictures they would one day get a vote they so desired and after reading a few of these posts it reaffirms my beliefs this is simply not true.
Some, like myself, maynot even like certain posts, such as an actifit post, but will still upvote them if they like the author or if its a quality actifit post. Some will upvote a post just because of a pretty picture in the thumbnail, and others will only use there votes to autovote those with great content to try and up curation rewards. One thing that Ive determined with peoples votes is that they use some of there votes for those who they interact with consistently and whose content they enjoy and the rest is just random upvotes for something that catches their eye.
What Ive figured out over the last two years is that if you don't write about things that matter to you and that you enjoy writing about then you wont last long on the platform. I hate that I have to clarify this, but low effort shitposting wont get you far on the platform either. Unless your name is haejin.
I myself have no specific way I vote. Currently Im testing out curration rewards with autovoter and beempy.com on authors I enjoy. Othertimes Ive voted every comment on my blog and and used many of my votes on ocd nominees and the ocd post. Other times Ive focused on voting in community tags Ive been active in.
There will always be obviously crap content on the site and there will be trolls that pick out every mistake on a post you've spent three or four hours writing. Enjoy your time on the platform, engage on posts you enjoy reading, and put in quality effort to find a community you enjoy being a part of and contests you enjoy participating in and everything else on this platform will take care of itself.
Posted using Partiko Android