To be honest AN amazingly done app.
And knowning very well eSteem for more than a year, I can tell this looks like the next step.
Don't get me wrong but @good-karma did AN amazing job with eSteem and I keep referring that as the best app for advanced users. But Partiko looks so nice and recent, that makes me feel it's just the next step.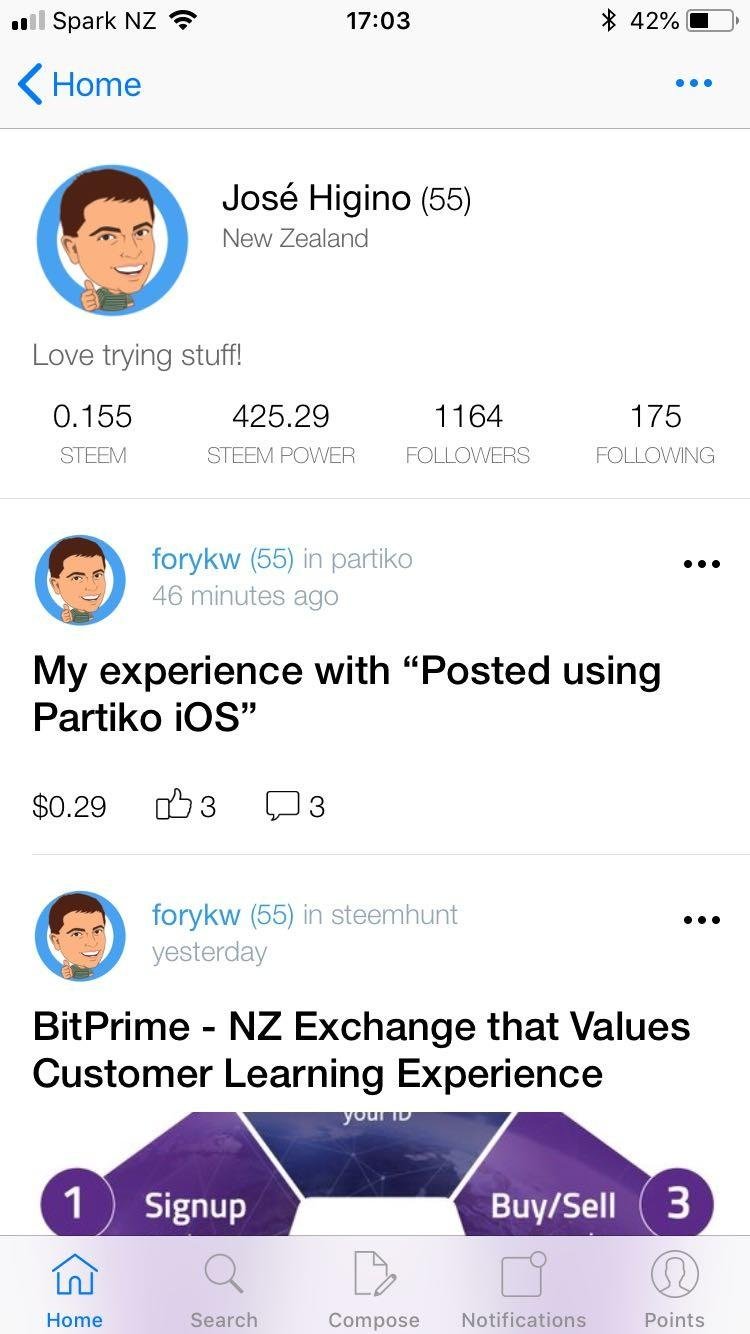 I have only 3 requests!!!
Make it possible to edit posts
Allow pictures to be zoomed on the post
-Make it possible to select text!
Posted using Partiko iOS