Colorful Building at night
In Linz we have two big buildings that are enlighted with beautiful colors at night, the Lentos and the Ars Electronica Center. Some das last year in spring i Tool several pictures of this building at night.
When you do some longtime exposure photography your best spot to position your camera is on the other side of the Main street. There you get several lights from the cars and also the changing colors from the building.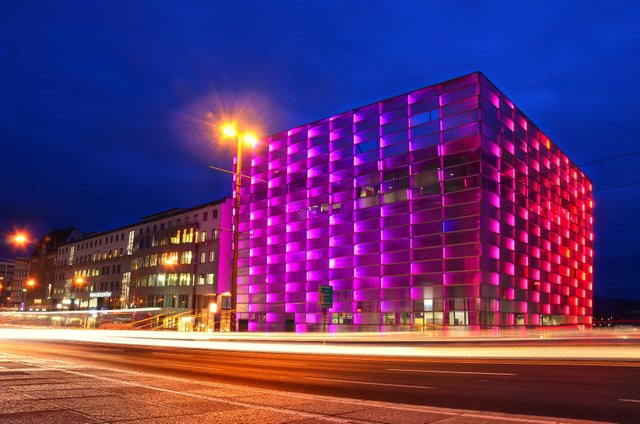 Ars Electronica Center at night. Picture: Florian Glechner.
Because there is also a Tram and a Bus passing by on the road you can also include these bigger vehicles in your Image, showing only the lighttrails because of the longtime exposure.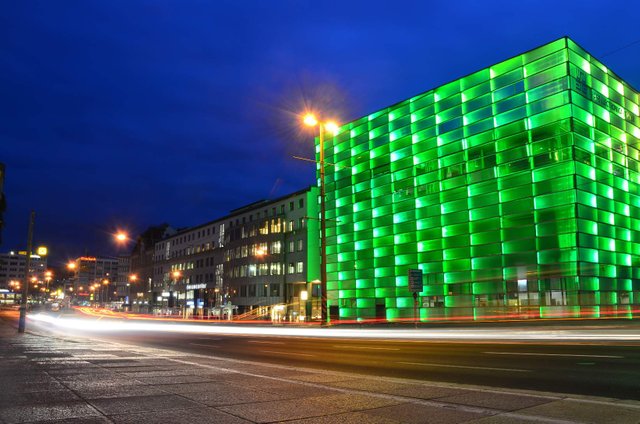 Longtime exposure. Picture: Florian Glechner.
I always find it interesting how different the pictures get every time. Even If you dindnt change a lot in exposure time or composition.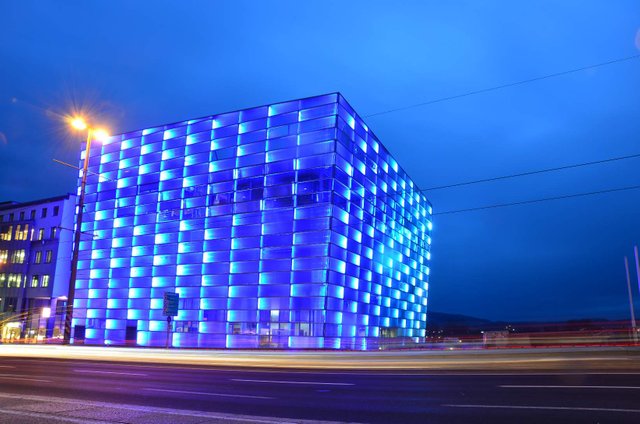 Picture: Florian Glechner.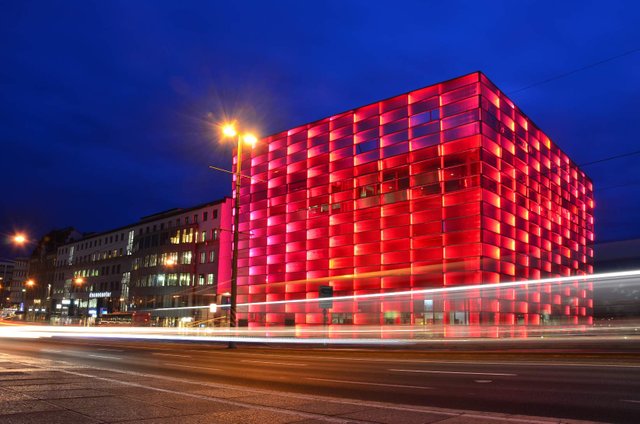 Picture: Florian Glechner.
Posted using Partiko Android