Today I was faced with the challenge of processing the dormers quite high above the ground. Due to the lack of normal steel scaffolding and deadlines in the rental shop I decided to make a quick construction of rafters and structural timber to complit the task.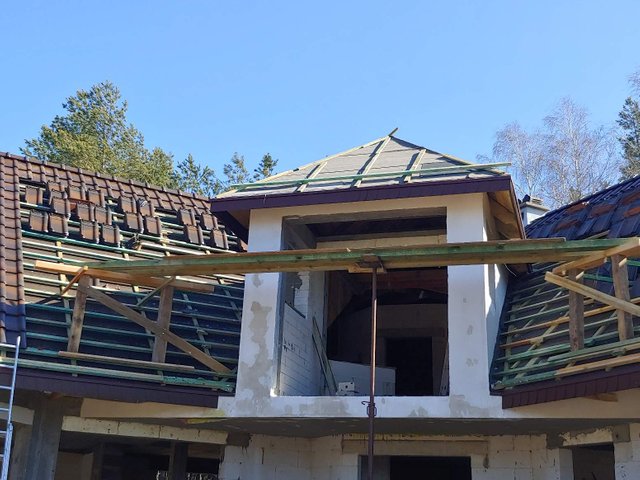 Eight meters down. No railings and guards. I fully succeeded in spite of everything. And yet it's one more proof that need is the mother of inventions.
Every day one step forward. Only effects counts, not complaining on every obstacle. There is nothing imposible for stubborn professionals. And our motto says: impossible things we carry right away !! For miracles you have to wait for a moment!!!
Posted using Partiko Android