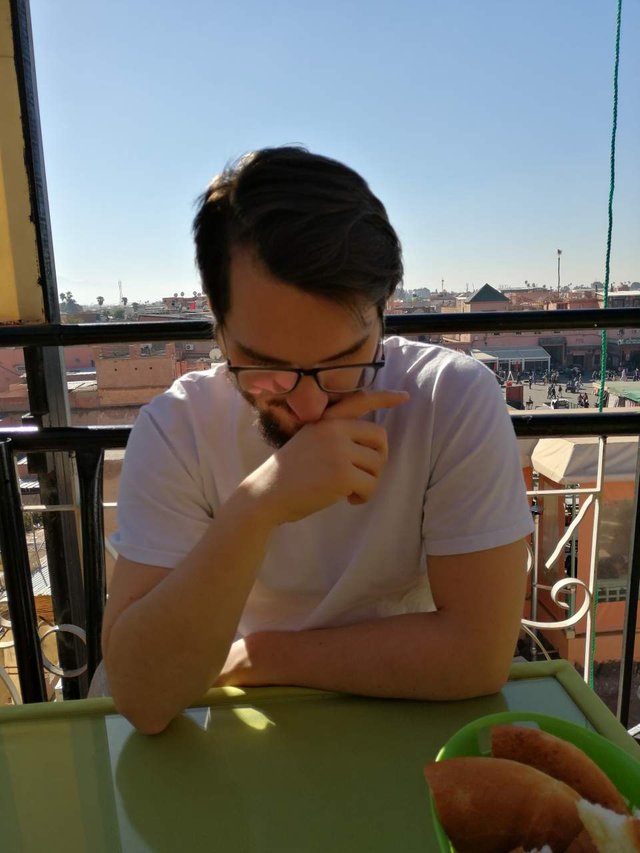 This is me, checking the menu...
I like the food! This looks like magic with the little magical hats... Tajine
And the taste.. great! I like the vegetables and the spices!
My girl took the shot, so the menu is in front of her - i'm trying to read it upside down...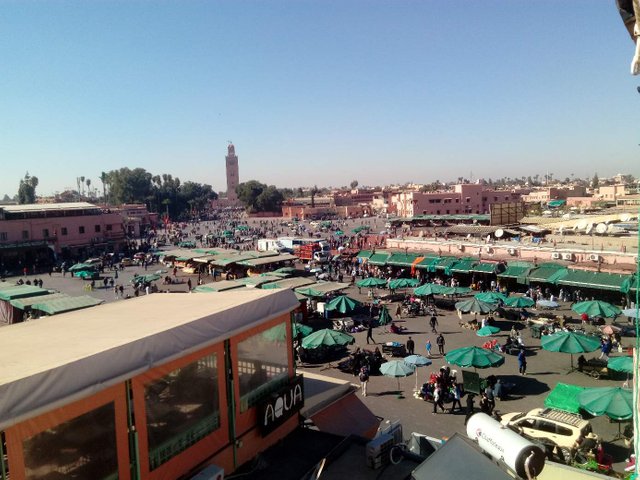 Behind me?
Djeema El Fna!
It's jumbled, everything is moving around and you get sucked into and out...
Going upstairs to breath and to eat.
Crazy city!
Like it a lot!
Have a great day everyone!
Posted using Partiko Android