A dessert that Malaysia is known for is non other than - Cendol.
It's an original, classic, and authentically Malaysian dish. You might see some abbreviations to it like Chendul or Chendui, but it's the same thing.
So what's it exactly? It's a cold dessert that is finely shaved ice that's topped with a variety of toppings like corn, nuts, beans.
But the main thing that makes a Cendol a cendol are mainly 4 components.
Shaved ice
Coconut milk
Sweet gula Melaka syrup (it's a concentrated and caramel cane sugar)
Cendol - pandan flavoured flour strips
Cendol also varies in its variety of topping and ratio from state to state but it's basically the 4 main components with different toppings. You could make your own version with some sort of topping that makes sense in a cold dessert. The possibilities are endless. Who knows what sort of creative versions we'll see in years to come.
If you're ever in Malaysia and want an authentic and refreshing dessert, get yourself some Cendol.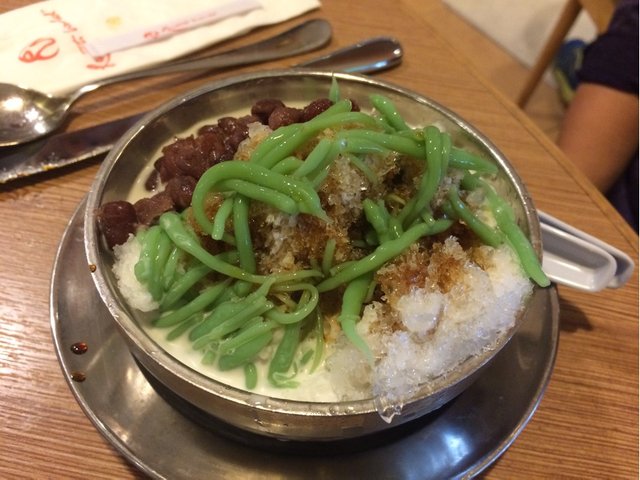 Posted using Partiko iOS