Netbox Global plus dwa portfele.
Przeglądarka internetowa dodała do paska dwa portfele. IOST i METAMASK znany już wszystkim którzy używają google.
Teraz możesz już trzymać swoje Etherum i wszystkie tokeny zbudowane na tej platformie. Dotyczy to się również blockchaina IOST.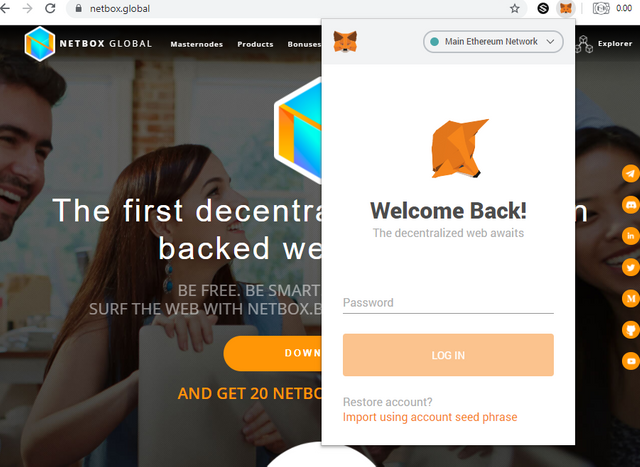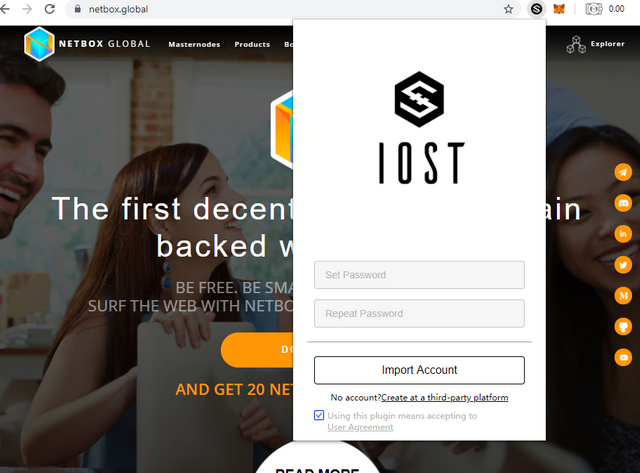 Jeśli jeszcze nie używasz Netbox global a chcesz sprubować to możesz ja pobrać za pomocą mojego linku ref
https://netbox.global/r/podp63538
Bonus:
20 NBX za pobranie przeglądarki
1 NBX za portfel
3 za używanie przeglądarki przez tydzień.
6 za używanie przeglądarki przez miesiąc.
I każdego dnia naliczane NBX za używanie przeglądarki i stakowanie monet.
Za trzy miesiące używania zgromadziłem 289 NBX.
Myślą że warto za używanie NBX odbieranie.
Sprzedac można na giełdzie STEX.
https://app.stex.com?ref=03817620
Pozdrawiam.